SUNY New Paltz congratulates faculty and staff on their notable awards, honors and publications.
Do you have news to share with your friends and colleagues? Please use this link to tell us about your accomplishments and be included in a future publication of faculty achievements!
---
GERALD BENJAMIN (Benjamin Center) has received a $38,000 grant from the Rockefeller College of Public Affairs & Policy, University at Albany.
The funding will support the second phase of a Rockefeller Institute of Government/Benjamin Center collaboration which began earlier this year.
Benjamin has also received a $1,500 grant from the City of Poughkeepsie for a study of the operation of the city's government.
---
GREGORY BRAY (Digital Media & Journalism) has been named a Fellow for the 2018 Television Academy Foundation Faculty Seminar. He is one of 25 faculty from U.S. colleges and universities chosen for an immersive, week-long seminar working with entertainment industry leaders. The seminary will take place in November 2018 in Los Angeles, California.
https://www.emmys.com/foundation/programs/faculty-seminar
---
DAVID CLARK (Mathematics, Emeritus) has continued to publish and deliver invited lectures in areas of his research. Most recently, he was the featured presenter at the Geometry for Secondary Teachers Conference, held in June 2018 at the University of Michigan.
The presentation builds on Clark's 2012 publication, "Euclidean Geometry: A Guided Inquiry Approach," which proposes approaches to helping teachers at the high school and collegiate levels incorporate new ideas and best practices into their pedagogy.
Clark is also the co-author, with Lee Spector, of a series of peer-reviewed articles on the subject of evolutionary computation. The third in the series, "Evolution of algebraic terms 3: Term continuity and beam algorithms," was published this year in the International Journal of Algebra and Computation.
---
FRANTZ FOLMER-ANDERSEN (Chemistry) has received a $21,810 grant from Trixogenesis LLC, for a project examining the processing, formulation and investigation of active components of natural products.
Folmer-Andersen has worked with Trixogenesis in the past, including on a 2015 project that was profiled in the New Paltz Oracle student newspaper.
---
MARTINE KEI GREEN-ROGERS (Theatre Arts) is co-author of a new essay, "Visual Dramaturgy: Problem Solver or Problem Maker in Contemporary Performance Creation," which was published in the peer-reviewed journal "Theatre/Practice," the online journal of the Practice/Production symposium of the Mid America Theatre Conference.
Green-Rogers's article can be read in its entirety on the website of Theatre/Practice.
Green-Rogers was also a featured guest on a recent episode of the "Why I'll Never Make It" podcast, which explores the ups and downs of the entertainment industry. In the episode, which can be listened to via this link, the hosts speak with Green-Rogers about the role of dramaturgy in creating both new and classical works.
---
ROBERT MIRALDI (Journalism, Emeritus) received an award this June from the New York Associated Press for his opinion/column writing in 2017 for the USA Today/Gannett Network. Miraldi tackled various controversial free speech and press issues from last year and was recognized for his defense of the First Amendment.
---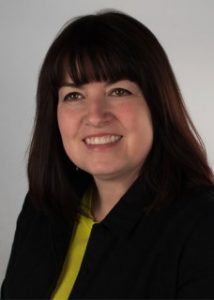 JENI MOKREN (Dean, School of Fine & Performing Arts) is an exhibiting artist in "Making Change: The Art and Craft of Activism," a major exhibition at the Museum of Design Atlanta (MODA). Mokren's piece, "Don't Tread on Me," was included in the exhibition as part of the Exquisite Uterus Project.
She was also a featured guest at a June 2 event at MODA toasting the "Making Change" exhibition and celebrating its commitment to the "Craftivism" ethic of using material art as a means of advocating for social and political justice.
Learn more online about the "Making Change" exhibition and the Exquisite Uterus Project.
---
JESSICA PABÓN (Women's, Gender and Sexuality Studies) is the author of "Graffiti Grrlz: Performing Feminism in the Hip Hop Diaspora," a new, full-length book published by New York University Press.
Drawing on the lives of over 100 women in 23 countries, Pabón-Colón argues that graffiti art is an unrecognized but crucial space for the performance of feminism. She demonstrates how it builds communities of artists, reconceptualizes the Hip Hop masculinity of these spaces, and rejects notions of "girl power."
"Graffiti Grrlz" also unpacks the digital side of Hip Hop graffiti subculture and considers how it widens the presence of the woman graffiti artist and broadens her networks, which leads to the formation of all-girl graffiti crews or the organization of all-girl painting sessions.
Pabón spoke about her research in this area on a September 2016 episode of nationally syndicated educational radio program "The Academic Minute" on WAMC.
More information about "Graffiti Grrlz" is available at the website of NYU Press.
---
ALEX PEH (Music) will perform "Talking Gong" with Susie Ibarra and Claire Chase, Oct. 5 at The Stone at The New School in New York City, as part of an Ibarra residency at the venue.
"Talking Gong" premiered on the SUNY New Paltz campus in March 2018.
The Stone is a not-for-profit performance space dedicated to the experimental and avant-garde, under the artistic direction of John Zorn.
More information about The Stone and this performance is available online.
---
VANESSA PLUMLY (Languages, Literatures and Cultures) has been named a 2018 German Embassy Teacher of Excellence Award winner by the American Association of Teachers of German (AATG).
This award is given annually in recognition of outstanding up-and-coming teachers who may have started a new program or revitalized an existing one and who contribute to their AATG chapter. It includes a two-week professional development course in Germany, offered by the Goethe-Institut.
Plumly, who serves as coordinator of the German Program at SUNY New Paltz, will formally receive the award at the AATG Convention, Nov. 17 in New Orleans, Louisiana.
---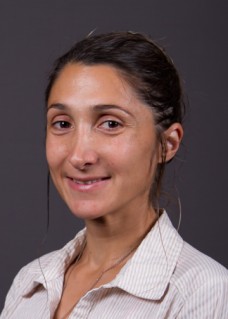 ANCA RADULESCU (Mathematics) has received a $23,979 grant from the National Science Foundation. The funding will support the third annual Northeastern Analysis Meeting, which will be held on the SUNY New Paltz campus for the first time this fall.
The conference is expected to draw about 50 contributed talks by experts in mathematical analysis, as well as a poster session focused on undergraduate and graduate student work. The program will also include a conference banquet and an excursion to Mohonk Preserve.
NEAM 2018 will take place from Oct. 19-21 at SUNY New Paltz. Oct. 1 is the deadline for registration and for submitting a contributed abstract.
---
JONATHAN RASKIN (Psychology) is the author of a new textbook titled "Abnormal Psychology: Contrasting Perspectives."
The book, published by Macmillan International Higher Education, provides an introduction to the domains of abnormal psychology, mental health and distress. More information is available at the publisher's website.
---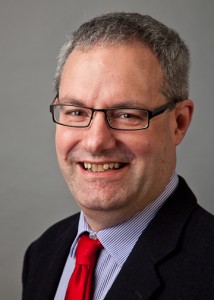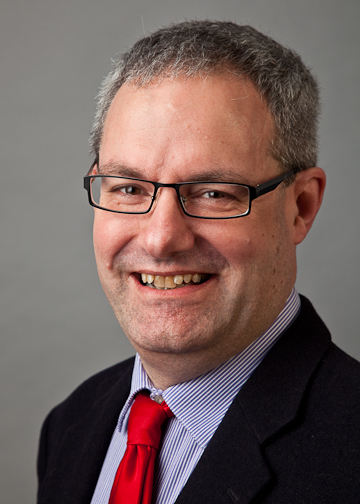 LOU ROPER (History) will present a plenary talk titled "Global Pursuits: English Overseas Initiatives of the Long 17th Century in Perspective," at an international colloquium, "Far Lands: Companies, Trade, Colonies, 17th – 18th Centuries," at the University of Poitiers, France, on Oct. 11.
More information about the colloquium is available online.
---
KARLA VERMEULEN (Psychology, Disaster Mental Health) has received a $45,000 grant from the New York State Department of Health for contributions to the updated 2018-19 Hospital Preparedness Program, which develops trainings and protocol for medical facilities and care providers.
---
MARYELLEN WHITTINGTON-COUSE (Migrant Education) has received a $908,724 grant from the New York State Department of Education to support the Migrant Education Tutorial and Support Services Program for the 2018-19 school year.
The Migrant Education Tutorial and Support Services (METS) Program helps ensure that every migrant child in the state has access to high quality academic and advocacy services.
Learn more at http://www.p12.nysed.gov/accountability/T1/migrant/mets.html.
---
RACHMADIAN WULANDANA (Division of Engineering Programs) has received a $6,400 grant from Vibration Institute for his project, "Vibration Monitoring and CFD Modeling of Cross Flow around Tubes."
The Vibration Institute offers programs including education, training, certification and networking for scholars and professionals involved with the measurement and analysis of vibration.