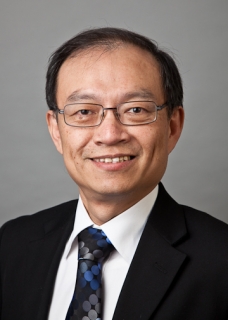 Business Professor Chih-Yang Tsai publishes a possible solution to supply chain disruption in the latest issue of The Engineering Economist, an international journal publishing research on capital investment.
In "On a holistic view of supply chain financial performance and strategic position," Tsai focuses on the question of information asymmetry gaps and the possible disadvantages between trading partners and potential competitors.
As his proposed solution, Tsai provides a 2D machine-learning map that can place trading partners and their potential competitors in clusters based on the similarity of their financial performance patterns and supply chain strategies.
Without requiring a deep knowledge of financial analysis, the proposed machine learning approach offers a low-cost and high-performance decision support tool that allows companies to assess and refine their supply chain strategies in the larger market, especially amidst the ongoing supply chain crisis.
A professor in the School of Business since 1993, Tsai has experience developing optimization tools for companies such as American Express and the Business Institute. His research typically concerns the interfaces between supply chain management and cash flow management — how business processes affect and interact with cash flows.
Click here to learn more about the School of Business at SUNY New Paltz.