The annual Doug Sheppard Classic SUNY New Paltz Golf Tournament was held June 13 at the Powelton Club in Newburgh, New York.
New Paltz faculty, staff and alumni, local businesspeople, and friends of the Sheppard family came out for this year's tournament.
"We wish to thank everyone who joined us to play golf and all of our generous sponsors," said Lisa Sandick, program director for special events and sponsorships at SUNY New Paltz. "Their support will enrich the experiences of countless SUNY New Paltz students."
"The Shep," is held in support of the Fund for New Paltz, providing opportunities for students who require financial assistance to continue their college studies.
The tournament has raised more than $735,000 for the Fund for New Paltz since its inception.
In addition to "The Shep," the Fund for New Paltz also helps bring a range of notable personalities to campus for the SUNY New Paltz Distinguished Speaker Series and helps continue College traditions and landmark ceremonies including Convocation, Commencement and Alumni Reunion.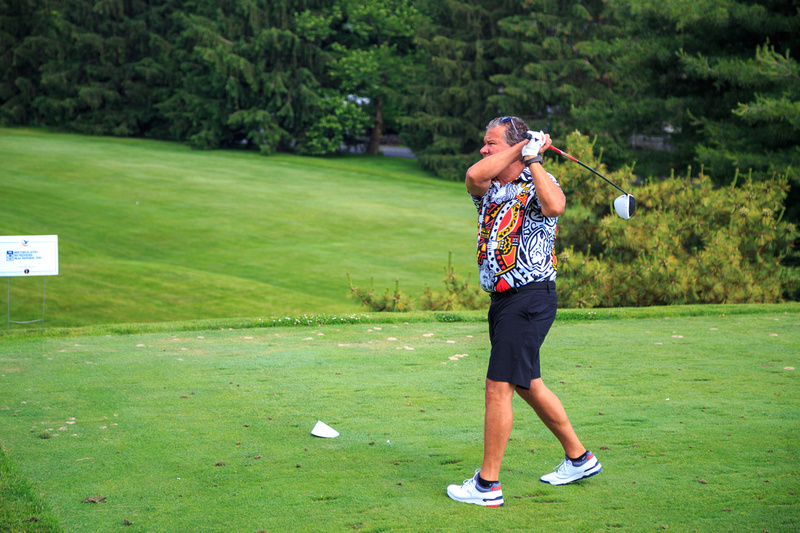 About the Doug Sheppard Classic
The tournament is named in memory of longtime professor, administrator and coach Doug Sheppard, who died in 2008. Shep, as many knew him, was New Paltz's golf coach for 32 years and an avid player, a familiar fixture at local golf courses and tournaments.
More information about "The Shep," is available online.