The SUNY New Paltz 40 Under Forty awards recognition program returned to Novellas at New Paltz on June 4 to honor a new group of successful, inspiring alumni under 40.
This year's 40 honorees were the product of our most competitive selection process to date, with 115 alumni in education, the arts, science, technology, medicine, business, media and government being nominated for their distinguished achievements both in their careers and communities.
[Click here to view photos from the 2022 40 Under Forty Celebration]
The occasion marked a celebration of the past and an embrace of the next generation of College alumni, all thanks to the SUNY New Paltz Foundation.
"Tonight is about memories," said Chris Brown '85 (Business Administration), director of alumni relations. "We encourage you to give back and keep in touch with each other."
"As time goes on, as our honorees and others further reflect on your continuing connections to SUNY New Paltz, I know that some of you supported Soaring Higher, the College's first-ever campaign for SUNY New Paltz," said President Donald P. Christian, "and I know those of you who have given generously since then as well. I want to thank you for that support."
For two of our alumni, the event was a date night: Casey Silvestri '17 (Journalism) and Dylan Rose '16 (Mathematics) returned to the New Paltz area to be honored for their accomplishments in media.
Silvestri currently works for the Washington Post as its first video producer and editor for their main Instagram account, while Rose is the senior manager of business intelligence at PBS.
"It's a good full circle moment, especially now since we moved away to Washington, D.C.," said Rose. "It's a great way to come back to the school."
Rose and Silvestri met as students in the Honors Program.  
"The Honors Program was a huge part of my experience at New Paltz," added Silvestri.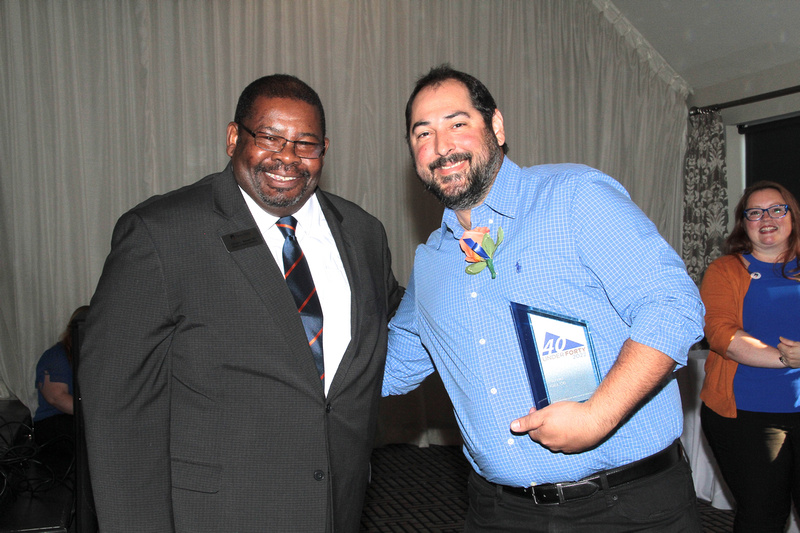 Some finalists demonstrated a strong entrepreneurial spirit in their work, including; Michael Katz '06 (Communication), co-owner of New Paltz favorite Carry Out Kings Restaurant Delivery Service and Village Pizza with wife Laura Katz '06; Christopher Nostrand '11 (Communication), owner of film and video production company Nostrand Productions LLC; and Ashley Knox '07 (Black Studies; Spanish) '10 (Sociology) '11g (Humanistic-Multicultural Education), executive director of educational consulting firm Go Beyond Greatness, Inc. 
Others were recognized for their mentorship of future leaders in their respective fields, including; Shauna Keating '16 (Graphic Design), a user experience designer who mentors folks new to design as a career and helps connect people to opportunities to enter technology and design careers; Valerie Turco "05 (Communication) '10g (Humanistic-Multicultural Education), who helps to mold the next generation of media titans as SUNY New Paltz's Director of the Center for Student Media; and Yannick Florest '06 (Journalism), an educator and artist who has volunteered with underrepresented youth for over 15 years. 
Honorees were nominated by their peers and faculty members and selected for achievements in their careers and communities. Finalists were determined by the College's 40 Under Forty Awards Committee, composed of representatives from the College's senior administration, alumni leadership and faculty.
For more information on the program and to see the list of all 40 alumni honorees, visit this link.