A beloved Department of Art tradition returned to the SUNY New Paltz campus this spring, as dozens of undergraduate and graduate students in BFA and MFA visual arts programs staged professional exhibitions at the Samuel Dorsky Museum of Art at the close of the spring 2022 semester.
Here are a few of our favorite photographs from the opening of the BFA II exhibition, which ran from May 6 – 10. A full gallery can be viewed at this link.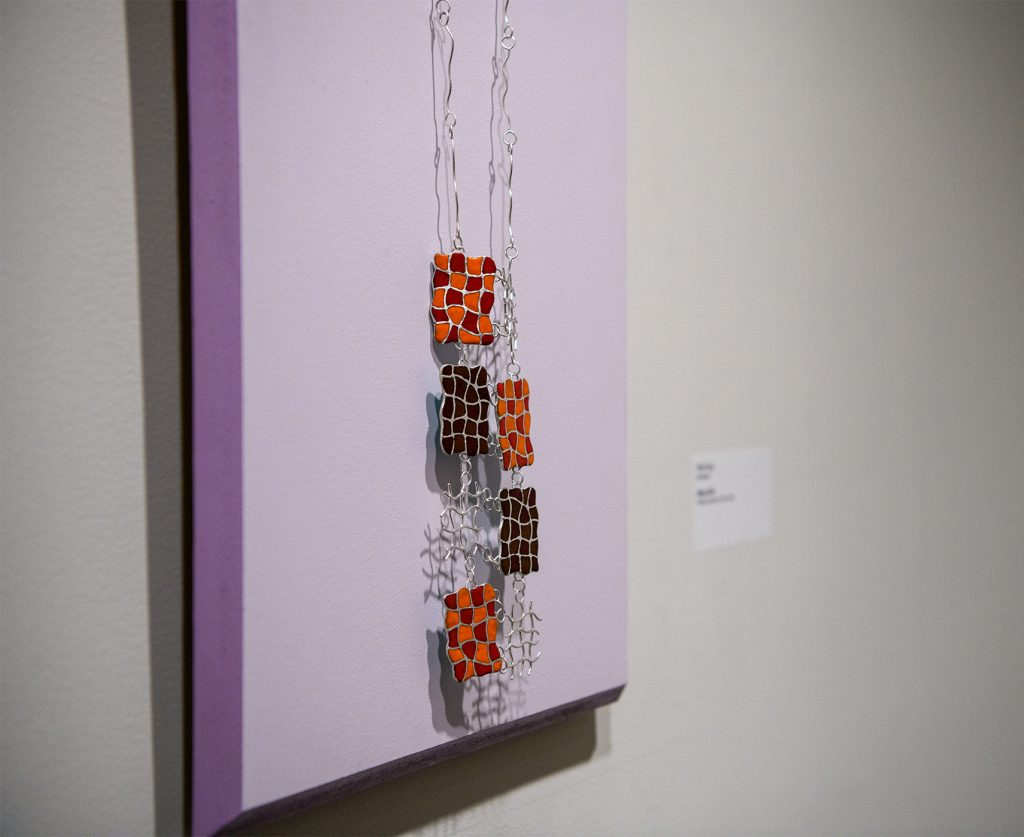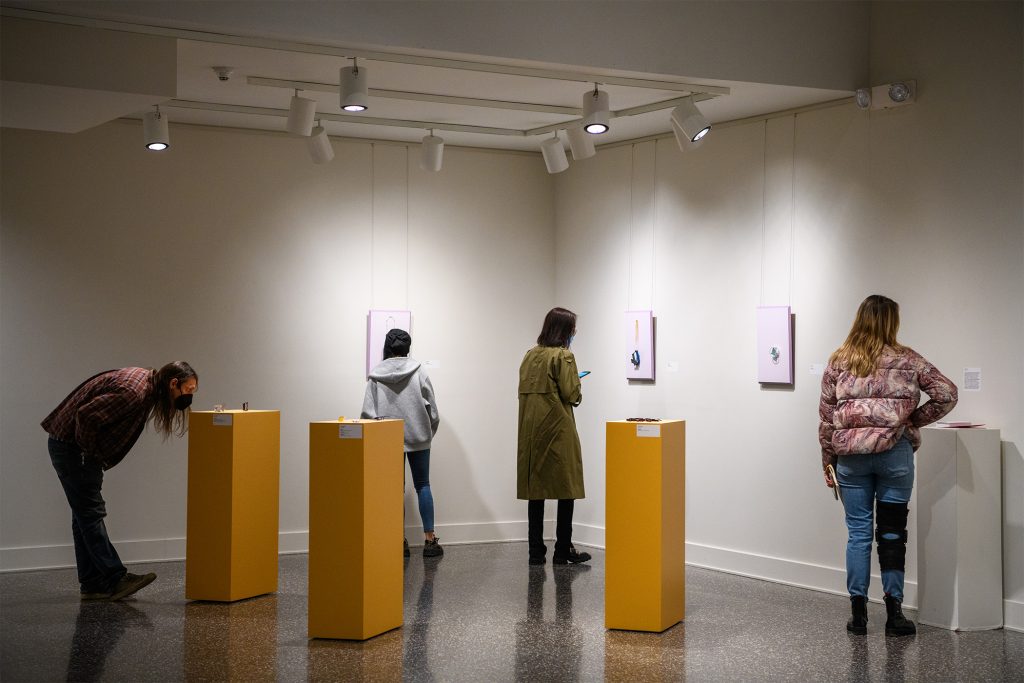 More information about visual arts programs at SUNY New Paltz is available here.
The Dorsky Museum is open to the public! Learn more here about one of the premier arts museums in the Mid-Hudson Valley.