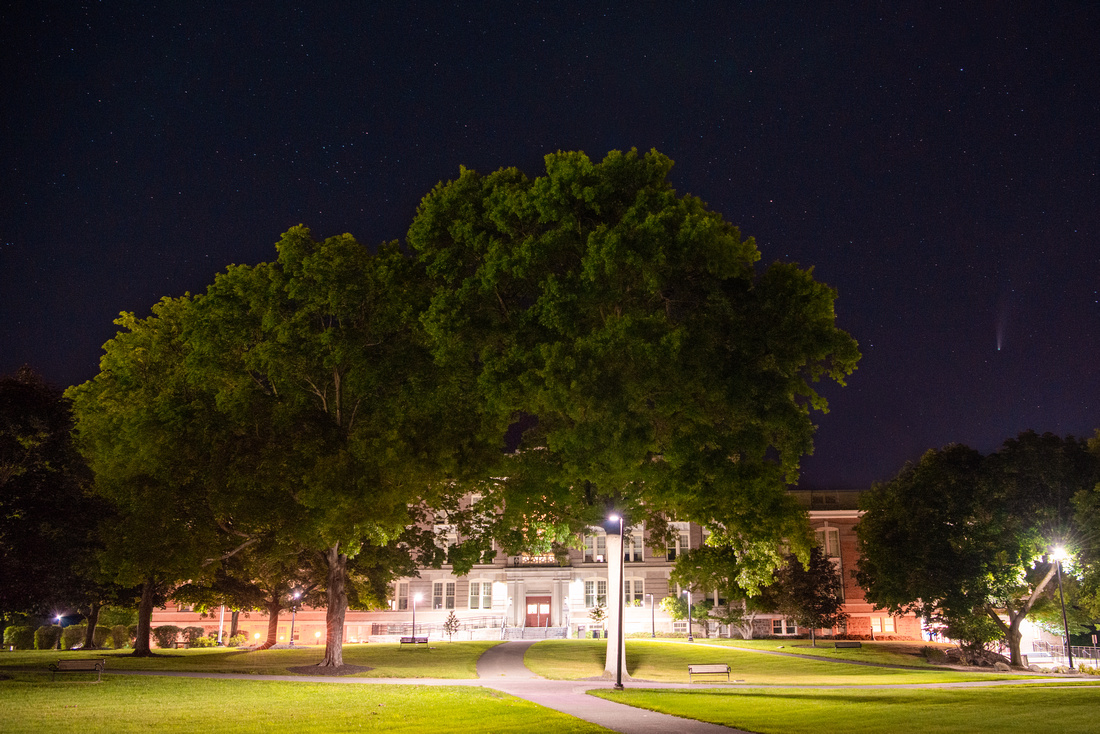 SUNY New Paltz Planetarium Director Raj Pandya invites all members of the community to a special night of meteor watching and stargazing on Tuesday, Aug. 11.
This outdoor event will take place on the Alumni Soccer Field on the south side of the SUNY New Paltz campus, right next to the Smolen Observatory (NOT at the Planetarium).
Date: Tuesday, Aug. 11, 2020 (rain/cloud dates if needed: Aug. 12 and 13)
Time: 9 – 11 p.m.
Location: Alumni Soccer Field at SUNY New Paltz (next to the Smolen Observatory)
Price: Free!
We have been cleared to allow 50 people with proper social distancing to attend. Those who wish to join us will be required to pre-register (see link below) and to comply with the following safety precautions to avoid the transmission of COVID-19:
The field will be marked off in physically distant spaces. One group per space. When you arrive, please pick out a space and remain there.
Please wear a mask/face covering as you arrive and exit. Masks/face coverings must be worn at all times unless you are settled in your respective group location.
Participants are invited to bring flashlights and blankets or towels to lay on to view the constellations and meteor shower. The grass on the fields is usually dewy, so please plan accordingly.
About the Meteor Shower
Each year in August, Earth passes through the trail of debris left behind by comet 109P/Swift-Tuttle. Small bits of dust burn up in Earth's atmosphere, creating a meteor shower. Shooting stars appear to originate from the constellation Perseus, hence the name, "Perseids."  
Registration:  Free tickets will be available on Sunday, Aug. 9 beginning at 8 p.m. Visit https://www.newpaltz.edu/planetarium/ and click on "RESERVE TICKETS."
The 50 available tickets will be distributed on a first-come, first-served basis, and there is a limit of 5 tickets per family.
Directions and information about parking can be found at https://www.newpaltz.edu/observatory/directions.html