The College's Alumni Reunion welcomed back hundreds of SUNY New Paltz alumni and their families for weekend events Oct. 18-20.
"We always look forward to this incredible event and welcome the opportunity to celebrate our New Paltz pride," said Director of Alumni Relations Shana Circe '02 (Art Education) '08g (Visual Arts Education). "The weekend allows us to honor our history and share new experiences with our alumni and their families."
The weekend began with a Welcome Reception on Friday evening where attendees were able to reconnect with classmates. On Saturday, guests took advantage of the All-Class Fall Harvest Lunch, and tours of the campus, residence halls and new Engineering Innovation Hub.
Several department-specific talks and receptions were also held, including Emeritus Professor Ronald Knapp's talk titled "A Half Century of Asia and Asian Studies." The event celebrated the 50th Anniversary of the Asian Studies Department and included poster presentations highlighting Study Abroad and various alumni of the program.
"It was wonderfully exhilarating to hear from so many Asian Studies alumni – stretching back over the decades to 1970 – how their experiences at New Paltz shaped both their world view as well as subsequent careers," said Knapp. "The Asian Studies Program today is a vibrant one with a core of committed faculty and the Study Abroad opportunities for undergraduate students are but some of several features of this high-quality program."
Prominent alumni from the Asian Studies Department also celebrated on Friday evening during the Asian Studies Alumni and Faculty Panel that ended with a sake tasting with alumnus Peter Hottum '15 (Asian Studies).
"On my most recent trip to Japan I traveled across the country from Saga in Kyusyu to Iwate in Tohoku, to visit sake breweries, most of which are more than 200 years old," said Hottum. "I took a class sponsored by the government of Japan for top-level professionals from across the globe in sake and shochu which is a traditional Japanese distilled spirit. I also made sake!"
New this year was the "Recent Alumni Panel" where a group of exceptional recent alumni met for a panel discussion on success after college. The event offered the opportunity for networking among accomplished alumni, a Q&A session and a shared lunch. Speakers included Errol Eisner '06 (Marketing) '09g (Finance), Vixon Jon '09 (Journalism), Goldie Harrison '16 (Digital Media Production) and Missy Graff Ballone '13g (Metal).
Saturday's events concluded at the All-Class Heritage Dinner and Lantern Ceremony, where the College presented its Heritage and Alumni Awards and recognized 46 graduates of the Class of 1969 as they were inducted into the Lantern Society for their 50th anniversary year.
The celebration wrapped up on Sunday with breakfast and activities off-campus, including a hike to Mohonk Preserve and a wine tour of Robibero and Whitecliff Wineries.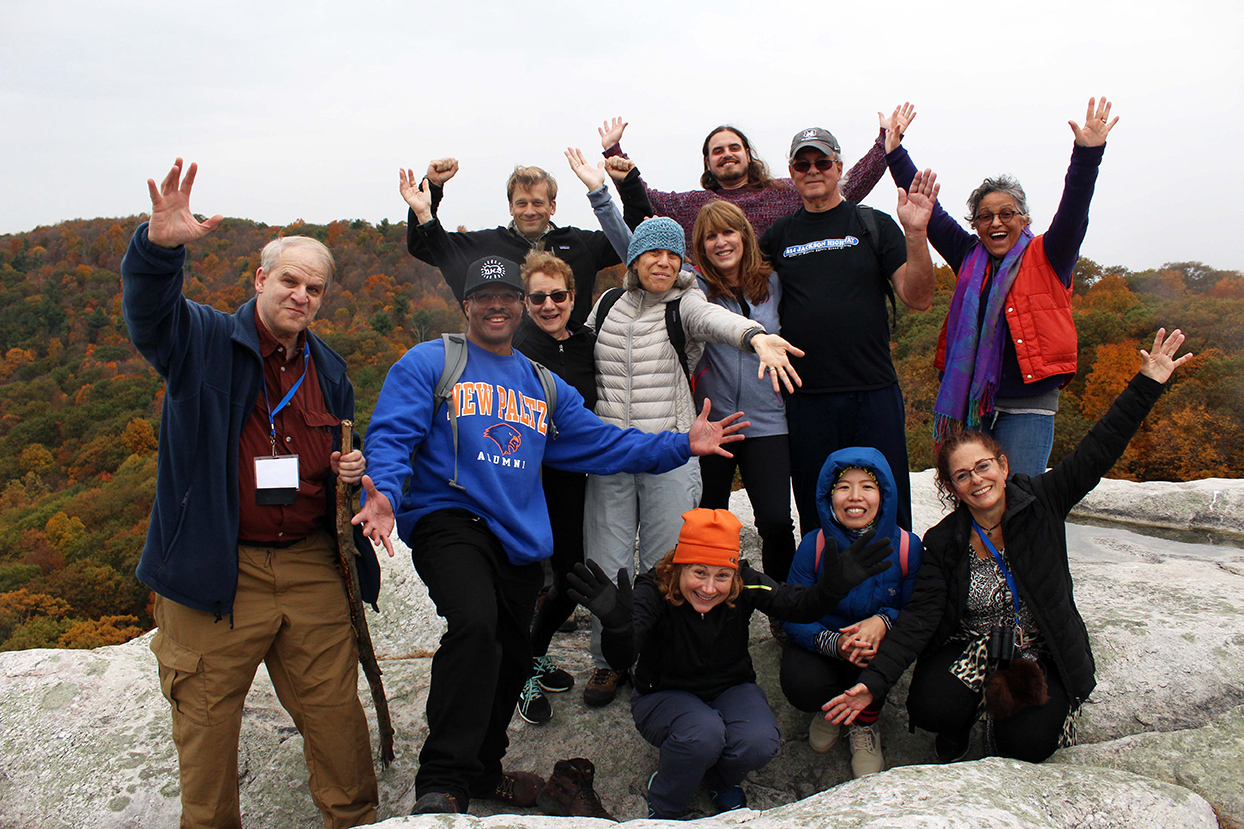 More detailed coverage and photo galleries will be included in the November issue of the College's alumni e-newsletter, Connect.