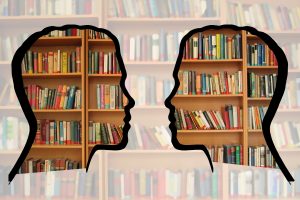 SUNY New Paltz continues to transition from GE 4 to GE 5. Although we are transitioning to a new GE program, GE 4 courses will still be offered for continuing students. Many GE 4 courses are also being recertified for GE 5. Recertifications are almost complete for the GE 5 Knowledge and Skills areas of The Arts, Mathematics and Quantitative Reasoning, Natural Sciences and Scientific Reasoning, Social Sciences, and World Languages. Faculty have also submitted courses for the GE 5 Knowledge and Skills areas of Communication – Written and Oral; Diversity: Equity, Inclusion, and Social Justice; Humanities; US History and Civic Engagement; and World History and Global Awareness. Although the University still needs additional GE 5 courses for new and transfer students matriculating in fall 2023, in a campus email of October 2022 Provost Lyman noted that "excellent progress [has been] made towards implementing the new SUNY General Education (GE) 5 Framework."
The GE Implementation Task Force has sent the campus numerous emails which are available on the Communications page of the GE website. These emails cover a variety of topics as follows.
Faculty who wish to submit a new GE 5 course or course revision can find the GE 5 major course revision form, examples of courses revised for GE 5, and FAQs on the GE Board's website. Questions to the GE Implementation Task Force can be emailed to GEimplementation@newpaltz.edu.
The GE Implementation Task Force is co-chaired by Laurel M. Garrick Duhaney and Bruce Milem. Members include Karl Bryant, Anne Deutsch, Nancy Johnson, Lisa Jones, Valerie McAllister, Shala Mills, Laurie Orr, Sarah Roberson, Stella Turk, and Jennifer Wawrzonek.