Hundreds of students, faculty and staff came together on Aug. 30 to cheer on new first-year and transfer students at our 37th annual New Student Convocation.
The long-standing fall semester tradition looked different this year, with a reimagined format featuring more time outdoors and more opportunities for connection.
"New Paltz feels like a welcoming environment, and I feel like I could belong here," said Alice Adamo '24 (Psychology) of Staten Island, New York.
After an enthusiastic procession to the Old Main Quad, two campus leaders offered brief words of welcome and wisdom to support an incoming class that totaled more than 1,800.
Student Association President Xaviana Blunt '24 (Black Studies; Psychology) led off the remarks with some advice for her new peers.
"Your time in college flies," Blunt said. "Seize every opportunity you can and don't be afraid to do it all. Your journey as a whole will show you that you are capable of more than you could ever imagine."
The ceremony culminated with an address from President Darrell P. Wheeler, who underscored that this new semester, and this reimagined Convocation ceremony, is just a first chapter for a cohort of students who will ultimately return to Old Main Quad as future graduates.
"This is the launch of the new year for our students, and part of that was you walking through those arches when you entered the Quad today," President Wheeler said. "I want you to pay attention to those arches, because on your Commencement day, you will walk through those arches again."
Students in attendance seemed motivated, energized and up to the task.
"I'm excited to get a strong education," said Brandon Gardner '24 (Mechanical Engineering) of Oneonta, New York. "There are some classes I'm taking that appear to be a challenge, but I know they will prepare me for my career."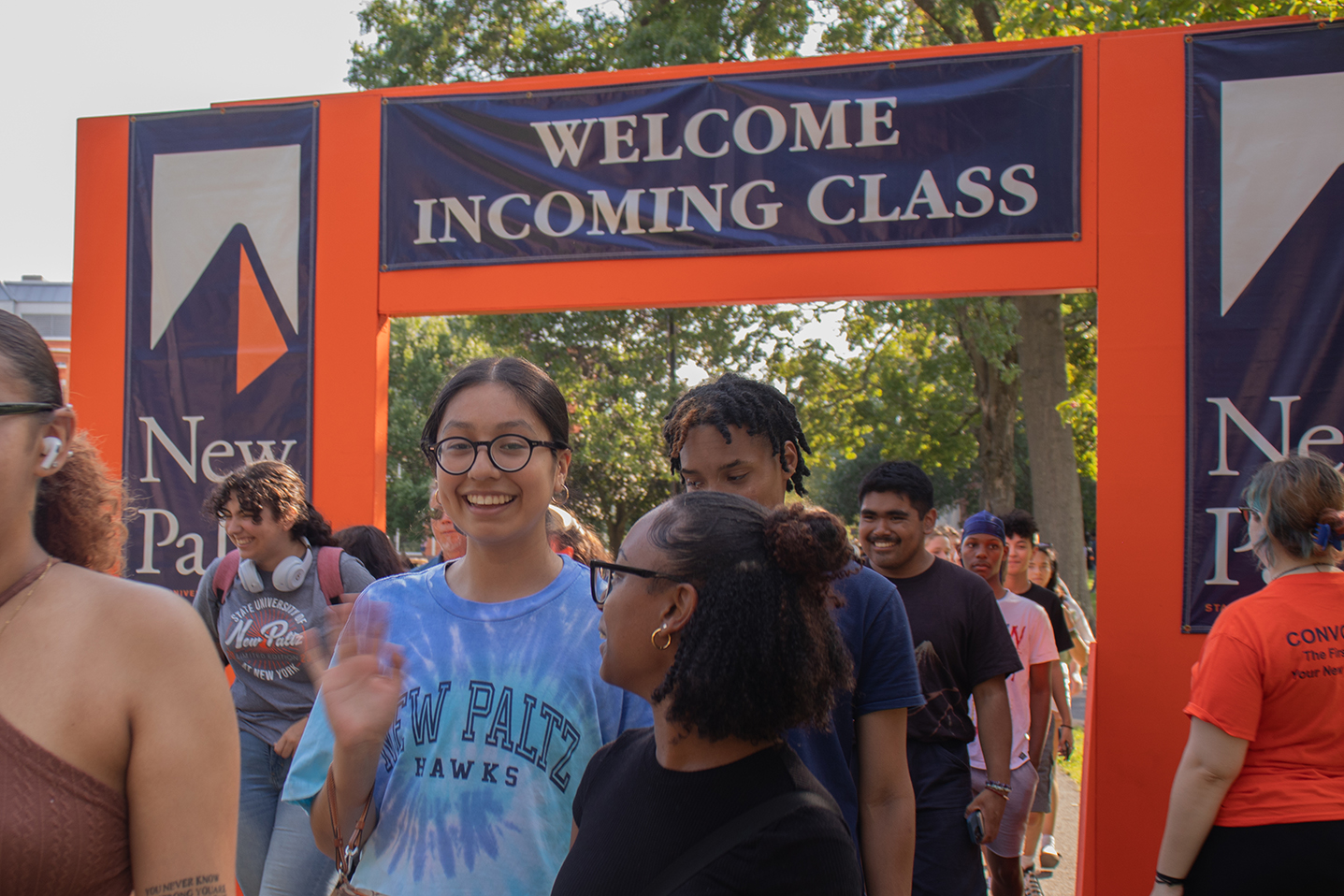 Find more coverage of Convocation 2023 and all major campus events on Instagram @sunynewpaltz.