SUNY New Paltz is pleased to announce the University's acquisition of the largest gift in campus history, a $6.37 million private donation that will build knowledge of the Science of Reading for New York State's educator pipeline. The historic gift comes from the Ibis Group, a non-profit with the mission to ensure every student has access to evidence-based instructional methods to master grade-level reading by the end of the first grade.
The funds will enable the University to establish the Science of Reading Center of Excellence at SUNY New Paltz, which will feature a new, first-of-its-kind Science of Reading Fundamentals microcredential for New York teachers, as well as the University's second endowed professorship. The gift was announced at the Tribeca Festival in New York City following the June 9 special presentation of "The Right to Read," a new documentary about providing our youngest generation with the ability to read through evidence-based literacy instruction. SUNY Chancellor John B. King, Jr., and SUNY New Paltz President Darrell P. Wheeler were present for the screening and the gift announcement.
NYC Mayor Eric Adams, NYC Public Schools Chancellor David C. Banks, and actor and author LeVar Burton were also at the event. SUNY New Paltz President Darrell P. Wheeler. "As a nationally accredited institution that has trained teachers in the Mid-Hudson Valley region to serve the educational needs of New Yorkers for nearly two centuries, we are well-poised to provide this timely and much-needed microcredential. To our knowledge, no other New York public institution provides a similar offering."
"We are incredibly honored to receive this monumental gift, and SUNY New Paltz welcomes the opportunity to advance reading outcomes for students across New York State. This gift will support teachers' ability to leverage the science of reading toward this goal," said 
SUNY Chancellor John B. King, Jr. said, "As New York State's largest source of new teachers, SUNY is committed to ensuring that educators have the knowledge and skills to help all children become successful readers. Thanks to this unprecedented donation from Ibis Group, SUNY New Paltz will be able to expand its leadership in the science of reading, launching with the new microcredential—helping teachers across New York State improve literacy for children. My congratulations to SUNY New Paltz for this critical funding and support for their teacher preparation program."
"This historic announcement marks a critical step towards ensuring that every child in every classroom becomes a strong, confident, and fluent reader," said NYC Public Schools Chancellor David C. Banks. "For too long, our educators have been given the wrong playbook and we commend Chancellor King for his leadership and his support for our teachers."
"Never has the need for robust investments supporting teacher preparation programs and public education been more important," says Chi Kim, Board Chair for the Ibis Group. "We believe in investing in great leaders and educators and are incredibly proud to support the microcredential and endowed professorship under the leadership of SUNY Chancellor, John B. King, and SUNY New Paltz, President Darrell Wheeler."
The Science of Reading Fundamentals Microcredential will launch in fall 2023 as a fully online, self-paced program designed to help New York's P-12 teachers gain familiarity with the research-based building blocks of literacy instruction. Participants will have the ability to engage with instructors and experts during real-time webinars and will accrue 35 CTLE hours upon completion of the microcredential, which can be done in as little as seven weeks.
The first 5,000 in-service New York State teachers and school district leaders to participate in the microcredential will receive a $150 scholarship to enroll in the Science of Reading Fundamentals program through the Science of Reading Scholarship Fund.
In the last five years alone, more than 1,950 students have graduated from the School of Education at SUNY New Paltz.
"The microcredential relies on evidence-based practices for improving reading knowledge and skills in P-12 learners," said Interim Dean of the School of Education Aaron Isabelle. "Participants will benefit by improving their understanding of the fundamental building blocks of reading instruction combined with findings from the neuroscience of reading."
The Funds will also support the University's hire of the Ibis Group Endowed Professor of the Science of Reading, a distinguished academic practitioner trained in neurologic learning practices and cognitive science as it applies to reading and literacy. This individual will work cooperatively with faculty in the School of Education and share cutting-edge pedagogical reading strategies with pre-service and novice teachers, while also conducting empirical studies focused on the outcomes of effective reading instruction. The University will search for the endowed professor beginning fall 2023 with an expected start date of the fall 2024 semester.
The SUNY New Paltz School of Education's Department of Teaching & Learning will house the Science of Reading Center of Excellence, which will oversee the Ibis Group Endowed Professor of Literacy Education and Endowed Science of Reading Program Fund as well as the Science of Reading Fundamentals Microcredential.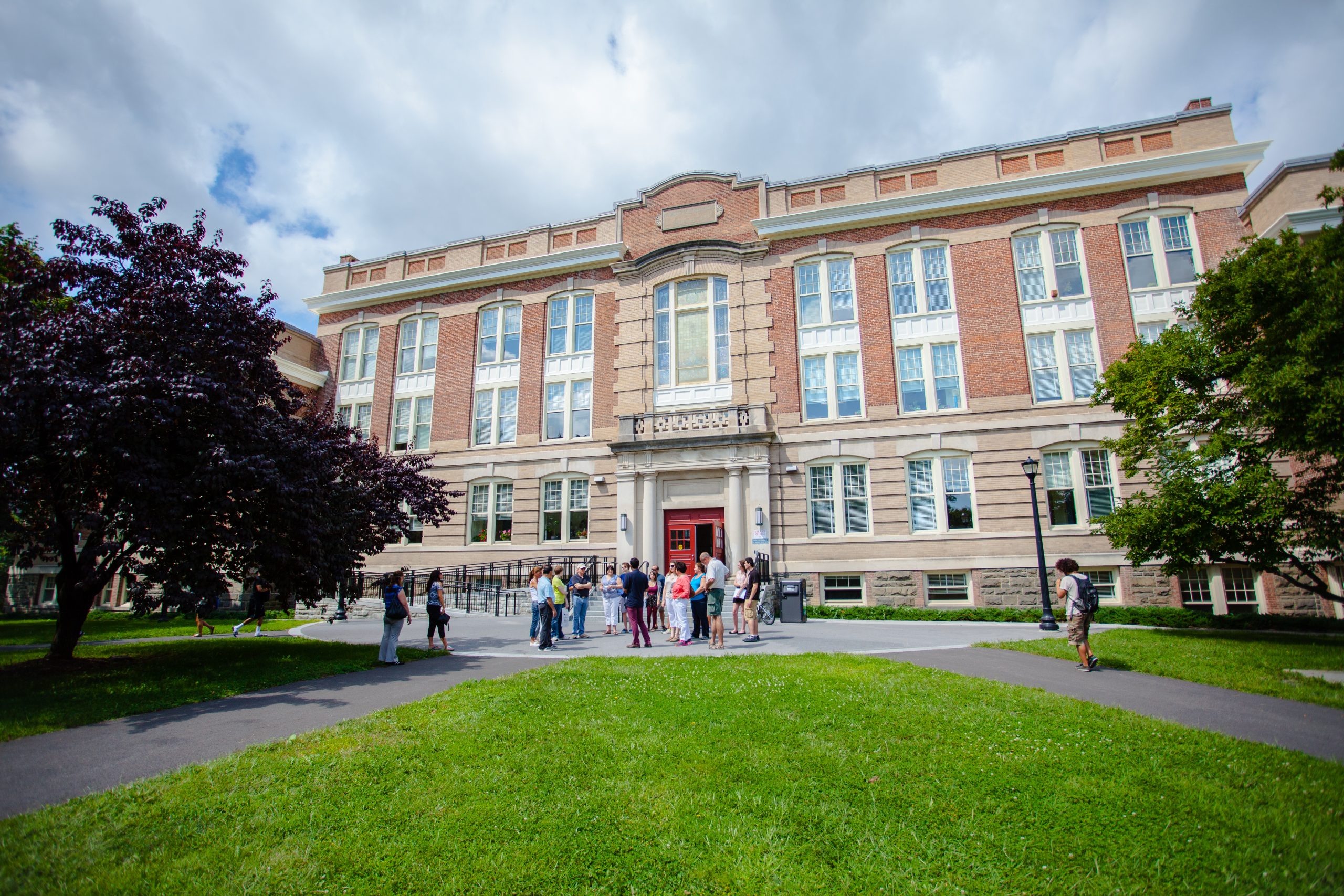 About Ibis GroupThe Ibis Group is a nonprofit that invests in leaders and organizations that help build knowledge, agency and dignity.About the School of Education at SUNY New PaltzThe School of Education has a long-standing tradition of excellence in the preparation of educators (teachers, counselors, principals and superintendents). Its primary mission is to prepare reflective and critical educators and human service professionals who are academically strong, pedagogically skilled, and responsive to the needs of a diverse society. Additional information can be found at www.newpaltz.edu/schoolofed.About the SUNY New Paltz FoundationFounded in 1976, the mission of the SUNY New Paltz Foundation is to seek, secure and manage gifts and grants to fund scholarships and programs that enrich and support the academic, cultural and community life of SUNY New Paltz, and to build a lasting endowment for the University's future. Visit the SUNY New Paltz Foundation online for more information. About SUNY New PaltzLocated in the heart of a dynamic college town, 90 minutes from New York City, SUNY New Paltz is a highly selective University of more than 7,000 undergraduate and graduate students. One of the most well-regarded public campuses in the nation, New Paltz delivers an extraordinary number of majors in Business, Liberal Arts & Sciences, Engineering, Fine & Performing Arts and Education. SUNY New Paltz is committed to providing high-quality, affordable education to students from all social and economic backgrounds. The University's goal is for students to gain knowledge, skills, and confidence to contribute as productive members of their communities and professions and active citizens in a democratic nation and a global society. For more campus news, visit http://www.newpaltz.edu/news.