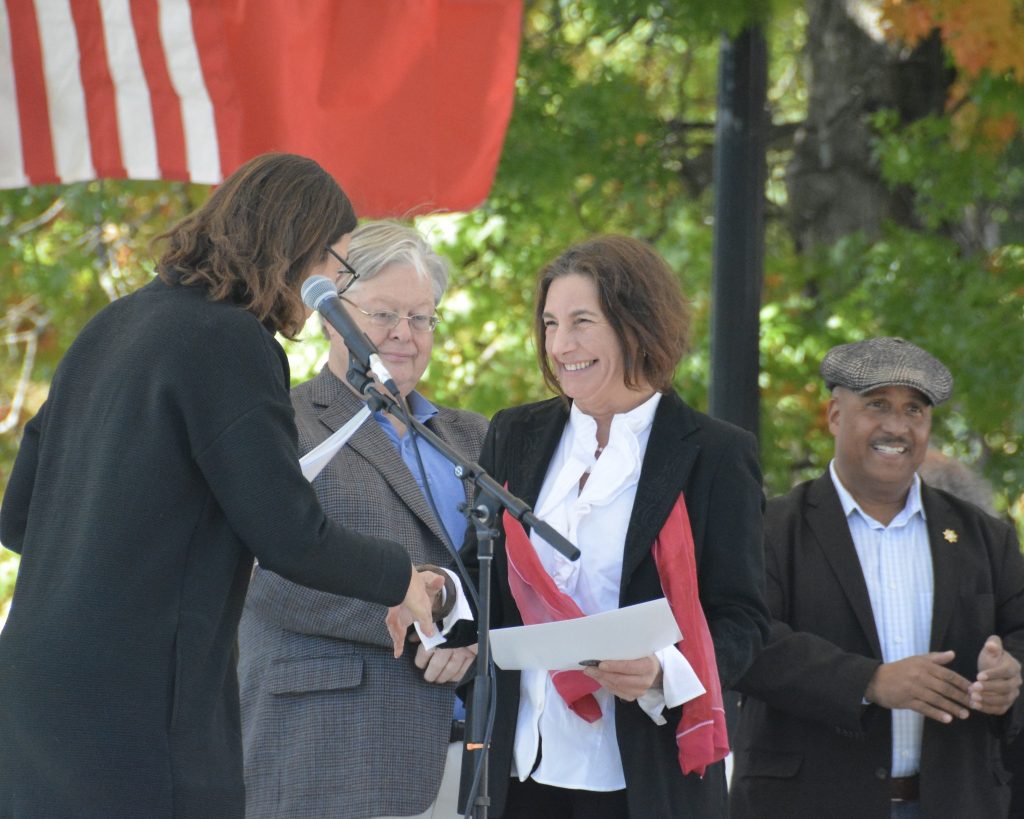 Studying abroad in Italy for two years solidified what Gabrielle Euvino '86 (Italian Language & Literature) wanted to do for the rest of her life: share her love of the Italian language with others.
"I never aspired to being a famous musician or a politician," she said, "I just wanted to be recognized as someone that helps people sort of recognize their own innate abilities in learning languages, which just thrills me to no end."
That love of learning languages was more than nourished as a student at New Paltz. Thanks to the College's Study Abroad program, she spent two academic years and a semester in Italy.
Starting with a language immersion program in Urbino, Italy, Euvino wanted to make the most of living and studying in another country. She eventually spent time in other parts of the country as well.
Wherever she went, being able to interact with locals added another dimension to her Italian fluency.
"We were given a lot of freedom to travel out of the campus," she said. "No one seemed to mind if we went out a lot because it meant we were using the language more frequently."
The opportunity to study abroad was the main attraction for Euvino, a Dutchess County, New York native, to spend her undergraduate years at New Paltz. Now a Hurley, New York resident, she looks back fondly at the time she spent in Italy.
"One desire led to an entire career," she said. "It's not until you study a second language that you start to understand your own language."
The sudden passing of both of her parents after she graduated from New Paltz's Languages program also served as a major impetus to make Italian education her livelihood.
"It taught me what is important in life," she said. "I knew I had to carry on their legacy of everything they taught me about my heritage."
Since then, Euvino pursued a master's degree in international education from New York University, and has taught in a number of colleges and universities, written articles and books, and made radio appearances detailing Italian history and etymology.
In her teachings, Euvino relates roots of English words back to their Italian origins to get students excited about the commonalities the languages share.
"I'm trying to show people how Italy is their history," she said. "It's not just my history or the history of Italians; the history of Italy is everybody's history."
For her work, she was recently presented the Italian Pride Award at the Ulster County Italian American Foundation's annual festival. She also offered Italian lessons for festival attendees.
"Right here in Ulster County, I found a portal to the world, and that's what New Paltz offered me," she said. "I've never forgotten where I've come from."
Click here for more information on New Paltz's Italian program