SUNY New Paltz welcomed more than 200 alumni back to the College for Alumni Reunion Weekend on Oct. 14-16, 2022. Guests enjoyed traditional events as well as new additions that appealed to alumni across generations.
View photos from Alumni Reunion Weekend at this link! 
"This year's Alumni Reunion was awesome! I loved seeing old friends, some that I have not seen since I left in 1990, which was incredible," said Harry Bonsu '90 (Political Science). "I was also able to share this special moment with my son, who is usually very reserved, but after touring the campus, he said, "Dad, New Paltz is lit!" A definite sign of approval."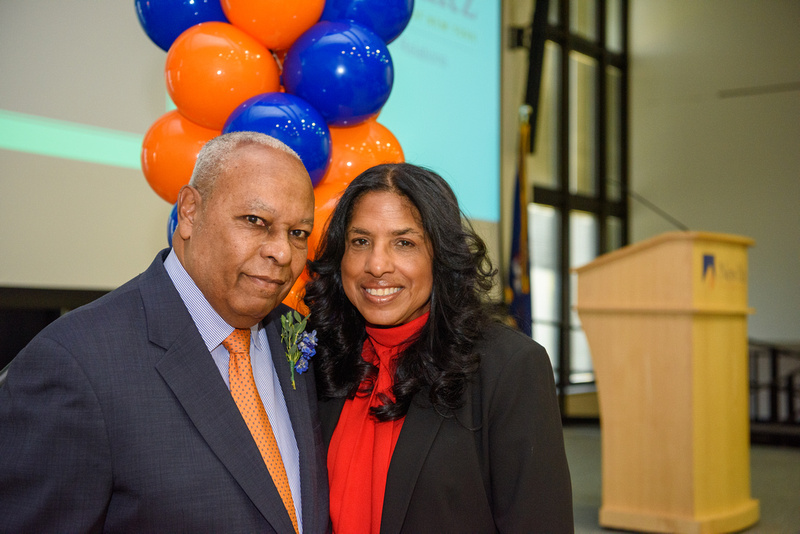 This year, the College presented the 2022 Heritage and Alumni Awards during the annual All-Class Dinner & Awards Ceremony to recognize and honor dedicated alumni, faculty and staff. Alumni and their families also participated in campus tours, the Alumni Hike, department-specific talks and workshops, sorority and fraternity gatherings, in addition to a Welcome Address from President Darrell P. Wheeler.
"As I walked around the grounds, so much had changed, and in a good way. And yet so much was still the same and the feelings flooded through," said Frank Juliano '72 (Theatre Arts; Speech). "But it was the words of President Darrell Wheeler that stuck a cord with me and brought tears to my eyes. He emphasized that New Paltz is where you start becoming a person. At that point, I knew I was back home."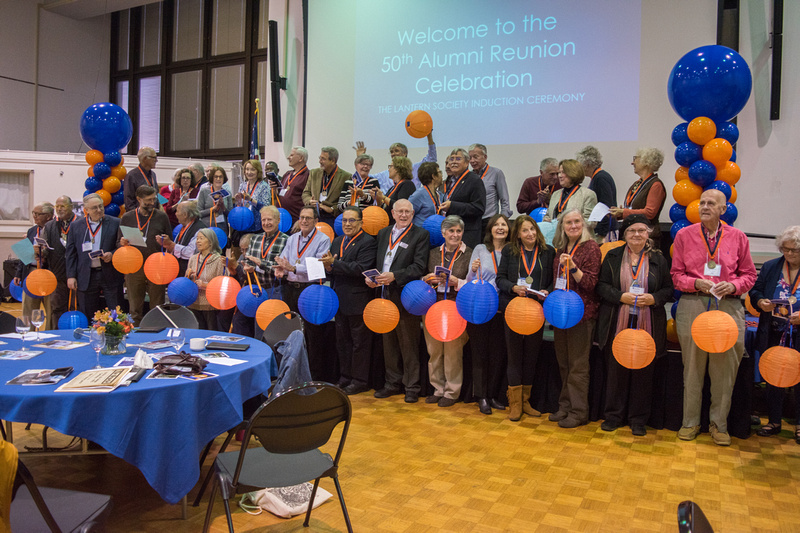 During the 50th Anniversary Celebration & Lantern Society Induction Ceremony 52 alumni from the Class of 1972 and prior years were inducted into the society. All inductees received a Lantern Society Medallion during the ceremony.
"The return to our in-person Alumni Reunion Weekend was well received by our alumni, feedback has been very positive," said Director of Alumni Relations Chris Brown '85 (Business Administration). "We saw many alumni who were returning to the campus for the first time in many years. Their enthusiasm and love for SUNY New Paltz were meaningful for all in attendance."
See more from Alumni Reunion on Facebook and Instagram!