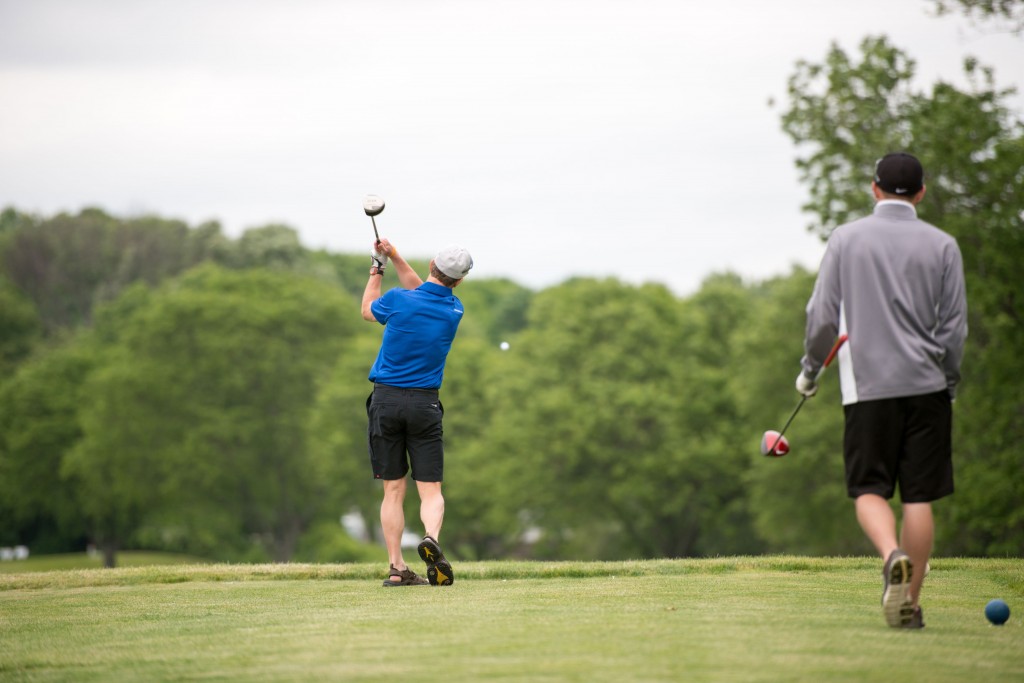 SUNY New Paltz's 23rd annual Doug Sheppard Classic Golf Tournament will be held on Monday, June 13, 2022, at the Powelton Club, 29 Old Balmville Road, Newburgh, New York, and all players are welcome to join.
[Please use this link to register for "The Shep" 2022]
The $225 entry fee includes 18 holes of golf with cart, grab-and-go breakfast and lunch, on-course refreshments, event logo gear and an awards banquet dinner. Golfers can register as individuals or in teams of up to four players. Each player is eligible for awards, contests and prizes that will be presented at the banquet dinner at 3 p.m.
"The Shep" is named in memory of the longtime SUNY New Paltz professor, administrator and coach Doug Sheppard, who passed away in January 2018. Shep, as he was known to many, was not only the College's golf coach for 32 years, but a golfer who was a fixture at local courses and tournaments. He literally taught hundreds how to play the game, and it is only fitting that his name be carried on through this tournament that benefits students.
Since its inception, the tournament has raised over $734,000 to support the SUNY New Paltz Foundation, which provides scholarships and programs for New Paltz students. We thank our generous sponsors and golfers, whose gifts have made a New Paltz education accessible to students who might not otherwise be able to attend college.
The Powelton Club Golf Course, designed in 1923, is walkable with each hole presenting a different kind of challenge. The course is presently 6,193 yards with a rating of 71.4 and a slope of 134. Recent renovations by Golf Course Architect Tripp Davis include bunker restorations, additional ladies and junior tees along with fairway expansions.
This event is made possible by the SUNY New Paltz Foundation, with support from the following major sponsors: Architecture+, Campus Auxiliary Services, IBEW Local 363, LaBella, Mach Architecture, M&T Bank, Sodexo, the SUNY New Paltz Bookstore, Timely Signs and UA Local 21 Plumbers & Steamfitters.
For more information, business sponsorship opportunities at multiple levels, and to register, visit http://www.newpaltz.edu/golf or call (845) 257-3972.