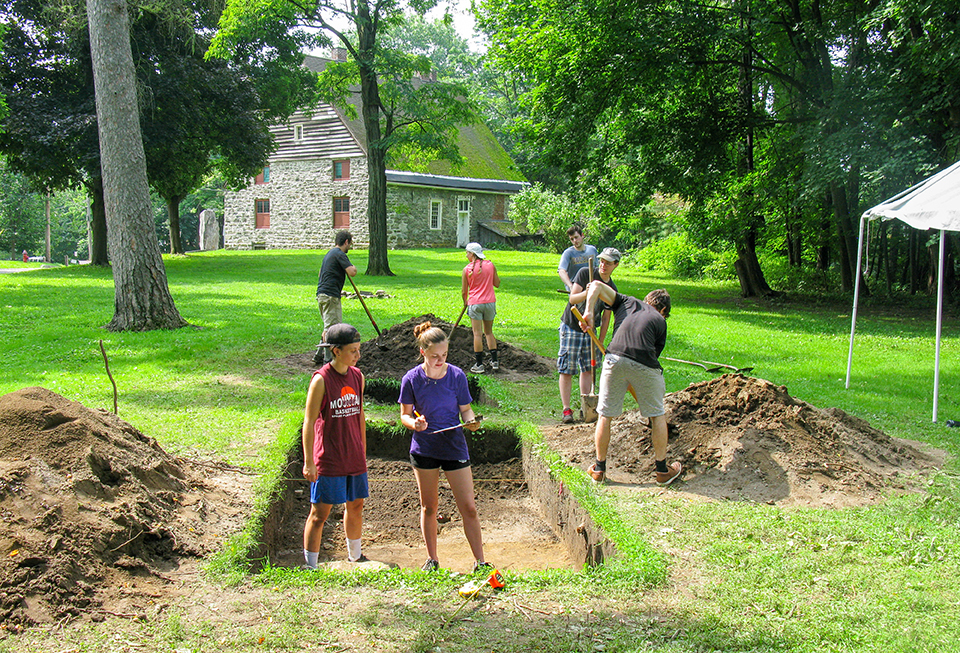 All New Paltz students are invited to join a one-of-a-kind historical project this summer as part of a Department of Anthropology team conducting bioarchaeological digs at the Pine Street African Burial Ground and the Old Dutch Church in Kingston, New York.
Those interested in enrolling in this summer course can also get scholarship funding. Interested students should apply for the Archaeology Field School – Anthropology Scholarship for support with tuition, housing, transportation and other expenses.
Faculty and staff: If you know of a student who might be interested in this program, please share this link and encourage them to apply!
This nine-credit summer course (ANT 434 – Archaeological Fieldwork) will run from July 8 – Aug. 11, 2022, and will focus on researching the history of racial division in Ulster County.
"The fact that both of these projects are coming to fruition at the same time represents a unique opportunity," said Department of Anthropology Chair Ken Nystrom. "On the one hand, there is a marked and maintained cemetery of wealthy, white landowners, and on the other is a forgotten cemetery of enslaved Africans. By reconstructing the lived experiences of these divergent groups, we can not only help people connect to their ancestors, but also hopefully contribute to a form of restorative justice."
If you want to be part of this unique project, be sure to enroll in the ANT 434 – Archaeological Fieldwork course when Summer Session registration begins.
For more info, please email Anthropology faculty Joseph Diamond (diamondj@newpaltz.edu) or Ken Nystrom (nystromk@newpaltz.edu).