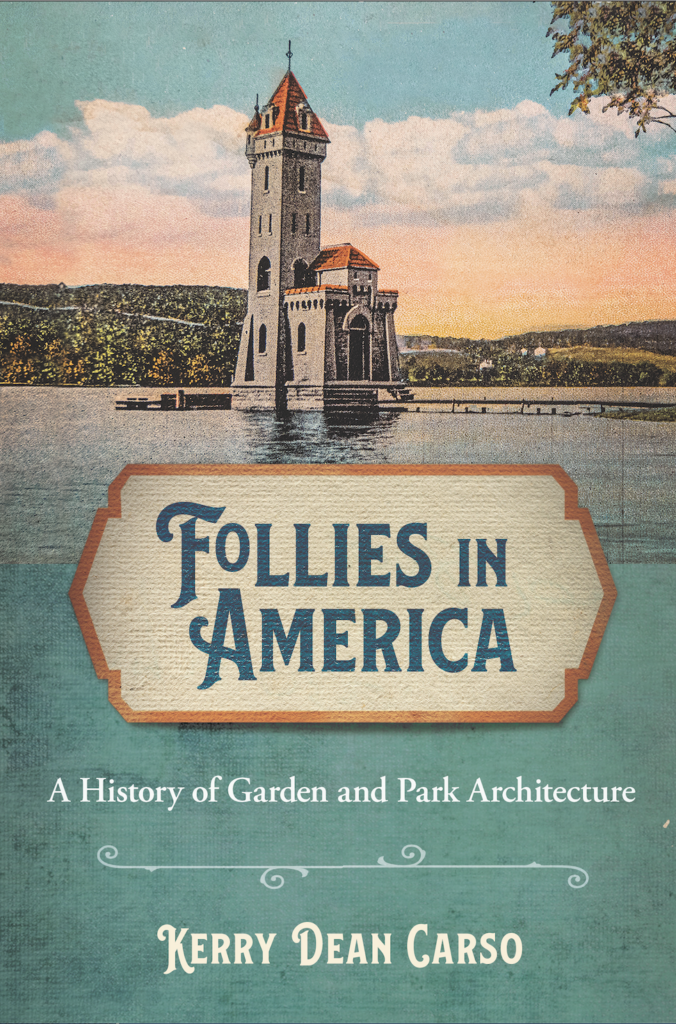 Art History Professor Kerry Dean Carso is the author of a new book examining 19th-century American culture through the lens of "follies": garden buildings inspired by European architectural style that imported ideas of civilization into the American wilderness.
"Follies in America: A History of Garden and Park Architecture" takes an interdisciplinary approach to evaluate buildings, art and literature from the nation's founding through the centennial celebration in 1876.
During a a period of increasing nationalism and frontier expansion in the U.S., these follies – such as temples, summerhouses, towers, and ruins – imported a range of European architectural styles and were used to imprint the land with symbols of European culture.
Carso's scholarship uses these follies as a window into major themes in 19th-century American culture: tensions between Jeffersonian agrarianism and urban life, the ascendancy of middle-class tourism, and gentility and social class aspirations, among others.
The book's publication coincides with the new Dorsky Museum exhibition, "Follies and Picturesque Tourism," opening Sept. 11. Curated by Carso, this exhibition examines follies and picturesque tourism in New York State through prints, paintings, postcards, photographs, book publications, and ephemera, to understand the tourist experience of the time.
"Follies in America: A History of Garden and Park Architecture" is available now from Cornell University Press.
Follow Carso on Twitter @kerrydeancarso for more.