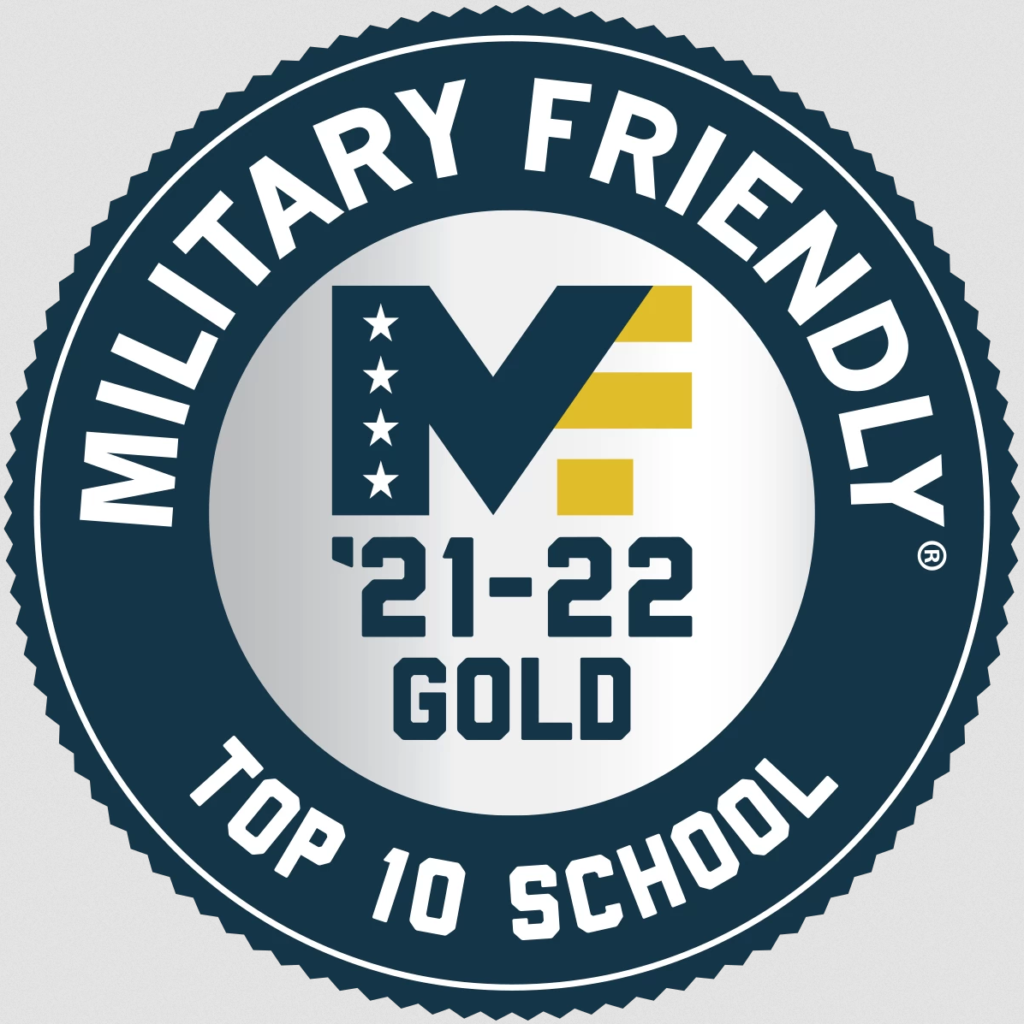 SUNY New Paltz came in at No. 8 nationwide on the 2021-22 list of Military Friendly® small public colleges and universities.
The No. 8 rating represents the College's second consecutive appearance in the Top 10, and the seventh year in a row that New Paltz has earned a spot on the Military Friendly® list, a leading evaluator of colleges and universities serving veterans, dependents and active military students.
"Our team is dedicated to collaborating with the entire campus community to create a welcoming environment for military-affiliated students, faculty and staff at SUNY New Paltz," said Jason Gilliland, director of Veteran & Military Services. "It's a privilege to support our veteran, active military and dependent students, many from right here in the Hudson Valley, in their pursuit of academic success and personal and professional fulfillment."
The data-driven Military Friendly® Schools assessment is based on extensive research using public data sources for more than 8,800 schools nationwide, input from student veterans, and responses to the proprietary, data-driven Military Friendly® Schools survey from participating institutions.
The methodology considers a number of factors, with the heaviest weighting going to graduation rates, career outcomes, student support services and student retention.
These have been consistent areas of emphasis in SUNY New Paltz's Office of Veteran & Military Services, which supports a military-affiliated student population that has grown from less than 100 in 2014, to many hundreds of students today.
The office coordinates a wide variety of resources and support structures for military-affiliated students, including early course registration, free parking permits, smooth credit transfer, team-building events and help navigating the application processes for GI Bill® and other benefits earned through service.
They also work closely with civilian students, faculty and staff, providing trainings on unique challenges faced by veterans and service members in their pursuit of higher education.
"Schools that achieve designation show true commitment and dedication in their efforts," said Kayla Lopez, national director of military partnerships for Military Friendly®. "Our standards assist schools by providing a benchmark that promotes positive educational outcomes, resources, and support services that better the educational landscape and provide opportunity for the Military Community."
Visit the Office of Veteran & Military Services online to learn more.
About the Military Friendly® program
The Military Friendly® designation creates better outcomes for veterans by setting and promoting standards of excellence that provide positive reinforcement for American organizations to work to improve the lives of veterans. Military Friendly® is the standard that measures an organization's commitment, effort and success in creating sustainable and meaningful opportunity for the military community.
The data used to determine Military Friendly® designations and awards are sourced from public data sources, proprietary data and personal surveys of veterans themselves. More information at https://www.militaryfriendly.com/.