The Department of Theatre Arts at SUNY New Paltz continues its 2020-21 production season with virtual, live-streamed productions of William Shakespeare's "Cymbeline" on Saturday, Nov. 14, and Sunday, Nov. 15.
"Cymbeline" is presented as part of the College's ongoing partnership with the Play On Shakespeare project, a collective of playwrights working to update Shakespearean works for modern audiences. This version of "Cymbeline" is translated by Andrea Thome and is directed by Department of Theatre Arts Adjunct Lecturer Brittany Proia.
The Sunday performance will feature a talkback with the director, assistant director, playwright and creative director of Play On Shakespeare.
About "Cymbeline"
One of Shakespeare's last dramas, "Cymbeline" tells the story of the titular king of ancient Britain and his daughter, Imogen, who marries against her father's wishes. Her new husband, Posthumus, is banished, and in his travels encounters a man named Iachimo, who makes a fateful wager that he can seduce Posthumus's bride.
Like Shakespeare's other late romances, "Cymbeline" mixes elements of history, tragedy, comedy and a touch of fantasy.
"This play is incredibly funny," said Proia. "Shakespeare packed 'Cymbeline' full of all his very best jokes and themes. I hope that audiences will allow us to take them on a fantastical journey to a time of kings, queens, clowns and epic romances."
The tale is also highly relevant to modern audiences, as it depicts a new generation bucking tradition, blazing new trails and living their values in contrast with the way things have always been done.
"'Cymbeline' is particularly inspiring to me right now because it explores the idea of the old ways versus the new," said Proia. "The younger generation is trying to forge a new path while the older generation wants things to stay as they are. Imogen, the princess, seeks to break with tradition and question authority. Cymbeline, the king, insists on adhering to ways of old and is blind to the changing world. I think we all can see reflections of this in our current climate."
The production will be streamed live from the McKenna Theatre stage. The Department of Theatre Arts has adopted strict COVID-19 safety protocols to allow the cast – entirely made up of women and non-binary performers – to create this work in person.
"I know that the ebullient creative energy will overflow through the cameras as we all take this tragic comical journey together," said Proia. "It challenges our imaginations and expectations of how we view kings, soldiers, lovers and villains. I hope seeing these artists tackle these powerful roles inspires audiences, and particularly other young women and non-binary artists, to pursue these characters as their own."
How the virtual performance works
Performances of "Cymbeline" will be given on:
Saturday, Nov. 14, at 7 p.m., and
Sunday, Nov. 15, at 2 p.m. (featuring talkback after performance with Thome, Proia, assistant director Josh Huberman, and Play On Shakespeare Creative Director Lue Douthit, moderated by Kevin Mischo)
Guests are required to RSVP in advance to join the virtual audience for this live-streamed production from SUNY New Paltz's Department of Theatre Arts.
After RSVPing, ticket holders will receive a confirmation email with a link to the live stream. The link will be active about 15 minutes before showtime. Simply click or copy the link into your browser to view the performance.
Reservations are offered on a "pay what you can" scale and are limited to four tickets per person.
The Department of Theatre Arts thanks the community for supporting our students' education and creativity during these unprecedented times. Read more about how our work is continuing amid the COVID-19 pandemic.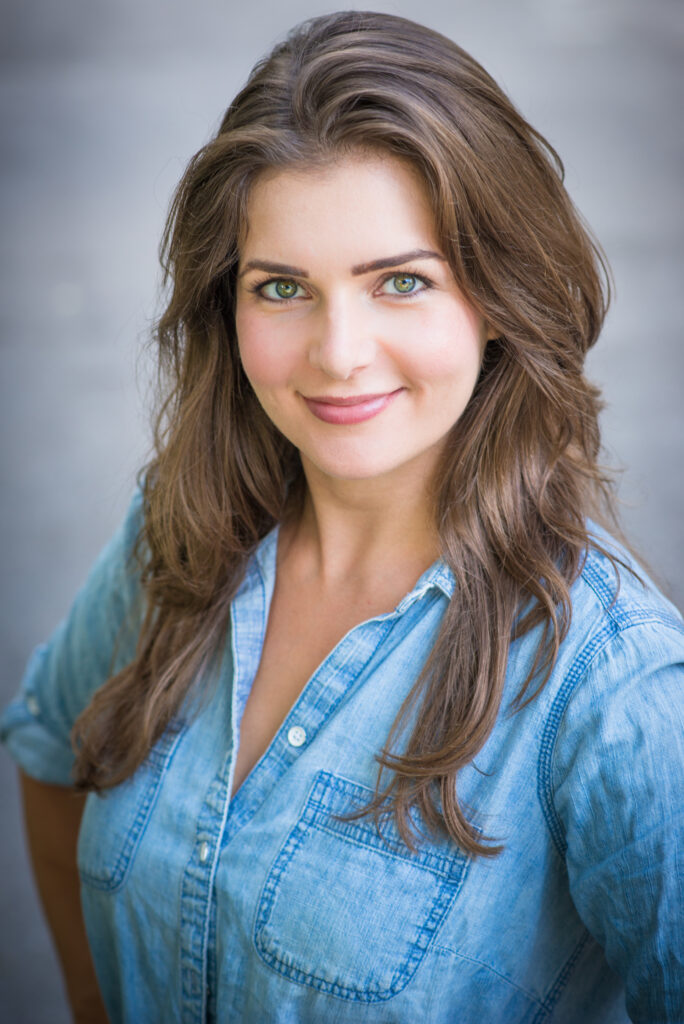 About the Director
Brittany Proia is an actor, producer, director and educator based in New York City and the Hudson Valley. She is a founder of theatre companies dedicated to the development of new theatrical voices in the regional theatre movement and is a proud member of the Ring of Keys, a national network of queer women, trans and gender non-conforming artists.
Proia served as the founding co-artistic director and managing director of DENIZEN Theatre in New Paltz from 2017 to January 2020. She has helped develop new work with the Musical Theatre Factory, the PiTCH at Rev Theatre Co, NYMF, BMI, and is currently co-producing the world premiere play "Bloom Bloom Pow," slated to open Off-Broadway in summer 2021.
Proia is a member of the Actor's Equity Association and has worked regionally and Off-Broadway. As a director, Proia has worked on such pieces as Naomi Iizuka's "Language of Angels," "The Laramie Project," "Romeo and Juliet," "Closer," and most recently co-directed "The Crucible" with the eighth grade class of Mountain Laurel Waldorf School in New Paltz.
Proia holds a Master of Fine Arts in acting from the Florida State University/Asolo Conservatory for Actor Training, and a bachelor's degree in music from New York University's Steinhardt School. She joined SUNY New Paltz in 2019 as an adjunct lecturer in the Department of Theatre Arts. Learn more at http://www.brittanyproia.art.