Motivated by the pandemic, Taylor Faith Krigsman '15 (Early Childhood Education: English) crafted an inspiring children's book, "The Way the World Changed," that aims to help readers comprehend the transformations they see in the world around them due to COVID-19.
"I hope that many children will be able to benefit from this story about hope for the future," said Krigsman. "I want all kids to know that they're heroes for coping with this pandemic as their lives have been turned upside down."
The book was released on May 24 and is Krigsman's third children's book. The story follows Mari, a young girl whose family is dealing with having their lives changed in countless ways due to the coronavirus pandemic.
Three generations of Mari's family have been impacted, from her and her younger brother, Nico, to their parents and their grandfather – even her dog, Bandit. Throughout the story, Mari learns various ways to cope with all of the sudden changes in her life.
"Mari is nervous about everything and misses the way life used to be, but her parents let her know that it's okay to be scared," said Krigsman. "They validate her feelings while also showing her that she can have fun while stuck at home. Suddenly, Mari starts seeing the good that's still in the world around her."
By reading about Mari's experiences, Krigsman hopes that her young readers are able to see that they are not alone.
"The whole world is going through these changes just like they are," she said. "The story substantiates their fears while also letting them see that things will be all right in the end. We may all need to wear masks and be careful, but we won't be stuck at home forever."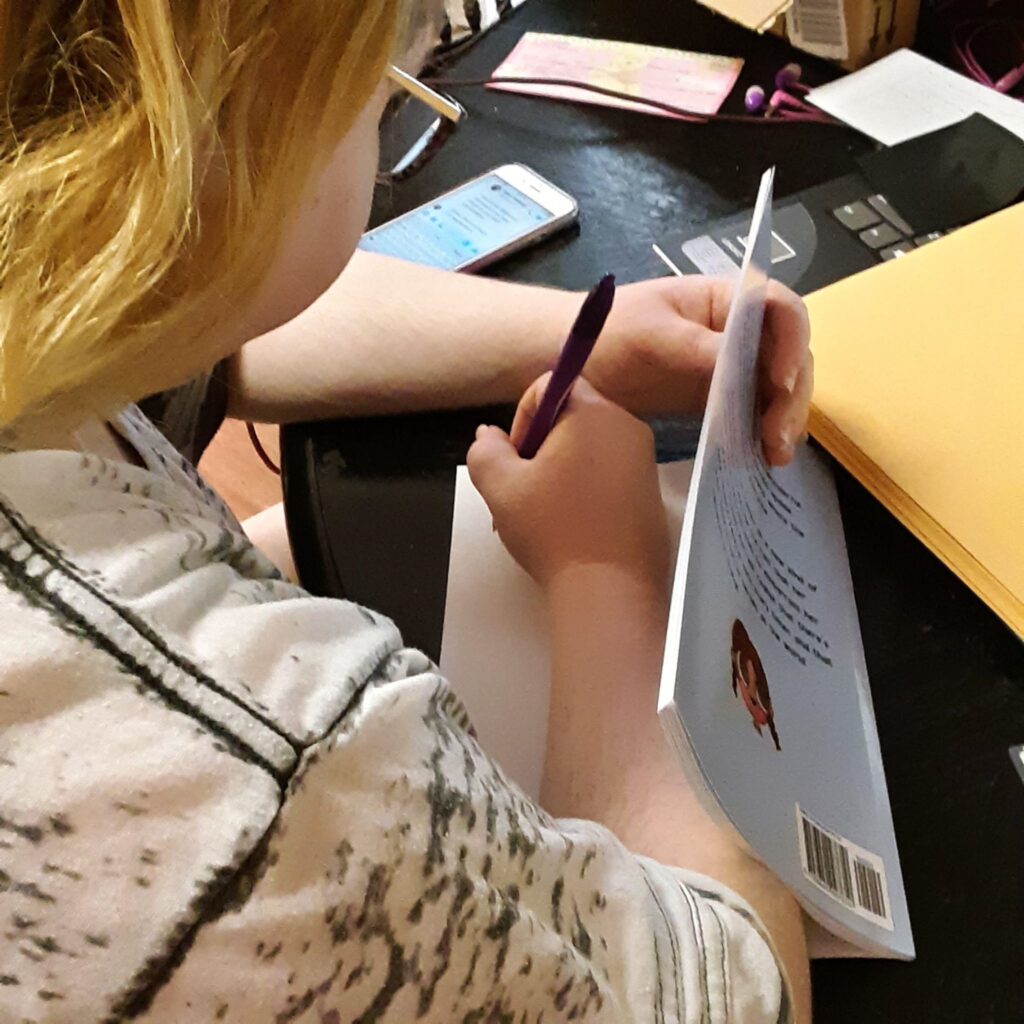 The book was illustrated by Krigsman's friend and co-worker, Ashlynn Marie Lilly. The two hoped to create a story with whimsical illustrations that would feature characters from diverse backgrounds, inspired by Krigsman's blended family. The oldest of six children, Krigsman has five siblings who were adopted through foster care, and she has had 19 foster siblings in total.
"Ashlynn brought the story to life through beautiful illustrations and ensured that characters of different races were showcased throughout the pages," said Krigsman. "I'm often inspired by my family and it's always been a passion of mine to help children in any way I can. I think this book makes something that is very overwhelming easier to understand and manage."