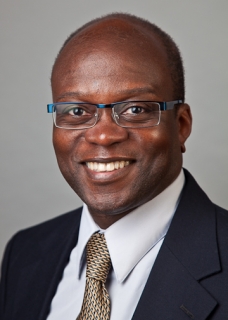 Director of Athletics, Wellness & Recreation Stuart Robinson has announced that he is leaving SUNY New Paltz after a 28-year tenure to take a position as assistant vice president and director of athletics, intramurals and recreation at New York University, effective Aug. 3.
"Stuart has left a tremendous legacy of success through winning seasons and numerous championships for our athletics teams, growth in our athletic, recreation and wellness programs, and the impressive accomplishments of our student athletes," said President Donald P. Christian. "I admire and respect the high standards and expectations for both athletic and academic achievement he has established for players and coaches. Stuart has been an engaged leader on campus, in the community, and among his peers in the SUNY Athletic Conference (SUNYAC) and NCAA. I thank him for all he has contributed to SUNY New Paltz, and wish him every success in his new role."
"I've had the pleasure of working with Stuart during the past few years, and in that time he has been generous with his experience and knowledge," said Stephanie Blaisdell, vice president for student affairs. "He has worked tirelessly and with innovation, and has served as a wonderful community member within and beyond the College. He leaves a winning legacy in every sense of the word."
Robinson became the College's ninth director of athletics in 2001. He came to New Paltz as a part-time soccer coach in 1992, spent three years as an assistant director of athletics from 1994-1997, and served as the associate director of athletics from 1997-2000, when he was named interim director of athletics before assuming his current role. He also spent one year as special assistant to then-President Alice Chandler in 1995.
Robinson also served as head coach for the Hawks' men's soccer team for 15 years, gaining SUNYAC Coach of the Year honors in 1996 and 2004. Throughout his time as the bench director, he coached five National Soccer Coaches Association of America (NSCAA) All-Region honorees and 24 All-SUNYAC players, including the 2003 SUNYAC Player of the Year.
The Hawks have enjoyed unprecedented success during Robinson's tenure as director, capturing 22 conference titles, including 20 SUNYAC Championships, two team national championships in men's volleyball and two individual national championships in swimming.
Robinson additionally oversaw the construction of the 57,000-square-foot Athletic & Wellness Center; the installation of a quarter-mile outdoor track and turf fields; the renovation of the tennis courts and Loren Campbell Memorial Baseball Field; and the relocation of the Mary Gray Deane Softball Field.
He also started a student-athlete leadership academy, established a student-athlete code of conduct, developed an academic monitoring program, partnered with the Ross Initiative in Sports for Equality (RISE), to promote inclusivity within our athletic programs, and initiated Athletes Together, a program focusing on student-athlete metal health awareness. He enhanced the wellness & recreation program and created an outdoor pursuits program.
Robinson has remained active within both the NCAA and the SUNYAC. He was a member of the NCAA Division III Championships Committee and the NCAA Division III Committee on Infractions. At the SUNYAC level, he has served as Chair of the Scheduling Committee and on the Finance Committee and the Constitution Committee. Robinson served as the SUNYAC president during the 2007-08 academic year and as Governing Body Chair from 2015-17. From 1999-2003, he served as a member of the NCAA Soccer Rules Committee. Robinson served as a member of the Student-Athlete Reinstatement Committee from 2003-07, and chaired the committee from 2005-07. He also has spoken at the NCAA Division III New AD Orientation Program every year since 2017.
He has coached soccer and basketball at New Paltz High School for many years, leading the boys' soccer program to a Section IX title in 2012, and the boys' basketball program to three consecutive Section IX titles in 2018, 2019 and 2020. He was named Basketball Coaches of New York Section IX Class A Coach of the Year during all three years.
Matt Giufre will serve as interim athletics director effective Aug. 1. He will be advised and supported by Associate Director Brian Williams and Assistant Director Danielle Strauchler. Giufre has served as the head coach for the women's volleyball team at SUNY New Paltz for the past 18 years. Under his stewardship, the Hawks have cemented themselves as one of the top teams in the region and have become perennial contenders in the SUNY Athletic Conference. He owns three SUNYAC titles to his credit (2009, 2014 and 2018) and has guided New Paltz to six NCAA Division III Tournament appearances, including a regional title in 2008. He has also garnered the respect of his peers, as he earned SUNYAC Coach of the Year recognition in 2004, 2006, 2009, 2014 and 2018. Giufre is a 1998 graduate of SUNY Cortland and earned a bachelor's degree in physical education. He also earned his master's degree in health education from Cortland in 2002.
The College will seek to have a permanent athletic director in place next summer.