The Benjamin Center for Public Policy Initiatives at SUNY New Paltz is pleased to welcome Jen Metzger, member of the New York State Senate representing District 42, to a virtual event on Wednesday, May 27, 2020.
UPDATE: This event has been rescheduled for Wednesday, June 3, 2020, at 2 p.m.
Senator Metzger will be interviewed by KT Tobin, director of the Benjamin Center, via Webex.
The focus of this public conversation will be on Senator Metzger's first term in the state senate and her priorities going forward as she represents and serves constituents in her four-county, 2,400-square-mile district. We expect a full and frank discussion and will include time for questions from the audience via chat. Participants are invited to email questions in advance at benjamincenter@newpaltz.edu.
All members of the public are invited to join this online conversation. Please use this link and enter password NYSenator to join the program. Download the Webex application in advance at webex.com.
For more information, visit The Benjamin Center online or contact benjamincenter@newpaltz.edu.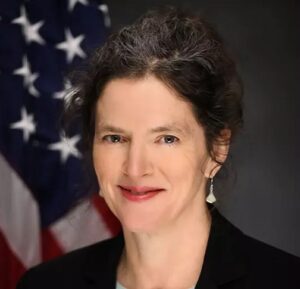 About New York State Senator Metzger
Senator Jen Metzger was elected in 2018 to represent the 42nd District, which includes all of Sullivan County and parts of Orange, Ulster and Delaware Counties. Prior to her election, Metzger served for more than a decade in local government in Rosendale, New York, and co-founded and directed Citizens for Local Power, a non-profit organization dedicated to helping communities in the Mid-Hudson Valley shift to a locally based clean energy economy.
In Albany, Senator Metzger serves as chair of the Senate Agriculture Committee and brings a much-needed, local-level perspective to the challenges faced by rural communities. Twenty-one of her bills were signed into law in 2019, all with broad bipartisan support. Senator Metzger's legislative priorities include: deepening links between agriculture and the environment; extending rural broadband and cell service coverage and creating new service quality standards for telecommunications companies; working to lower property taxes; finding more equitable ways to fund our schools; strengthening efforts to combat the opioid epidemic; and banning corporate donations to political candidates to make government more accountable to the electorate.
Senator Metzger holds a Ph.D. in political science with a specialization in environmental politics and policy.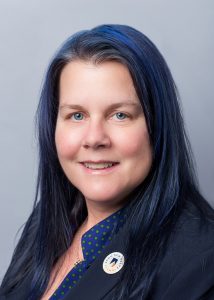 About KT Tobin
KT Tobin is director of the Benjamin Center for Public Policy Initiatives at SUNY New Paltz, where she is responsible for designing, managing and producing projects focused on regional issues and concerns. She is a 1992 graduate of SUNY New Paltz (Sociology), holds an M.S. in Social Research from CUNY Hunter and a Ph.D. in Sociology from SUNY Albany. She is an affiliated lecturer in Sociology and teaches courses including Introduction to Sociology, Social Inequality in the United States, Research Methods, and Women in Politics.
Later this year, SUNY Press will publish "Suffrage and Its Limits: the New York Story," which will include Tobin's chapter, "Women in Local Political Office in New York State." Tobin is currently the Deputy Mayor of the Village of New Paltz and is a former New Paltz School Board vice president.
About The Benjamin Center
The Benjamin Center for Public Policy Initiatives at SUNY New Paltz (formerly CRREO) was established in 2007 to further engage the College with communities, governments, not-for-profits and businesses across our region.
The Center conducts and publicizes research on regional topics; creates and directs select institutes focusing on specific areas of regional interest; connects and partners with local governments, not-for-profits and businesses to initiate reforms and advocate for best practices; contracts to assess the performance of public and not-for-profit agencies and programs; and works to foster intergovernmental collaboration and community engagement.
For more information on The Benjamin Center and its regional initiatives, visit www.newpaltz.edu/benjamincenter.