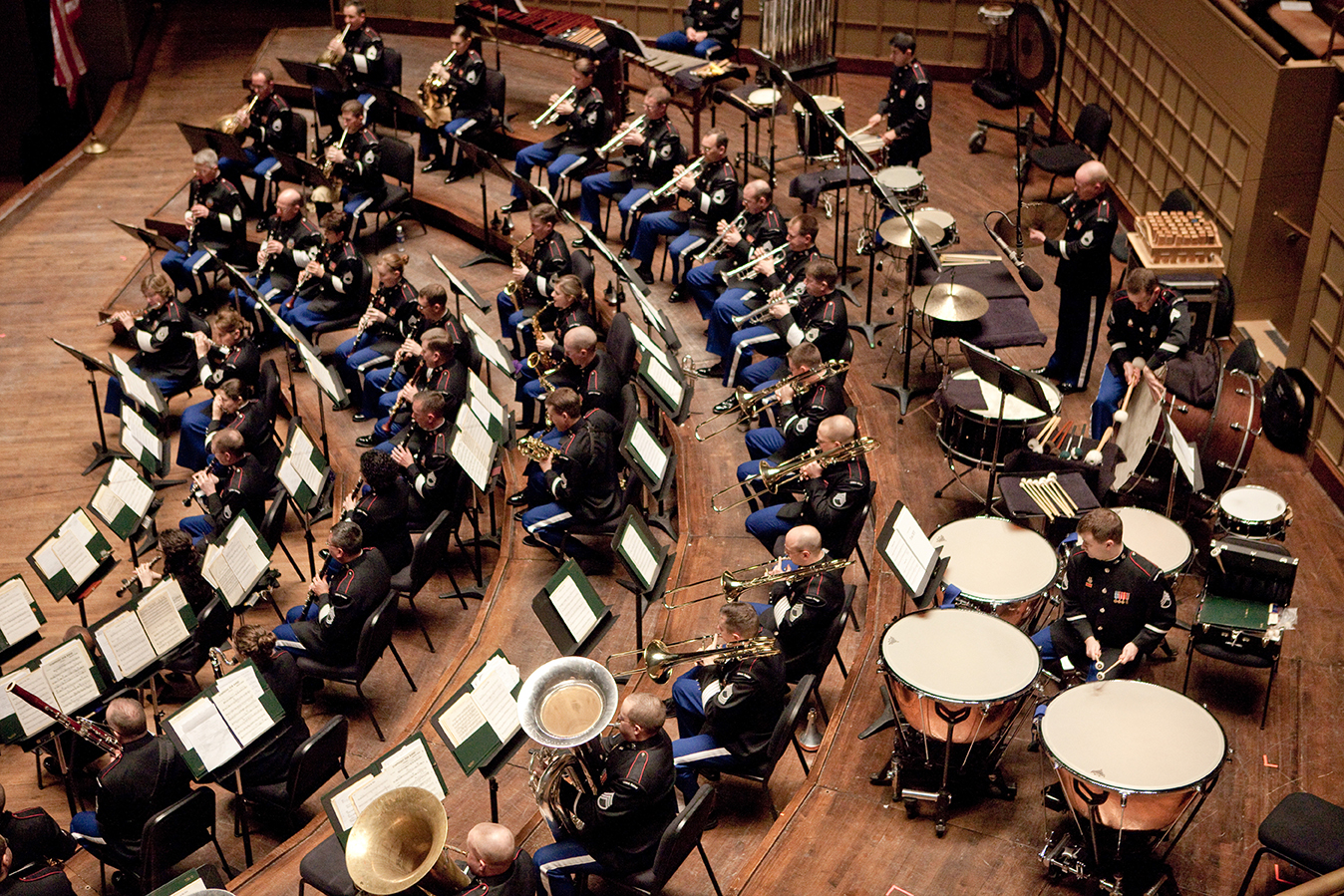 The Department of Music at SUNY New Paltz is pleased to share its spring 2020 Concert Series lineup, featuring performances by student and faculty musicians, and special guest appearances by visiting artists.
This semester's schedule promises more than 15 dynamic concerts in genres ranging from classical and jazz to contemporary experimental and world music.
The spring 2020 Concert Series kicks off Sunday, Feb. 2, with "Viola Visions," featuring Assistant Professor Christiana Fortune-Reader and pianist Yalin Chi performing works by 20th century composers Rebecca Clarke, Paul Hindemith, Tōru Takemitsu and György Ligeti.
On Saturday, March 28, New Paltz welcomes the West Point Concert Band to campus for a special, free performance by the Army's oldest active duty music ensemble. Founded on the historic grounds of the United States Military Academy in 1817, the band has evolved into one of the most capable and versatile professional performing groups in the world. Its mission is unique: To provide world-class music to train, educate and inspire the Corps of Cadets, and to serve as ambassadors of the United States Military Academy and the Army to local, national and international communities.
One of the newest members of the Department of Music faculty, Phyllis Chen is a critically acclaimed composer, keyboardist and creative force, whom the New York Times describes as "spellbinding." She'll present a recent composition, "Roots of Interior," on Tuesday, April 7, alongside special guest and MacArthur Genius Fellow Claire Chase on flute and heartbeat.
Additional highlights include:
The Concert Choir and College-Community Chorale joining forces on Haydn's masterpieces "Lord Nelson Mass" and "Te Deum for the Empress" on Tuesday, April 21;
A performance of Camille Saint-Saëns' "The Carnival of the Animals" and Prokofiev's "Lieutenant Kijé Suite" by the College-Youth Symphony on Sunday, May 3;
"Musicians of Tomorrow," a three-day celebration at the end of the 2019-20 academic year, offers community members an opportunity to discover new directions in music and cheer on music majors as they perform the pieces they've mastered throughout the semester.
Tickets to Concert Series events are available one hour prior to each performance in the venue lobby. Prices are $8 for the general public, $6 for seniors (62+) and Faculty/Staff, and $3 for student.
The West Point Concert Band and "Musicians of Tomorrow" performances on March 28 and May 6-8, respectively, are free of charge.
View the full spring 2020 Concert Series schedule at https://www.newpaltz.edu/music/concertseries.html.
If you have accessibility questions or require accommodations to fully participate in these events, please contact Russ Thompson at thompsor@newpaltz.edu at least two weeks prior to the event(s) you plan to attend.
Visit the Department of Music website for more info about music programs at SUNY New Paltz.