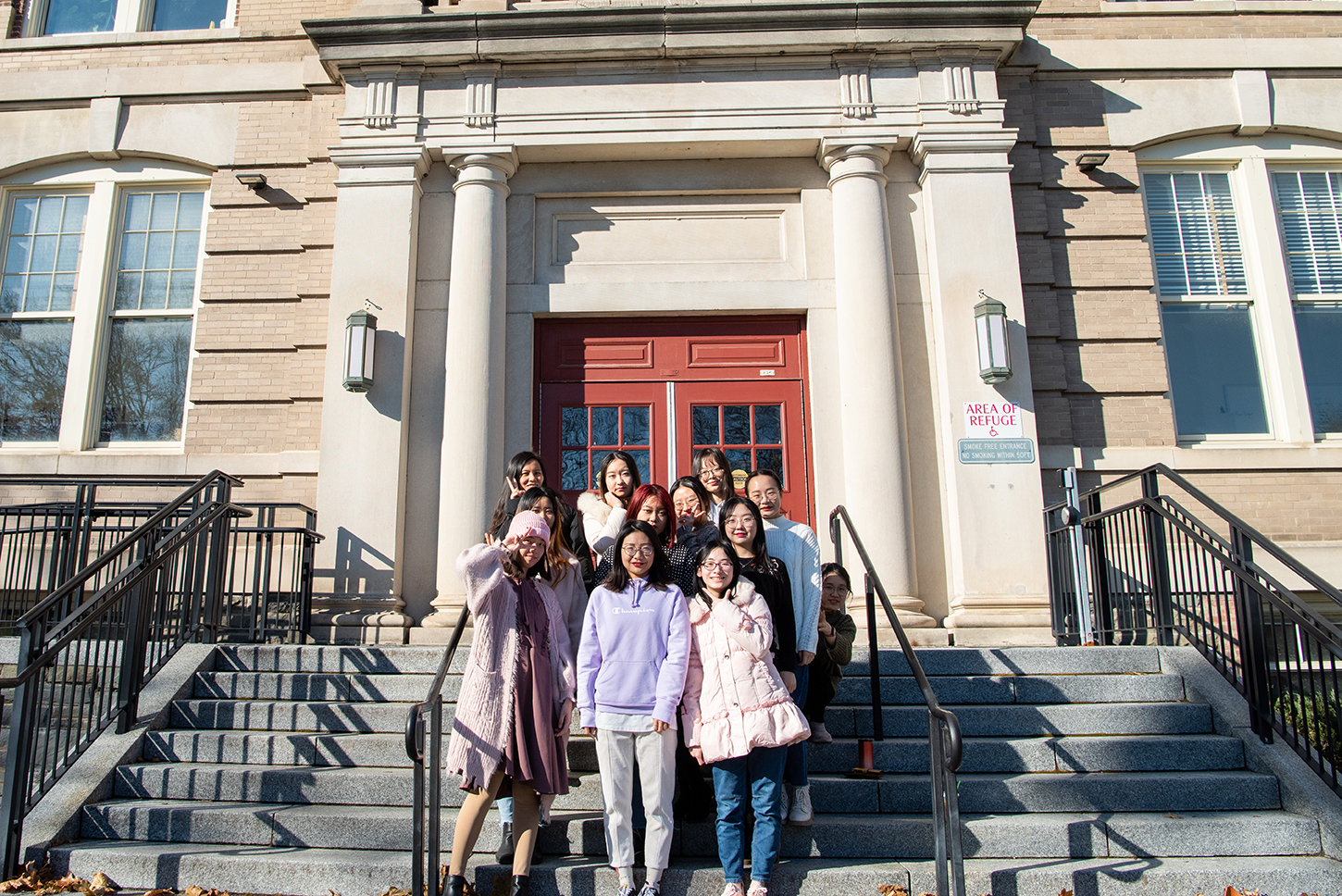 One of the unexpected perks of studying abroad is that some of the most profound discoveries take place outside the classroom, where travelers can learn about other cultures and about themselves.
"I chose this program to broaden my horizons and experience a diverse studying environment," said Zhangjie Gan, "but the biggest thing I've learned is independence."
Gan is a member of the first-ever cohort of students who came to SUNY New Paltz from the largest city in the world, Chongqing, China, through a new Dual Diploma program that allows future teachers to earn degrees from both the State University of New York (SUNY) and Chongqing University of Education (CQUE).
Their international experience has been years in the making. Initial conversations between New Paltz and Chinese officials began in 2014, in response to a growing demand for bilingual educators in major cities like Chongqing.
"There's an emphasis in China on training young students to learn English from a young age, and on creating educational opportunities in the West," said Kathleen Geher, the College's director of international dual diploma programs.
The new partnership with CQUE is uniquely focused on cultural and educational exchange. Students, faculty and administrators at both institutions have been traveling back and forth between New Paltz and Chongqing for years.
Among those who have made the trip are Sarah Elia, Jacki and Terry Murray, Lindsay Russo and other faculty from the College's Haggerty English Language Program. They have spent many recent semesters providing students in China with bilingual instruction to prepare them for their time in the United States.
"I've been an educator for 50 years, and this experience was the highlight of my entire career," said Jacki Murray.
Faculty from Chongqing have returned the favor. Lamei Luo, associate professor at Chongqing University of Education, is one of a number of Chinese research scholars who have visited the College in recent years.
"This program is very beneficial for the teachers and students at both universities," Luo said. "New Paltz is a great place to do comparative education. I can easily discuss ideas and ask questions with American professors and teachers here because we already know each other so well."
This first cohort of 13 students enrolled at Chongqing University of Education in 2016, and made the voyage to New Paltz in early 2019. They entered into a support structure carefully designed to combine professional experiences and personal development opportunities.
"We want to encourage Chinese students not only to come to New Paltz, but to get involved on campus," Geher said. "We have peer mentors, conversation partners, a community ambassador program and opportunities to observe at our Children's Center on campus. We set it up this way to help immerse them in American culture so that they have a full experience during their time on our campus."
As 2019 winds to a close, the students from Chongqing are preparing to say farewell to New Paltz. Many will remain in the United States awhile longer to continue honing their skills as student teachers.
When they eventually return to China, they'll do so as the first ambassadors of what has the potential to be a long and mutually beneficial collaboration between institutions a world apart.
"I never doubted my choice of this program," Gan said. "I have studied at New Paltz for almost one year, and made a lot of friends here. This experience has become one of my most precious memories, and I hope that more people will learn about this program and learn about China through it."
Visit the Center for International Programs at SUNY New Paltz to learn more about opportunities for international students, and the School of Education for info about programs for future teachers.