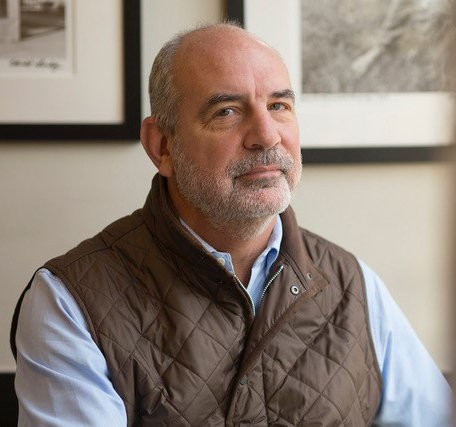 SUNY New Paltz welcomes Daniel Leader, founder and CEO of Bread Alone Bakery and a member of the SUNY New Paltz Foundation Board of Directors, to campus for an intimate discussion of his process, his practice and his new book, "Living Bread: Tradition and Innovation in Artisan Bread Making."
This conversation and book signing event is presented by New Paltz's School of Business on Wednesday, Oct. 2, at 3 p.m. in Science Hall room 181. It is free and open to the public.
Leader's talk presents an ideal opportunity for students, especially School of Business students in the Food Marketing and Entrepreneurship tracks, to hear the story of an artisan who built a successful retail business from the ground up.
Renowned the world over as a master bread baker, Leader opened the original Bread Alone Bakery in Boiceville, New York, in 1983. His business has grown to include popular cafés in Woodstock, Rhinebeck and Kingston, and a large-scale baking operation that supplies to retail stores from New York City all the way up the Hudson River.
His new book, "Living Bread," is a modern guide that pays tribute to traditional ways; a fascinating look into how artisan bread baking has evolved over thousands of years, and how it continues to change.
The book draws on Leader's boundless curiosity and extensive research to tell the stories of some of the most innovative people working in bread today. It also contains more than 60 recipes, complete with expert advice and simple secrets to help novice and seasoned bakers alike achieve exceptional results.
All are welcome to this conversation and book signing with Daniel Leader. Register to attend this free event using this link, or contact the School of Business for more information.
If you have accessibility questions or require accommodations to fully participate in this event, please contact the event organizer Lori Nutting at nuttingl@newpaltz.edu at least two weeks prior to the event.
"Living Bread," out Oct 15, 2019, is co-written by Lauren Chattman and published by Avery, an imprint of Penguin Random House.