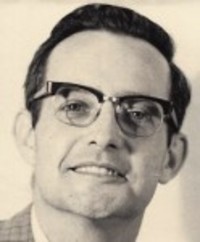 It is with sadness that the College announces the passing of F. Russell Abrams on Jan. 9, 2019, at the age of 86.
Abrams was a SUNY New Paltz professor who taught courses in education, media and communications from 1963 until his retirement in 1996.
Abrams was born on Dec. 23, 1932 in Queens, New York. He served in the United States Army Security Agency during the Korean War, and went on to receive a degree in industrial arts from Oswego State University and a doctorate in education from the University at Albany.
Abrams held the title of associate professor at SUNY New Paltz until 1993, and worked as a part-time adjunct lecturer until 1996. Over the course of his career he served as a moderator for student teachers and spent many summers teaching at the Fishkill Correctional Facility.
Abrams was a master woodworker and a lover of photography. Upon retirement, he and his wife Evelyn moved to Port Richey, Florida, and spent time traveling the world.
He is survived by Evelyn, his sons John and Russell and their families, and a sister, Sarah McHugh, of Warwick, New York.
Plans for a memorial service will be announced in the spring, and will include burial in Woodlawn Cemetery in Bronx, New York. Funeral arrangements are under the care of White, Venuto & Morrill Funeral and Cremation Service in Newburgh.
In lieu of flowers, the family requests that donations be made in Russell's memory to the Alzheimer's Association Hudson Valley Chapter in Poughkeepsie, New York.