The State University of New York has announced the recipients of the 2017-18 Chancellor's Awards for Excellence, presented annually to employees who demonstrate exceptional dedication to students' education and superior professional achievement.
"One of my themes for SUNY is individualized education, meaning the work we do to help our students navigate the programs and opportunities within our 64 campuses," said SUNY Chancellor Kristina M. Johnson. "Our faculty and staff educate, inspire, and support our students to pursue their passions; they are the driving force on campus. Those we honor today are leading this effort through their commitment to their craft and their dedication to our students, and I am proud to celebrate and honor this year's recipients."
Five SUNY New Paltz academic and professional faculty members and one Classified Staff member were honored with SUNY Chancellor's Awards this year. They will receive a medallion and certificate at the College's first fall faculty meeting and classified staff gathering, as well as a permanent stipend.
This year's awardees are:
---
Antonio Bonilla (Excellence in Professional Service)
As director of the Educational Opportunity Program (EOP) at SUNY New Paltz, Tony Bonilla has been a tireless champion for students who are frequently the first members of their family to access higher education. He oversees the admission process for the more than 4,000 hopeful applicants to each fall's freshman class, and an advising infrastructure that serves the hundreds of EOP students who enroll at the College.
Under Bonilla's leadership, the New Paltz EOP has been the recipient of the Noel-Levitz Retention Excellence Award and the Institute of International Education Andrew Heiskell Award.
In addition to his work with and advocacy for EOP students, Bonilla is a proud alumnus of SUNY New Paltz and the Men's Volleyball team, which he served as Assistant Coach during a 2016 NCAA Division III National Championship run (the first national championship in New Paltz history).
---
Susan Boyer (Excellence in Classified Service)
Susan Boyer began her career at SUNY New Paltz in 1981 as a temporary typist, and earned a series of promotions over the subsequent years, leading to her current title of Secretary 1, serving Facilities Operations.
Boyer's supervisor praises her as a valued team player who is competent, considerate and efficient, with an easygoing demeanor that helps her positively represent the department in interactions with students and colleagues. She has a reputation for exceptional organizational skills, attention to detail, and fastidiousness when coordinating and following up on campus operations projects.
Around campus, Boyer is also known as a regular volunteer at major events like Commencement and clean-up day, and a friendly ambassador of New Paltz campus community and culture.
---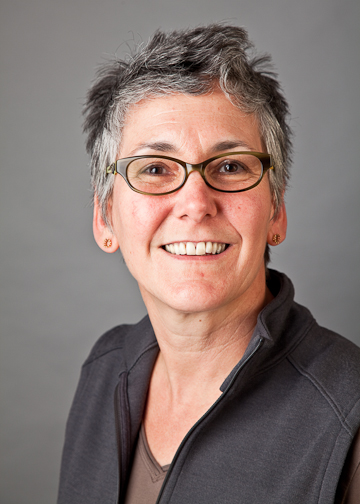 Myra Mimlitsch-Gray (Excellence in Scholarship and Creative Activities)
Professor Mimlitsch-Gray directs the nationally ranked and internationally recognized Metal Program in the Department of Art at SUNY New Paltz, and has been a prolific and dedicated faculty artist of the course of 24 years with the College. Her record of exhibitions during this time includes more than 100 invited group and solo exhibitions at venues all around the world, including a major 2016 exhibition of recent work, "In/Animate," at the Samuel Dorsky Museum of Art.
Mimlitsch-Gray has been widely recognized for her work as a creator and artist. In 2016 she was awarded the American Craft Council's Masters Award and inducted into its College of Fellows, and she is a recipient of a National Endowment for the Arts Individual Artist Fellowship.
Her nomination letter lauds her commitment to working with New Paltz students as well, noting that she "is a model to her students of the tenacity and rigor required to sustain a creative career that spans decades," and that she "remains a key mentor to her students far beyond graduation."
---
Ş. İlgü Özler (Excellence in Faculty Service)
Professor Özler joined the Department of Political Science & International Relations in 2005, and in the years since she has proven dedicated to the work of expanding international opportunities for students and community members.
She early assumed responsibility for the College's 6-credit United Nations Semester course, and in 2013 she expanded this offering to serve as the foundation for the new SUNY Global Engagement Program. As Director of that program, Özler facilitates full-semester experiences in New York City, where students engage in globally oriented internships, weekly visits to the United Nations, and a research colloquium and research project on topics in international relations. Alumni of the Global Engagement Program have parlayed these experiences into rewarding careers working to inform and move a range of international policy debates.
Aside from her stewardship of the GEP, Özler teaches courses at all levels of the undergraduate curriculum, served as the chair of the College's Applied Learning Task Force, frequently represented her department at events and conferences around the world, and helped launch Mid-Hudson chapters of the World Affairs Council, UN-USA and Amnesty International.
---
Jay Palen (Excellence in Professional Service)
Palen is has been a member of the Telecommunications staff since 2001 and is currently the unit's director, a huge oversight role that covers all aspects of the College's communications infrastructure, ranging from physical cabling and coordination with carriers, to construction projects and campus safety technology including electronic door locks and surveillance cameras.
During his tenure at New Paltz, Palen has been an advocate for updating, clarifying and strengthening standards and best practices in telecom services. His efforts have resulted in a more consistent user experience and significant fiscal savings each year, and also helped the campus confront emergency situations, such as the six-foot-deep flood HAB flood caused by Hurricane Irene, with endurance and agility.
Beyond his service to the College community, Jay Palen has volunteered as a Red Cross first responder to natural disasters, including most recently as a shelter manager in Florida in the wake of Hurricane Irma.
---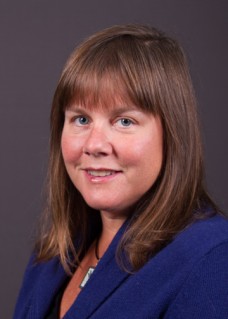 kt Tobin (Excellence in Professional Service)
In her role as Associate Director of the Benjamin Center for Public Policy Initiatives, kt Tobin has provided invaluable leadership on the Center's many ongoing research projects, supporting the professional development of New Paltz students, and enhancing the College's outreach and relationships with a range of regional stakeholders.
Since joining the Benjamin Center in 2008, Tobin has served as principal investigator for successful projects supported by more than one million dollars in external grant funding, collaborating with faculty and student research interns to impact policy discourses on subjects including education, sustainability and the history of women's suffrage.
Tobin has also served SUNY New Paltz beyond the demands of her position. She recently conducted a faculty-staff survey for the Office of Communication & Marketing to assess the impact of internal communication efforts, was a lead author of the College's Sustainability Plan, and has been consistently involved in faculty governance, contributing ideas and helping inform colleagues throughout the transition to a reformed faculty senate model.