SUNY New Paltz congratulates faculty and staff on their notable awards, honors and publications.
Do you have news to share with your friends and colleagues? Please use this form to tell us about your accomplishments and be included in a future faculty/staff news round-up!
---
GERALD BENJAMIN (Benjamin Center) has received a $6,524 grant from the Rockefeller Institute of Government for a project titled "Review of County-Wide Shared Services Plan."
---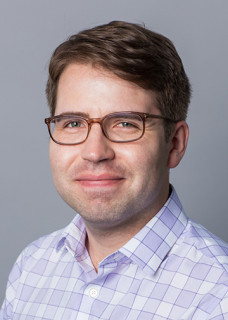 STEPHEN DIDOMENICO (Communication) is a co-author of "At the Intersection of Epistemics and Action: Responding with I Know," which was published in Volume 50.3 of the journal Research on Language and Social Interaction.
The article reports the findings of a conversation analytic study examining 'I know' as a communicative practice for enacting a range of social actions and knowledge-dependent stances in ordinary conversation. Learn more via this link.
---
DAVID ELSTEIN (Philosophy) is the author of "Confucian Business Ethics: Problems and Challenges," an essay that appears in the recently-published collection, "Wealth, Commerce & Philosophy: Foundational Thinkers and Business Ethics." See below entry for Eugene Heath for more information.
---
HOWIE GOOD (Digital Media & Journalism) was nominated for Black Ink Press's 2018 Best Small Fiction Award for his piece, "Snap Krackle Pop."
Good was nominated by One Sentence Poems for a 2018 Pushcart Prize for his piece, "En Plein Air."
And, he was nominated by The Airgonaut for a 2018 Best Small Fictions prize for his piece, "Violent Dreams Can Be a Warning Sign."
---
KIERSTEN GREENE (Teaching and Learning) was named a 2017 ISTE Making It Happen Award recipient at the annual New York State Association for Computers and Teachers in Education (NYSCATE) conference. The award honors outstanding educators and leaders who demonstrate extraordinary commitment, leadership, courage and persistence in improving digital learning opportunities for students.
NYSCATE is the New York State affiliate for the International Society for Technology in Education (ISTE), the leading education technology professional organization. Learn more online.
---
EUGENE HEATH (Philosophy) is the co-editor of "Wealth, Commerce & Philosophy: Foundational Thinkers and Business Ethics," published this year by the University of Chicago Press. The book collects 20 original essays on subjects spanning western, Chinese and medieval Islamic philosophy, and how significant thinkers within these schools relate to the ethics of commerce and the foundations of markets.
Heath authored one essay for the volume, titled "As Free for Acorns as for Honesty: Mandevillean Maxims for the Ethics of Commerce."
Learn more about this publication at the website of the University of Chicago Press.
---
MINGHUI MA (Business) joined Michaël Dewally and Jian Huang in publishing "Marketing Strategy after Meeting Wall Street: The Role of Information Asymmetry" in the fall 2017 issue of the Journal of Financial Research.
The authors examine the ways in which a company's marketing strategy can affect perceptions and impact pricing at the Initial Public Offering.
Learn more about the article here.
---
JARED NELSON (Engineering) discussed his work at the Hudson Valley Advanced Manufacturing Center in a Chemical & Engineering News article, "3-D Printing: A Tool for Production."
The piece considers the 3D printing's emergence as a standard practice in a variety of manufacturing processes, and how this can impact production costs.
---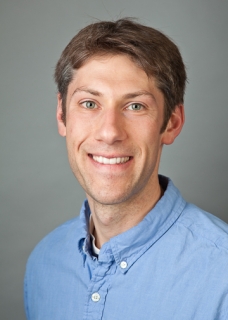 DAVID RICHARDSON (Biology) is a co-author of a new paper titled "Using large data sets for open-ended inquiry in undergraduate science classrooms," which was published in the peer-reviewed journal BioScience.
This paper details Project EDDIE (Environmental Data-Drive Inquiry and Exploration), designed to get large and complex data sets into undergraduate classrooms to provide students with valuable data-analysis skills.
The collaborators developed a series of free modules that can be adapted or adopted in a range of courses, class sizes, and institutions.
Access the article online for more information.
---
CHIH-YANG TSAI (Business) authored "The impact of cost structure on supply chain cash flow risk," which was published in the International Journal of Production Research, Vol. 55, No. 22.
Read the abstract and learn more about the journal via this link.
---
MICHAEL VIEGA (Music Therapy) attended "Re-Volte" at the ArtEZ Conservatorium in Enschede, Netherlands, a week-long series of arts-based research and education focusing on revolution and the arts.
Viega served as a keynote presenter and workshop leader, and also performed his song cycle, "Rising from the Ashes," a live remix of songs created in music therapy by adolescents who identify with Hip Hop Culture and have experienced extreme adversity.
Viega also gave multiple presentations at the American Music Therapy Association's 2017 Conference, which was held from Nov. 16-19 in St. Louis, Mo.
---
EVE WALTERMAURER (Benjamin Center) received a $35,500 grant from Westchester Institute of Human Development to support a Social Return of Investment Study and an Economic Impact Study.
Waltermaurer also received a $10,000 grant from Council on Addition Prevention and Education (CAPE) to support a Youth Development Survey.
---
REVA WOLF (Art History) presented a paper titled "The Interconnections of Satire and Censorship in Goya's Prints and Drawings," at the Early Modern Satire: Themes, Re-Evaluations, and Practices conference, held in November 2017 at the University of Gothenburg, Sweden.