The Samuel Dorsky Museum of Art at SUNY New Paltz is pleased to invite community members to a public reception on Saturday, Feb. 10, from 5 – 7 p.m., to celebrate the opening of three new exhibitions:
Also this spring, the museum will re-open "The Dorsky Collects: Selections from the Permanent Collection," a continuing exhibition of historical and contemporary art, and present "Barbara Morgan: Photographs," featuring works drawn from The Dorsky's permanent collection.
Together, these exhibitions promise visitors unparalleled exposure to historical undercurrents and modern trends in regional, national and international art.
---
"Abstract Minded: Works by Six Contemporary African Artists"
Curated by Osi Audu
Jan. 24 – April 15, 2018
Alice and Horace Chandler Gallery and North Gallery
Website: https://www.newpaltz.edu/museum/exhibitions/abstractminded/AbstractMinded
The artists in "Abstract Minded: Works by Six Contemporary African Artists," all born and/or raised in countries in Africa, produce work thematically or conceptually connected to the continent by using abstraction as a way of engaging in a broader conversation about art. Abstraction is as indigenous to African visual culture as it is to other parts of the world. The exploration of purely formal elements is not only readily evidenced in the rich traditions of textile design and other decorative practices from the continent, but is also present in the stylization of much figurative work from Africa. In our increasingly global existence the world becomes less and less exotic, and is experienced more as a sphere of commonalities of being, dreams, fears and as­pirations. This exhibition is not simply about looking for the African in African art, it is also about looking at what some African artists are doing today, in order to get a fuller sense of the current state of contemporary African art. Participating artists include: Osi Audu, Nicholas Hlobo, Serge Alain Nitegeka, Odili Donald Odita, Nnenna Okore, and Elias Sim.
---
"Steven Holl: Making Architecture"
Curated by Nina Stritzler-Levine
Exhibition design by Steven Holl and SMHFoundation
Feb. 10 – July 15, 2018
Website: https://www.newpaltz.edu/museum/exhibitions/stevenholl/StevenHoll
The Dorsky Museum's Hudson Valley Masters series continues in February 2018 with "Steven Holl: Making Architecture," an exhibition examining the work of one of the world's foremost architects. Over the course of his career, Steven Holl has realized numerous commissions, from private houses to major urban projects. Despite the demands of a highly successful office, he has managed to maintain the integrity and quality of his work by resisting corporatization. His practice reveals an inextricable link between his art and architecture. Holl draws with watercolors every day, a solitary and hermetic practice from which each of his projects emerges. He also develops conceptual ideas in sculpture. "Steven Holl: Making Architecture" reveals Holl's intricate and distinctive process through approximately 100 models and related sketches and other studies created for nine recent projects, among them the Arts Building at Franklin and Marshall College in Pennsylvania; The Kennedy Center Expansion in Washington, D.C.; the Museum of Fine Arts in Houston, Texas; and Maggie's Cancer Care Center in London, U.K.
---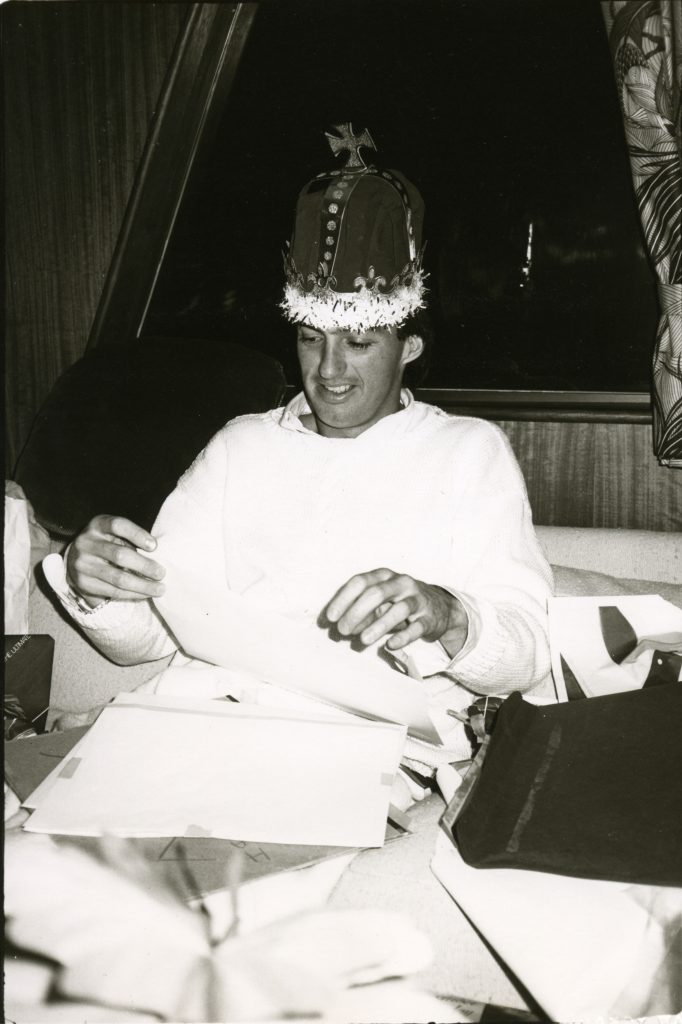 "Marking Time: Andy Warhol's Vision of Celebrations, Commemorations, and Anniversaries"
Curated by Reva Wolf
Feb. 10 – July 15, 2018
Sara Bedrick Gallery
Website: https://www.newpaltz.edu/museum/exhibitions/markingtime/MarkingTime
Andy Warhol was highly attuned to our social practice of using celebrations to mark anniversaries – whether of births, deaths or centennials, and whether of people, places or things. "Marking Time" is the first exhibition to explore Warhol's insights into the social and personal significances of such time markers. Among the works included in the exhibition are prints occasioned by the centennial of the Brooklyn Bridge and the five-year anniversary of Kennedy's assassination, Polaroid photographs recording holiday motifs and feminist milestones, black and white photographs of birthday celebrations, and a work in plastic marking the 10-year anniversary of the fabled Leo Castelli Gallery.
"Marking Time" is part of "Warhol x 5," a series of exhibitions in 2018 organized by five university art museums in the region. Drawing upon each other's collections, each museum focuses on a different theme, and all feature works donated by the Andy Warhol Foundation for the Visual Arts.
---
Information about exhibition-related programs and other museum education and outreach programs can be found on the museum's website at http://www.newpaltz.edu/museum/programs/public_programs.html.
"Steven Holl: Making Architecture" and "Marking Time" are accompanied by richly illustrated catalogues presenting new scholarship and biographical information, distributed by SUNY Press and available for purchase in the museum and online at www.sunypress.edu.
Funding for The Dorsky's exhibitions and programs is provided by the Friends of the Samuel Dorsky Museum of Art and SUNY New Paltz. Additional support for spring 2018 exhibitions has been provided by the Dorsky Museum Contemporary Art Program Fund. "Abstract Minded" is supported in part by Floyd Lattin and Ward Mintz, and "Marking Time" by the Howard Greenberg Family Endowment.
ABOUT THE DORSKY MUSEUM
Through its collections, exhibitions, and public programs, the Samuel Dorsky Museum of Art, located at SUNY New Paltz, supports and enriches the academic programs at the College, presents a broad range of world art for study and enjoyment, and serves as a center for Hudson Valley arts and culture. The museum is gaining wide recognition as the premier public showplace for exhibition, education, and cultural scholarship about the Hudson Valley region's art and artists from yesterday and today. With more than 9,000 square feet of exhibition space distributed over six galleries, The Dorsky Museum is one of the largest museums within the SUNY system. The Dorsky was officially dedicated on Oct. 20, 2001. Since then it has presented over one hundred exhibitions, including commissions, collection-based projects, and in-depth studies of contemporary artists including Robert Morris, Alice Neel, Judy Pfaff, Carolee Schneemann and Ushio Shinohara.
Museum Hours:
Wednesday – Sunday, 11 a.m. – 5 p.m.
Closed Mondays, Tuesdays, Holidays and Intersessions
For more information about The Dorsky Museum, visit http://www.newpaltz.edu/dorskymuseum or call (845) 257-3844.