SUNY New Paltz congratulates faculty and staff on their notable awards, honors and publications.
Do you have news to share with your friends and colleagues? Please use this link to submit news about your accomplishments and be included in a future faculty/staff news round-up!
---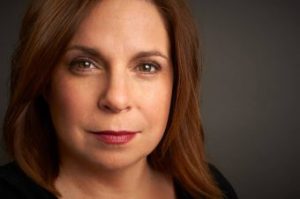 KELLY ELLENWOOD (Music) is one of two recipients this year of the Dutchess County Executive's special citation award. The award recognizes her primarily for her work as the president of the Board of Directors of BeaconArts, a nonprofit organization dedicated to promoting art, culture and community in Beacon, N.Y.
Learn more about Ellenwood's award and work with BeaconArts via this link.
---
GLENN GEHER (Psychology) was interviewed on the nationally-syndicated radio program "The Matt Townsend Show," where he spoke about his research relating to evolution and happiness.
Geher's segment can be heard in its entirety at BYURadio.org.
---
HOWARD GOOD (Digital Media & Journalism) has published a new poetry chapbook, titled Hitchhiking Through the Apocalypse, through Grey Book Press.
From publisher Scott Sweeney's blurb: "The world of Howie's poems is at once tragic and humorous and surreal, wrapped in a dissection of consumerism, pop culture, and the very fabric of our society."
---
MAUREEN MORROW (Biology) has received a $5,000 grant from SUNY University at Buffalo for a pilot site project for the National Science Foundation Widening Implementation & Demonstration of Evidence-Based Reforms (WIDER) program.
---
AMY NITZA (Institute for Disaster Mental Health) has received a $49,723 grant from the New York State Office of Victim Services to convene a "Victim Assistance Boot Camp."
---
ANCA RADULESCU (Mathematics) has received a $42,000 grant from the Simons Foundation for her project, "Dynamic networks and applications to modeling brain function."
---
Ş. İLGÜ ÖZLER (Political Science & International Relations) has been elected to serve as a member of the Board of Directors of Amnesty International USA for a three year term. Amnesty International USA has more than a million members and activists in all 50 states, who are part of a larger global movement of 7 million people in 150 countries. The organization is democratically governed by its membership, which means that members vote on key policy issues and elect the Board of Directors. The elected Board of Directors develops a clear vision for the organization through policies that set goals and priorities. Ozler also served as an alternate delegate representing Amnesty USA to Amnesty's International Council Meeting 2017.  As an alternate delegate, since February she assisted and lead membership consultations on several human rights related issues ranging from elections and democracy to climate change.
---
DAVID RICHARDSON (Biology) has received a $10,000 grant from Cornell University for a research project examining the variability in water quality and the effect of climate change and teleconnections on lake thermal structure in the Sky Lakes of Shawangunk Ridge.
---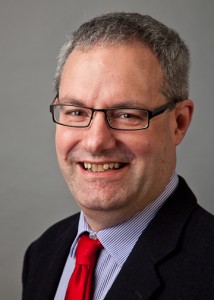 L.H. ROPER (History) has published "Advancing Empire: English Interests and Overseas Expansion, 1613-1688" (Cambridge University Press, 2017). The book explores the origins and early development of English overseas expansion, with a focus on the networks of aristocrats, merchants, and colonial-imperialists who worked to control the transport and production of exotic commodities, such as tobacco and sugar, as well as the labor required to produce them.
Roper has also been awarded the 2017 Clague and Carol Van Slyke Article Prize of the New Netherland Institute. Each year a panel of distinguished scholars names the best published article relating to the Dutch colonial experience in the Atlantic world, and awards the Van Slyke Prize to its author. Roper is recognized for his article, "The Fall of New Netherland and Seventeenth-Century Anglo-American Imperial Formation, 1654-1676," which appeared in the December 2014 edition of The New England Quarterly (Vol. 87 No. 4).
---
EVE WALTERMAURER (Benjamin Center / Sociology) has received a $15,000 grant from the Center for Regional Healthcare Innovation, LLC (Westchester Medical Center) for her project, "WMCHealth Performing Provider System Workforce Training & Academic Program Assessment and Action Plan."
Waltermaurer has also received a $8,500 grant from Family Services, Inc., for a project titled "Family Partnership Center Economic Impact Study."