Registration has opened for the 2017 Hudson Valley Writing Project (HVWP) summer camps, a series of programs designed to provide creative inspiration to children and teens and introduce them to the rich history and iconic sites of our region.
While many of the programs are held here on the SUNY New Paltz campus, HVWP has new and longstanding partnerships with museums and historical sites to offer five special camps at some of the region's most remarkable places: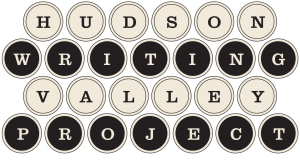 "We are extremely proud of our teachers who devote time in the summer to lead our programs; when teachers love writing, love children, and love learning, good things happen," said Tom Meyer, a founding director of the HVWP. "I'm especially excited about our place-based programs, which allow young writers to spend an entire week exploring these local sites. Our programs give kids chance to go deeper, to write about these places, to really get to know and care about them, and to develop a sense of stewardship."
Programs offered on the New Paltz campus link writing with art and drama for younger students, give choice and freedom to teen writers, and provide practical support for writers working on their college essays.
To learn more about Hudson Valley Writing Project camps and to register, please follow this link.
About the Hudson Valley Writing Project
The Hudson Valley Writing Project at SUNY New Paltz, founded in 2001, is dedicated to improving the teaching of writing and promoting literacy development in all disciplines and at all levels of education, preschool through college. HVWP teachers help students become successful writers, learners and participants in their communities. For more information, visit www.newpaltz.edu/hvwp.