The Division of Student Affairs will welcome a panel of alumni back to SUNY New Paltz to speak about the development and early years of the Black Student Union (BSU), one of the oldest student groups at the College today.
The event will be held on Thursday, Feb. 23 from 6:00 – 7:30 p.m. in the Student Union, room 100N. It is free and open to all community members.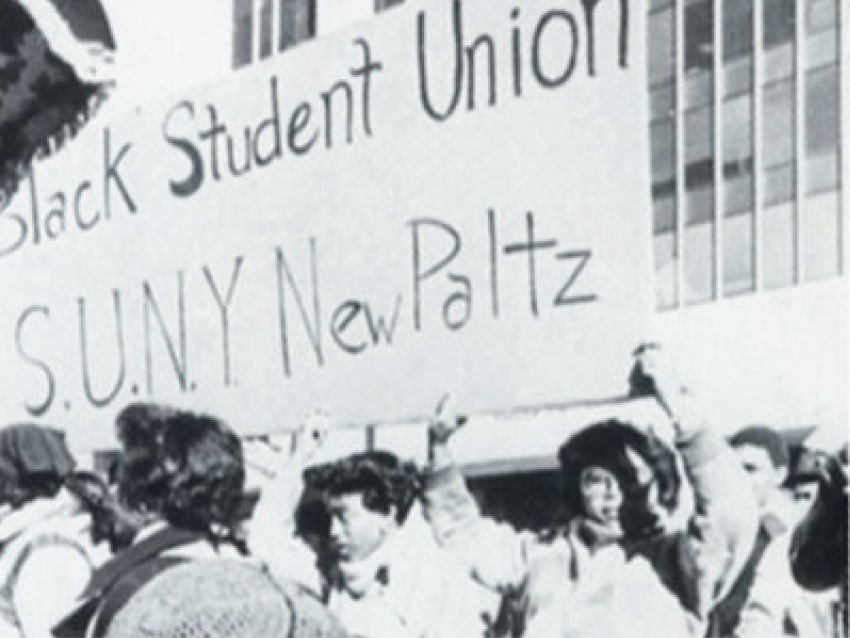 The BSU was created in the late 1960s to help foster a sense of community among all New Paltz students of the African Diaspora. For nearly five decades, student members of the have worked to make sure the BSU serves as a resource promoting intellectual, political, cultural and social growth for all students at the College.
"The Black Student Union development has been a positive symbol of progress and sustained campus engagement for more than 40 years, and its future at SUNY New Paltz will continue to provide students of color with a voice and presence that echoes well into the future of the College," said interim Vice President for Student Affairs W. Wayne Brumfield.
Planning for this event began at the fall 2016 Outstanding Graduate ceremony, when interim Vice President Brumfield met and spoke with alumni (and parents of an Outstanding Graduate) who were involved in the BSU's formation.
"It was my contention that these former students who were engaged in the formation of the Black Student Union should have the opportunity to tell the story from their perspective," Brumfield said. "I hope this panel discussion will give our students a bird's eye view of the campus culture of the 1960s, and the struggles and challenges black students faced while building a student organization to help provide shared experiences for students of color at SUNY New Paltz."