The Educational Opportunity Program (EOP) at SUNY New Paltz hosted its 14th annual Chi Alpha Epsilon (XAE) National Honor Society Induction Ceremony on May 5.
The event officially recognized 65 new XAE members who had been admitted to the College through opportunity programs and who have maintained grade-point averages above 3.0 for at least two consecutive semesters, and 32 standing members who received membership upgrades by maintaining GPAs of 3.5 or higher since their initial induction.
"The remarkable academic performance we celebrate here today is a true testament to the fact that EOP works," said Antonio Bonilla, EOP director. "In inducting these students, we honor them as well as the collaborative effort of faculty, family members, peers and professional staff who help make their success possible. I applaud all of you for your diligence and your wonderful achievements."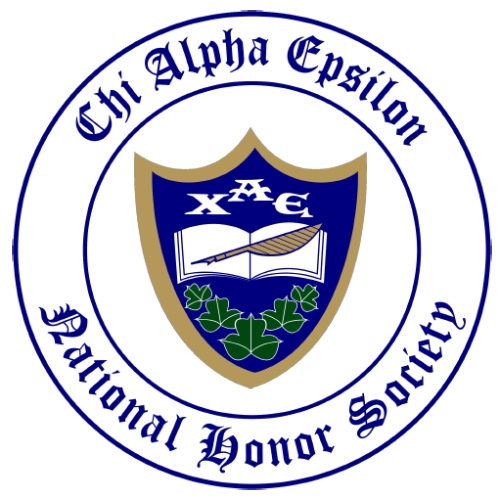 The XAE also conferred honorary inductions upon two individuals who, in different ways, exemplify the strengths of EOP at New Paltz and the value of the service it provides to students: EOP Advisor Clare Kelly-Barra, who works one-on-one with dozens of students and plays an instrumental role in the College's award-winning efforts to provide EOP students with opportunities to study abroad, and EOP alumnus Harry K. Bonsu '90 (Political Science), a senior vice president at Independence Care System, who provided this year's Keynote remarks.
"To the new members of the Chi Alpha Epsilon honor society, I want to say that we have something in common: in one form or another, we were all given an opportunity to overcome a struggle, whether financial, academic, social or cultural," Bonsu said. "Your induction today says something about who you are, your potential and your fortitude, and on behalf of all those in attendance today, I salute you."
---
2016 Chi Alpha Epsilon (XAE) Beta Omicron Chapter Inductees:
Rami Abouemira; Unique Airall; Jordan Almonte; Kendall Anderson;
Melyssa Arguello; Jesscia Augustine; Fousseni Baba; Madanny Baez;
Cristal Batista; Aumma Begum; Harry K. Bonsu (Honorary Inductee);
Jacklyn Borja; Armanis Brown; Robyn Camacho; Melissa Camacho-Molano;
Ramon Capellan; Geliza Castro; Jabari Dash; Jarrelle Dixon; Daniel Francisco;
Marilyn Garcia; Christine Garmendiz; Mishelle Gonzalez Perez; Nana Gyawu;
Julissa Hernandez; Geraldine Humbert; Hydia Hunter; Khaddija Jobe;
Adiaratou Kaba; Cherifatou Kabore; Clare Kelly-Barra (Honorary Inductee);
Sabikun Khan; Mattathia Komla; Scarlet Lantigua; Jing Lin; Estefany Lopez;
Kaitlin Lopez; Jeremy Luna; Jefiny Marte; Mickandres Matias;
Shanel Montreuil; Ana Morel; Jessica Murphy; Jeffrey Owusu;
Yesenia Pazmino; Ayaris Perez; Delilah Perez; Rou Hong Piao;
Paula Piedrahita; Pedro Pincay; Xiomelis Ramirez; Pamela Reyes;
Anthony Rivera; Kaina Rivera; Cesar Rodriguez; Luisana Roman;
Daniela Rua; Analis Salcedo Perez; Alexis Shea; Tenzin Sherpa;
Moesha Smith; Luisanna Sosa; Toni Starks; Leidy Suero; Keuris Torres;
Ana Valdez; Travone Williams
---
2016 Chi Alpha Epsilon (XAE) Beta Omicron Chapter Upgrade Achievers:
Diamond (4.00 GPA): 
Jenisse Bouret; Aileen Gonzalez; Kimberly Velazquez
Emerald (3.75 – 3.99 GPA):
Jacqueline Aguilar; Kimberly Aguilar; Rabih Ahmed; Luisa Cruz;
Nearlyse Dandas; Stephanie Fernandez; Beverlie Fleurinay; Jessica Gomez;
Samuel Jimenez; Kerry Kamrudin; Raquell Kissi; Indira Larancuente;
Rosalina Lopez; Valentina Mogollon; Devorah Price; Angela Pujols;
Adiana Rivera; Gina Rondon; Akeem Samuels; Tommy Truong
Ruby (3.5 – 3.74 GPA):
Michael Caro; Victoria Espinosa; Alexandria Griffiths; Desique Harrison;
Kylie Layne; Tusha Ramnarine; Claiane Rojas; Kimberly Roman; Ashley Salgado
---
About Chi Alpha Epsilon
XAE was formed in 1989 as a national honor society recognizing the academic achievements of students admitted to colleges and universities through opportunity programs. The society has grown to include more than 125 chapters in the years since.
New Paltz chartered the Beta Omicron Chapter of the XAE and inducted its first 72 members in 2003. It bears the distinction of having inducted the largest number of students for a chartering induction.
More information about Chi Alpha Epsilon and the Educational Opportunity Program at SUNY New Paltz is available online.