If you are a student planning to graduate in December 2021, there's a quick and easy step you can take TODAY to make sure you get your degree on time.
All graduating students must complete a degree application in order to be reviewed for degree conferral. July 1 is the deadline to apply for December 2021 degree conferral.
The application takes less than one minute to complete. You can find it at my.newpaltz.edu > Students > Graduation > Degree Application.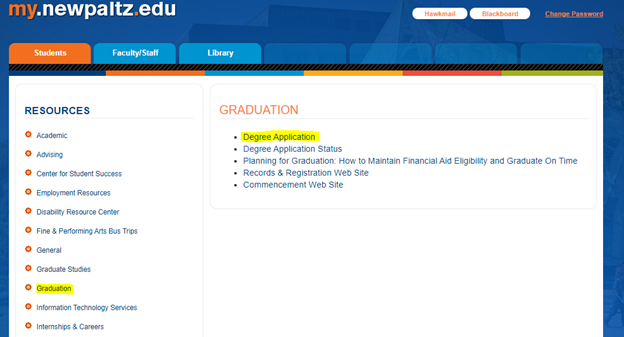 Have questions about applying for your degree? The Office of Records & Registration has put together a few FAQs to help you find answers.
You can also check out the Records & Registration website for more information about graduation, transcripts, progress report changes and more, or contact us at 845-257-3100 or recreg@newpaltz.edu with your questions. We are happy to respond to your inquiries during our business hours, Monday-Friday, from 8 a.m. – 4 p.m.