During the Summer of 2021, three College of Liberal Arts & Sciences faculty-student research teams completed Summer Undergraduate Research Experience (SURE) projects. SURE grants, given by the Research, Scholarship, and Creative Activities (RSCA) office, provide funding for supplies, participant payments and various project expenses, as well as a stipend to both the student and the faculty mentor. Each team concluded their research with a student-created presentation.
Editor's note:  This article was revised on November 17, 2021 to reflect that Joann Deiudicibus developed and proposed the idea for the training website for SWW tutors.
Designing Online Writing Tutor Training Modules for ENG SWW
Rachel Rigolino, instructor of English and coordinator of the Supplemental Writing Workshop composition program, and Nicola Wilson Clasby, lecturer of English and coordinator of the composition program, worked together with students Lauren Mulvey '22 (Journalism/Digital Media Production), and Steph Fogler '22 (Adolescent Education with a concentration in English) to create a self-service training program for graduate student teaching assistants serving as tutors in support of the "Writing & Rhetoric" Supplemental Writing Workshop (SWW). The SWW serves students who are educationally underprepared or for whom English is not their first language and who require additional support while taking the "Writing & Rhetoric" course.
The SWW program embeds tutors in each class, which affords an additional layer of support to students. These tutors-in-training already have experience with teaching and an understanding of pedagogy but require additional training to take on the role of tutor. Tutoring requires specific skills that differ from those for writing or teaching. Once trained, SWW tutors join the "Writing & Rhetoric" classrooms to provide immediate support to students. Use of the training website is currently in pilot status for Fall 2021, providing affordable and sustainable training for two graduate student tutors that support the SWW.
The project was inspired by Joann Deiudicibus, composition program assistant and instructor of English, who originally developed and proposed the idea for a training website. Deiudicibus also contributed to the SURE Project proposal. Idea generation at the beginning of the project included consideration of the needs of the graduate students who would undergo the tutor training. Resources included the College Reading & Learning Association Tutor Training Handbook, consultation with Jessica Delaney (the former Coordinator of the SUNY New Paltz Center for Student Success), the College of Liberal Arts & Sciences Dean's Office, the Summer Undergraduate Research Experience (SURE) grant program, instructors from the Supplemental Writing Workshop, and the Office of Communication and Marketing, among others. Troy Ellick, LMS Service Desk Analyst with the Office of Instructional Technology, provided the team with the technical assistance necessary to build a shell that provided the foundation for their training modules.
Mulvey previously trained as a College Reading & Learning Association (CRLA) certified tutor and sought to bring the interactivity of her CRLA training into their new training portal. Fogler brought her background in education and English to summarizing reference articles for ease of trainee access. Rigolino and Clasby built out the structure of each module and created a companion blog site. Challenges included working remotely via Webex, narrowing resources to include in the site, and prioritizing the most critical information in order to provide an easy-to-follow format.
The team's work culminated in the creation of a website on the SUNY New Paltz Hawksites platform. The training portal steps new tutors through a series of 10 multimodal modules which include articles, short videos, and podcasts. These sections contain information on a variety of subjects relevant to tutor training including tutoring ground rules, issues of diversity and overcoming obstacles. Each module concludes with a feature titled "Wrap Up," intended to quiz the trainee on the information covered in the module and to ensure proper application of the lessons learned in each unit. The training site also links to a blog site where faculty mentors Rigolino and Clasby expound upon the lesson and provide feedback in the comments section.
The initial pilot will run for one year and will train two graduate students per semester who will serve as embedded tutors in four course sections for the SWW program, after which Rigolino and Clasby hope to continue the training on a permanent basis with the possibility for expanding the number of tutors.
Fogler and Mulvey were awarded an additional grant from the Arethusa Sorority Alumnae Fund to extend work on the project into the current academic year which will allow for refinement of the site based upon current user feedback as well as general improvement of site navigation.
"Working on this project changed the way I thought about research. Turning it from something tedious into something very fulfilling. It helped me grow more confident in my research skills and learn new skills." said Fogler of the experience.
"In a time of chaos in the world, it has been enlightening and awe-inspiring to see the SUNY New Paltz community unite to help students strengthen their writing skills," Mulvey added.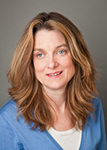 Fogler advised students interested in the SURE Research Program to take the opportunity to build better relationships with their professors and develop their skills and knowledge. "It's an experience I am going to take with me for the rest of my life and it taught me that if I put in the effort, I can create a website, I can do the research, I can work together with others to create something that can have a positive effect on the world around me," she said.
The team presented their project at various conferences, including the SUNY Council on Writing and The National Conference on Peer Tutoring in Writing, for which they have created a 75-minute presentation documenting the experience of the creation of the training portal.
Translation and Analysis of the Correspondence of the Count of Artois, Future KingCharles X of France, 1792-1804
Mary Christensen, associate professor of languages, literatures & cultures, was contacted in the Spring of 2021 by Roger Ross who, together with his partner Eric Bongartz, had come into possession of a collection of letters in a folio titled "Comte D' Artois / King Charles X of France / A Remarkable Series of Seventy-Five Autograph Letters To Comte De Vaudreuil / 1792 -1804." They were inherited from a collector friend and the two, having no knowledge of the collection's provenance or value, knew that it could be something special. Ross and Bongartz hoped that Christensen would be able to translate the letters for them and thus a research project was born for David Mano '22 (History) who has a minor in French. This opportunity proved a perfect match for Mano's academic areas of interests which center around the French Revolution. The goal of the research project was to transcribe and translate the letters into English before finally annotating with footnotes, a bibliography and an introduction as though the letters were being prepared for publication. Additional outside research included applying historical context to the content of the letters.
Mano was at first daunted by the enormity of the project but soon found his stride as he began translating from printed transcriptions of the letters that Christensen found included in a manuscript from 1890. This lucky find made deciphering the nineteenth century handwriting directly from the original letters unnecessary and sped up the work of translating considerably.
Mano appreciated the mixture of fun and education that the translation project offered. "It's like putting together a puzzle. One homonym could mean two totally different things," he said. Through consultation with Christensen, Mano would decipher these particulars. Mano routinely sent translations to Christensen, who pointed out relevant grammar and vocabulary lessons along the way. The result, a wonderfully succinct presentation, provides an overview of the history of this little-known king during the span of time between the French Revolution and his brief tenure as king.
Future projects for Mano include translation of the French Revolutionary Jean Paul Marat's romance novel. After graduation, Mano is interested in pursuing an immersive program in France teaching grade school and high school level English to French students before pursuing a PhD program in history.
Understanding the Effects of Top-Down Language Contact: Four Case Studies in Language Change
Oksana Laleko, associate professor of English and director of linguistics, and her student Kianu Schwerdtfeger '21 (Linguistics) worked together on the research project titled "Understanding the Effects of Top-Down Language Contact: Four Case Studies in Language Change."
Their project emerged out of their joint interests in language contact, the study of what happens when two languages come together. Laleko studies bilingualism and language contact at the level of intergenerational language transmission – the passing down from grandparents to parents to children of a language different than the primary language used. As a starting point for the project, the two identified four examples where a dominant language influenced a subordinate language and selected specific domains of language structure to monitor: lexicon, phonology, morphology and syntax.
Laleko marveled at the magic of this type of research, where detective work is intrinsic to the study of the language. "When you look at the outcomes of language contact you look at the existing texts and you look at the structures that occur. And you ask, 'How did language get from point A to point B? How did it change from having extensive ways of marking a particular grammatical relation, for example case, to having no case? What happens in between?' By looking at a result, you can gain insight into what must have happened during that historical period of close contact between speakers," she said.
Schwerdtfeger began the research project by looking at a few specific examples of language contact that are hierarchical where a prestige language is the primary language spoken and a second language exists beneath the primary in terms of dominance. His goal became to explore how the lower prestige language would be impacted by repeated contact with the higher prestige language. One example of this influence is the impact that the Norman conquest of England in the 11th century had on the English language. According to Schwerdtfeger, up to 40 percent of English vocabulary comes from French. Using this example as a model, he chose to add the impacts of low German on Estonian, Arabic on Persian, and Chinese on Vietnamese to his study.
Antithetical to how change often takes place within language contact, Schwerdtfeger explained that the impact of German on Estonian was less profound than anticipated. "Having been in contact with one another for about 300 years or so, I was expecting that there would be much more German vocabulary influencing Estonian. The influence of vocabulary was actually not that strong, but there was a lot of deep structural change." Schwerdtfeger then explored the historical context for an answer to the question of why and found that because Germans restricted Estonians from speaking the language, the contact between German and Estonia veered from the course of typical contact influence.
Laleko posited the famous linguistic question: What is a language? "A language is a dialect with an army and a navy. It tells you that it's all about the external socio-political things and not about what we call languages versus what we call dialects. That is an artificial distinction as far as linguistics is concerned. Linguistically, any dialect can be prestigious, any dialect can be at the top," she said.
Schwerdtfeger advised students interested in participating in a SURE research project to "be prepared, have a concise idea and follow a schedule." The eight-week time frame helped him to focus on the most important aspects of the research.
Schwerdtfeger will be participating in an independent study this semester focused on a Yupik branch of the greater Inuit language family, endemic to the Siberia. This research is an extension of his SURE research project, building on the same foundation while taking the work in a new direction by focusing on a single language. He has also begun to investigate graduate programs in order to pursue the study of documenting languages.
More on Summer Undergraduate Research Experience (SURE) grants
SURE grants are available to all full-time faculty and their undergraduate mentees, though due to the degree of difficulty involved in research completion, approvals are primarily awarded to advanced students in their third year or higher. Projects may be an extension of faculty research that incorporates the student mentee or a project of the student's creation that requires guidance and support from a faculty member. More information on eligibility and the application process is available on the Summer Grants webpage.