Congratulations to the College of Liberal Arts and Sciences faculty for their notable publications, presentations and honors.
Associate Professor Inge Anema (Communication Disorders) presented a poster together with graduate student Manuel Marte titled "Training Effects on Suprasegmental Features in Oral Reading of Non-Native English Speakers" at the International Symposium on Bilingualism 10.
---
Associate Professor Madeleine Arseneault (Philosophy) gave a presentation titled "Metaphor and Modal Knowledge" at the Canadian Philosophical Association meeting.
---
Assistant Professor César Barros (Languages, Literatures and Cultures) published the article "Declassifying the Archive: The Bombardment of La Moneda Palace and the Political Economy of the Image" in Technology, Literature, and Digital Culture in Latin America: Mediatized Sensibilities in a Globalized Era.
---
Assistant Professor Laurie Bonjo (Psychology) was elected to serve as the president-elect of the New York State Chapter of the Association for Lesbian, Gay, Bisexual and Transgender Issues in Counseling (ALGBTIC). Bonjo also wrote three entries (on infidelity, interviewing and transgender psychology) for the second edition of Psychology & Mental Health, as well as two entries (on externalizing behaviors and cultural issues in couples and families) for the SAGE Encyclopedia of Marriage, Family and Couples Counseling.
---
Lecturer Larry Carr (English) published the poems "what they talk about before their meds kick in" in The Medical Literary Messenger: An Artistic Voice for the Healing Arts, and "Saigon Cinnamon" and "Dom's TV and Appliances (1954)" in the periodical VietNow. Carr participated in the Samuel Dorsky Museum of Art's Reading Objects: Responses to the Museum's Collection installation, publishing the poem "bible notes God draft 1.0." Carr produced the plays The Wakeville Stories at The Davis Square Theatre and the Somerville Veterans' Memorial Cemetery and Vaudeville: A Play with Music at the Green Bay Community Theatre.
---
Assistant Professor Alexandra Cox (Sociology) published "Responsible Submission: The Racialized Consequences of Neoliberal Juvenile Justice Practices" in Social Justice.
---
Lecturer Paul Fenouillet (Languages, Literatures and Cultures/Latin American and Caribbean Studies) published the poems "Ponts brûlés," "Fatum," "Œil du cyclone," "En pure perte," "L'avenir de l'oubli," "Sous la gomme," "Halo d'écho," "Havre céleste," "Retour en avant," and "Ecce homo" in the 2015 poetry anthology De la Révolte à la Paix, and the poem "Liquidation d'inventaire" in the French literary review Filigranes.
---
Professor Glenn Geher (Psychology) published "The Ethologist's Corner" (with A. Shimkus) in the Human Ethology Bulletin, "I'm Glad that Darwin Didn't Crawl into a Hole: A Response to Meredith's 'A Journal of One's Own" in Evolutionary Behavioral Sciences, "Sexual and Emotional Aspects are Distinct Components of Infidelity and Unique Predictors of Anticipated Distress" (with D.J. Kruger, M.L. Fisher, C.J. Fitzgerald, J.R. Garcia and A.E. Guitar) in Evolutionary Psychological Science, "Playing Smart: the Mating Game and Mating Intelligence" (with H.M. Dillon, L.E. Adair, Z. Wang and P.H. Strouts) in Current Psychology, "Divorce Patterns and the Male-to-Female Mortality Ratio: Is Midlife Crisis the Death of Men?" (with L.L. Johnsen and A.E. Guitar) in EvoS Journal: The Journal of the Evolutionary Studies Consortium and "The Evolutionary Psychology of Small-Scale Versus Large-Scale Politics: Ancestral Conditions Did Not Include Large-Scale Politics" in the European Journal of Social Psychology.
---
Associate Professor Isidoro Janeiro (Languages, Literatures and Cultures) published "La extensión del tiempo agustiniano en La vida es sueño" in Tiempo e historia en el teatro del Siglo de Oro: Actas selectas del XVI Congreso Internacional and "El anhelo del olvido en la poesía de Francisco de Figueroa" in Confluencia. Revista Hispánica de Cultura y Literatura.
---
Assistant Professor Kristopher Jansma (English) was a Hemingway Fellow at the UCross Artists and Writers Colony in Wyoming this summer.  The French translation of his novel The Unchangeable Spots of Leopards (La Robe des Leopards) was also a finalist for a national prize, the Prix de L'Inapperçu.
---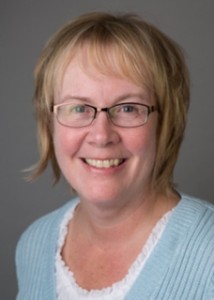 Associate Professor Nancy Johnson (English) published the collection of essays Impassioned Jurisprudence:  Law, Literature and Emotion, 1760-1848.
---
Associate Professor Mary Holland (English) published "The Work of Art after the Mechanical Age: Materiality, Narrative, and the Real in the Work of Steve Tomasula" in Steve Tomasula: The Art and Science of New Media Fiction.
---
Assistant Professor Oksana Laleko (English/Linguistics) published the article "Topic-Subject Asymmetry in Japanese and Korean: Heritage and L2 Speakers" (with M. Polinsky) in Harvard/MIT Working Papers in Linguistics. She also gave an invited talk "What is Difficult about Grammatical Gender? Comparing Heritage Speakers and Second Language Learners of Russian" and served as faculty at the Heritage Language Summer Research Institute at Harvard University. She also participated in the XIII International Congress on the Russian Language in Granada, Spain, where she gave a presentation on Russian as a heritage language in the U.S.
---
Assistant Professor Scott Le Vine (Geography) edited a special issue of Transportation on Shared-Mobility and published "Autonomous Cars: The Tension between Occupant-Experience and Intersection Capacity" in Transportation Research Part C: Emerging Technologies. Le Vine presented "Queue Discharge Characteristics of Automated Vehicles at Signalized Intersections with Defensive Driving Strategies" at the Automated Vehicles Symposium organized by the University of Michigan's Transportation Research Institute and "Automated Cars and Transportation Planning" at the quarterly meeting of the Policy Board of Albany's Capital District Transportation Council. He was also awarded a $40,000 grant by the UK's Department for Transport to study commuting trends.
---
Associate Professor Susan Lewis (History) spoke at the Women's Rights National Historical Park in Seneca Falls (site of the famous 1848 Seneca Falls Women's Rights Convention where their Declaration of Sentiments demanded the vote) on "ILU: I Love You," the story and love letters of two teenagers from the Bronx separated by World War II.  This talk was based on her ongoing research analyzing more than 700 letters (housed in the New York State Library) exchanged between Myra Strachner and Bernie Staller between 1941 and 1945. Lewis' presentation was offered in conjunction with an exhibit created by New Paltz graduate and former history major, National Park Service Ranger Shannon Butler entitled, "'Remember to be a Lady, Forget You are a Woman' – The WAVES of World War II." This exhibit looks at the women who played a major role in the United States Navy during WWII and how their place in history changed the future of women in the military.
---
Assistant Professor Sharina Maillo-Pozo (Languages, Literatures and Cultures/Latin American and Caribbean Studies) published the article "El merengue y la cultura dominicany york en Papi de Rita Indiana Hernández" in Global. Revista de la Fundación Global Democracia y Desarrollo. Maillo-Pozo gave the presentations "On Becoming Latina: A Dominican-American History of Identity, Race, and DNA Ancestry" at Northeastern Modern Languages Association, "From the Margins: Constructing Contemporary Dominican Identity through the Female and Queer" at Latin American Studies Association and "Josefina Báez's Apartarte-Casarte and Apariciones as Storytelling" as part of the panel "Telling Stories: Latin American and Caribbean Feminist Narratives in the Academy » at the Imagining America Conference. She was invited to present "Gender and Otherness: Queer Subjects in Contemporary Dominican Literature from the Island and its Diaspora in New York" at University of Houston (via Skype) and "Manhattan and Quisqueya: Dominican Literature and Culture" at Baruch College.
---
Professor Douglas C. Maynard (Psychology) co-authored (with Ishbel McWha-Hermann and Mary O'Neill Berry) the book Humanitarian Work Psychology and the Global Development Agenda.
---
Associate Professor Matthew Newcomb (English) published "From Tourist to Planner: Preparing for Affect in Henri Dunant's A Memory of Solferino" in Rhetoric Review.
---
Professor Brian Obach (Sociology) released Organic Struggle, a new publication from MIT Press that looks at the past, present and future of the push to develop and institutionalize the practices and principles of sustainable agriculture. Read more about Obach's book here.
---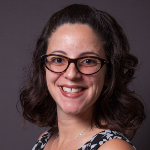 Assistant Professor Jessica Pabón (Women's, Gender and Sexuality Studies) presented "All-Grrl Jams: Transforming Precarious Belonging Through Collective Performance" at the Centre for Drama, Theatre, and Performance Studies at the University of Toronto. Pabón, alongside a small steering committee, also launched SUNY New Paltz's first LGBTQA+ Living Learning Community, Rivera House, under the theme of Healthy Living. Thus far, the 19 Rivera House students have participated in the New Paltz Ally Training, a Safe Sex Seminar, film screenings, community building game nights and a creative writing workshop. The group also attended the 3rd Annual SUNY Pride Conference at Oneonta in late October.
---
Assistant Professor Lisa A. Phillips (Digital Media and Journalism) published "The Blistering Break-Up," an in-depth article on romantic rejection, in the June 2015 issue of Psychology Today magazine. Phillips has also been named chair of the AEJMC (Association for Education in Journalism and Mass Communication) Organizing Committee for the International Association for Literary Journalism Studies. She organized three panels on the theme of "Confronting the 'I': Literary Journalism and the First Person" for the AEJMC annual conference in San Francisco, CA. She presented on classroom strategies for teaching first person reporting.
---
Instructor Rachel Rigolino (English) wrote the short story "Thomas Builds a Home," which was chosen as a finalist for the Tuscany Prize in short fiction. The Tuscany Prize is a literary prize that promotes writers of Catholic fiction.
---
Professor L.H. Roper co-authored with Jaap Jacobs (University of St Andrews, U.K.) "The Meeting of American, European, and Atlantic Worlds in the Seventeenth-Century Hudson Valley" in The Hudson River Valley Review.  This article was published at the invitation of the journal's editors as a synopsis of the "Roundtable: The Worlds of the Seventeenth-Century Hudson Valley" that took place at the 2014 Conference on New York State History at Marist College.
---
Assistant Professor Sarah Shuwairi (Psychology) presented the paper "Concept Formation in Young Children" at the bi-annual meeting of the Society for Research on Child Development in Philadelphia. Together with her New Paltz team of students, she also presented three posters at the annual meeting of the Association for Psychological Science in NYC ("Subjective Ratings of Complexity Facilitate Priming for Impossible Objects" with M. Benjamin and E. Heimbender, as well as "Concept Formation in Young Children: Categorization of Complex, Asymmetric and Impossible Figures" with S. O'Leary, and "Identification of Possible and Impossible Depicted Objects in Young Children" (with J. Planke).
---
Assistant Professor Annie Swafford (English) presented papers at two conferences: "'Songs of the Victorians': Preserving 'The Lost Chord' of Women's Music" at the Digital Diversity Conference in Canada, and "Sherlock Holmes in the 21st Century Digital Humanities Classroom" at the North American Victorian Studies Association's annual conference.  She also led a two-day digital humanities workshop at St. Thomas University in Minneapolis, Minnesota.  In October, she gave the plenary paper, "Teaching Literature Through Technology:  Sherlock Holmes and Digital Humanities," at the annual New York College English Association conference.
---
Associate Professor Michelle Woods (English) was an invited speaker at the "Translation in Transition" conference at Barnard College on May 1, speaking on "Archiving Agency (Milan Kundera): the Materiality of the Translation Biblio-System." Woods' article on market censorship in the translation of Václav Havel's plays, "Václav Havel a skrytá cenzura," was published in a large study on censorship and Czech literature from the 18th century on, the result of a project run by the Czech Institute of Literature. Woods also presented a conference paper at the "Transfiction III" conference at Concordia University, Montreal, entitled "Kafka Comics: visualized translations of Kafka's translator in R. Crumb's graphic novel, R.Crumb's Kafka."
---
Associate Professor Sarah Wyman (English) presented a "A Critique of Percival Everett's Truth-Telling Fictions in Word and Image: Percival Everett by Virgil Russell & There are No Names for Red" at the American Literature Association conference.
---