Designed to connect investors with entrepreneurs and business owners, the Hudson Valley Venture Hub at SUNY New Paltz bridges together the local business and campus communities.
This includes the annual Venture Fest, a conference for entrepreneurs, investors, services providers and educators, that also creates opportunities for New Paltz students to engage with the local business ecosystem. 
"Venture Fest isn't preparing students for the real world – it is the real world," said Eliza Edge, director of the Venture Hub. "Students can meet a business to intern or work for, meet a startup and become a co-founder – or perhaps get a meeting with an investor for their own startup."
This year's event included a "Shark Tank"-style program called PitchFest:  a contest for budding entrepreneurs to showcase their business models and seek investor support.
Eight startup companies offered a three-minute pitch for first- and second-place cash prizes to a panel of business experts serving as judges:
The crowd had their say, too. Attendees voted online for the third-place finisher, known as the People's Choice award winner, who also received a cash prize.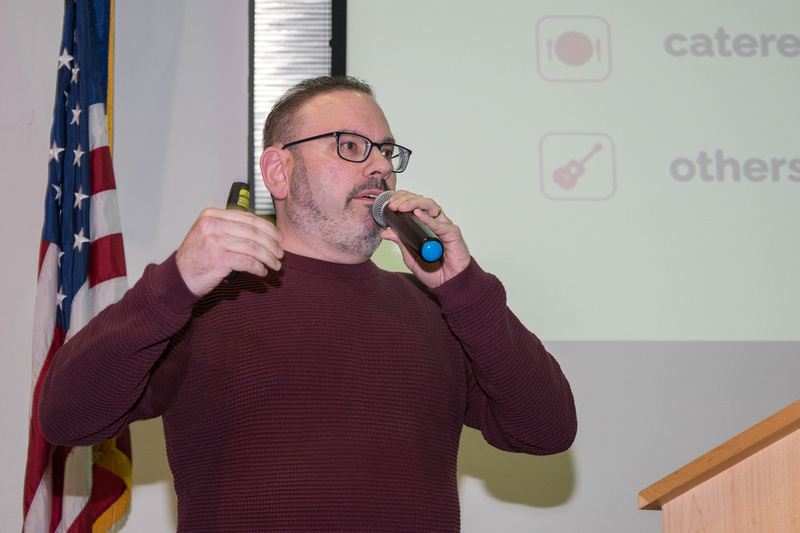 First prize went to online event management platform Cue.
"Cue is the next generation of event management," said founder Lou Paris in his winning pitch. "Whether you're a wedding DJ, photographer or caterer, you can find yourself with a lot of things to manage. Cue helps you achieve  cohesiveness in putting together a major event with everything you need on one platform."
Coming in second was media production company Hudsy, with the People's Choice going to Futur, a sustainability solutions company. 
Here's a list of the other innovative startups showcased at PitchFest:
A woman-led team of experts in data, design, software, and entrepreneurship who work to create profit and positive change for community-focused developers.  
Helps small businesses that are selling equipment to boost their profits through offering top-of-the-line customer service. 
Shows teams how to tackle problems the way entrepreneurs do – by launching new solutions, with the philosophy that to survive means to reinvent not from the "top" down, but throughout a dynamic and empowered community. 
While money sharing apps are all the rage for financial transactions, Engather provides a space for human transactions. Users can seek out people to pursue common interests with, share advice on any subject or offer a helping hand. 
A security and compliance automation platform that initiates and orchestrates an organization's security journey.  They inform and assist cybersecurity investment decision making processes to ensure that companies are getting the most risk reduction for each dollar spent and/or hour of labor invested.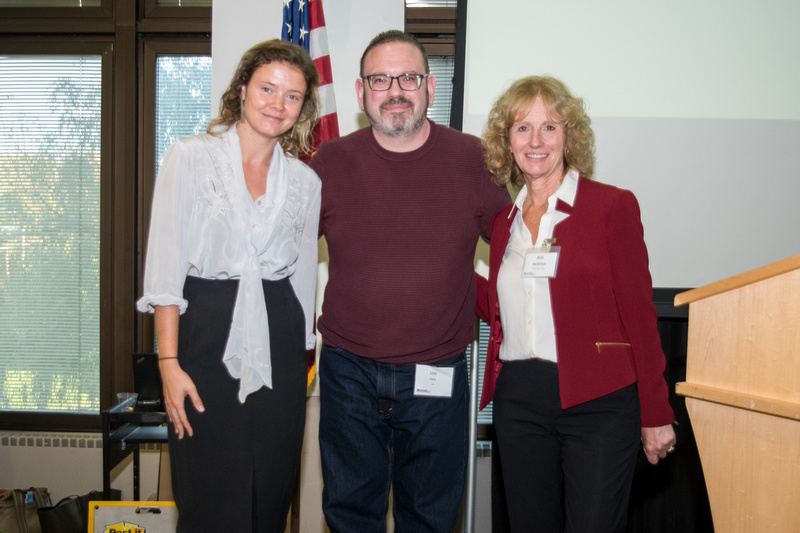 The Hudson Valley Venture Hub and the School of Business thanks the following for their support of the fall 2022 Venture Fest: Kenneth Pasternak '77 and the Pasternak Family Foundation, Hudson Valley Economic Development Corporation, David J. Dell, Upstate Capital, Accelerate HV, Ulster County Government, Community Capital New York, GSCEN and Schwartz Heslin Group, Inc. 
Looking to connect with investors and entrepreneurs in the Hudson Valley? Get in touch with the Venture Hub to get started.