The Office of Academic Advising and Center for Student Success are pleased to introduce the following new team members who will be joining the College to support students' academic success this year.
New Paltz students who are interested in learning more about advising resources available at the College should check out the Academic Advising Syllabus, which includes links to tools for success, important dates to know, and an outline of what students and advisors respectively should contribute to the advising relationship.
You can also find lots of useful resources, including your Progress Report and the Schedule of Classes, in our Advising Toolbox for Students.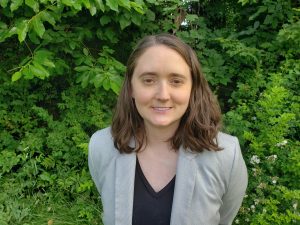 New Center for Student Success Coordinator: Kristen Fanfarelli
Kristen Fanfarelli comes to New Paltz with a Master of Arts in Counselor Education from the University of Central Florida.
As Center for Student Success Coordinator, Kristen will help lead and direct the College's peer-based academic support programs, from the Writers' Studio and Tutoring to Peer Advising and Online Advising.
Kristen says: "My favorite aspect of this work is partnering with student staff and helping them attain their professional goals!"
In her spare time, Kristen enjoys taking and teaching yoga classes, and spending time outdoors (especially in the summer!).
New Retention Coordinator: Chelsea Reid
Chelsea Reid comes to the College from SUNY Plattsburgh, where she earned her bachelor's in public relations and her master's in student affairs & higher education.
At New Paltz, she's serving in a lead support role with the Starfish student success platform, which helps students connect with faculty and advisors to get the academic help they need, when they need it.
Chelsea says: "I love seeing what Starfish does for SUNY New Paltz students. Starfish is all about connecting students to the campus – to their instructors, advisors and resources – so they can make the most out of their New Paltz experience!"
In her free time, Chelsea spends as much time as she can in the outdoors, hiking, fishing and four-wheeling. She also participates in community theater.
New Academic Advisor: Collin Cusack
Collin Cusack comes to SUNY New Paltz with a Master of Arts in Curriculum & Instruction degree from the College of St. Rose. He's originally from Newburgh, New York.
He will specialize in serving School of Education majors, helping them navigate the processes and requirements to earning certification and becoming a teacher in New York State.
Collin says: "The most fulfilling aspect of academic advising for me is watching my students grow and achieve their goals. I feel very lucky to be a part of my students' journey and to watch them go out into the world as educators."
In his free time, he enjoys kayaking, hiking, fishing, golfing, and DIY home projects.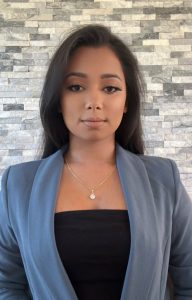 New Academic Advisor: Sabi Khan '18 '21g
Sabi Khan is a SUNY New Paltz alumna originally from The Bronx, New York. She earned her bachelor's degree in psychology and her Master of Science in Clinical Counseling.
Sabi says: "My advice for new students is to familiarize yourself with campus. As you explore, make sure to check out the buildings where your classes will be held so you don't get lost during the first week. Also, get involved with the New Paltz community! Currently we have 214 clubs and organizations on campus. You can be part of a club E-Board or simply attend their events for fun. You can learn more on our Engage platform."
In her free time, Sabi enjoys painting, DIY projects, listening for music, going for walks and developing new skills.
New Academic Advisor: Tiana Rodriguez '21
Tiana Rodriguez is a SUNY New Paltz alumna with a bachelor's degree in sociology, concentrating in human services. She is originally from Derby, Connecticut.
Tiana says: "Once as a student and now as a staff member, I will always love the small, unique communities that create the larger New Paltz campus community. Each one presents an opportunity to learn and grow holistically, to find your space and simultaneously step out of your comfort zone to grow personally and academically."
In her free time, Tiana likes watching movies and TV (she's a self-described "huge Marvel & DC fan") and journaling.
Visit the Office of Academic Advising and Center for Student Success websites for more information or to get in touch.