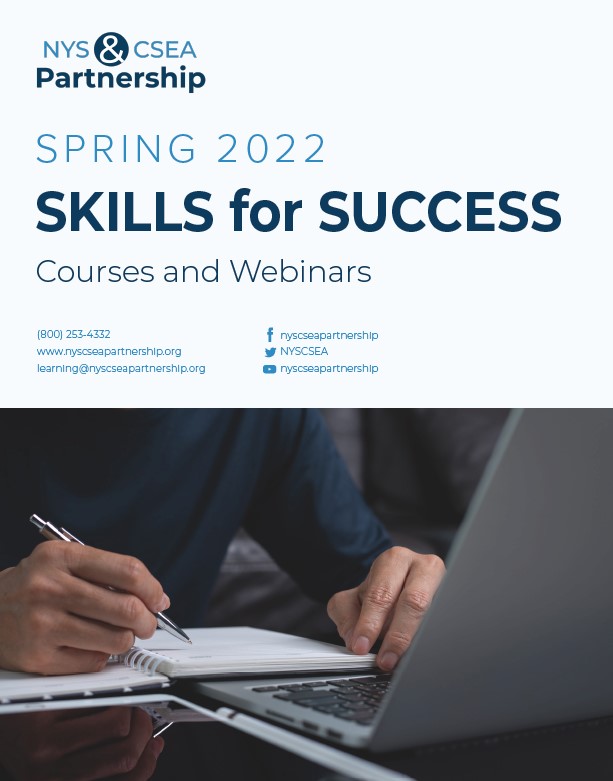 The NYS & CSEA Partnership for Education and Training is pleased to announce the spring 2022 Skills for Success program.
These live, instructor-led courses and webinars provide CSEA-represented employees with the knowledge, skills, and tools needed to meet their personal and professional development goals.
Review the Skills for Success catalog for more details on course and webinar descriptions, dates, and start and end times. There are 35 courses and webinars scheduled from February through May 2022.
Employees may enroll through the Statewide Learning Management System or by completing the Partnership's application form in the catalog.
For further information, please contact the Partnership at (518) 486-7814 or for areas outside the Capital Region call (800) 253-4332, or email learning@nyscseapartnership.org.