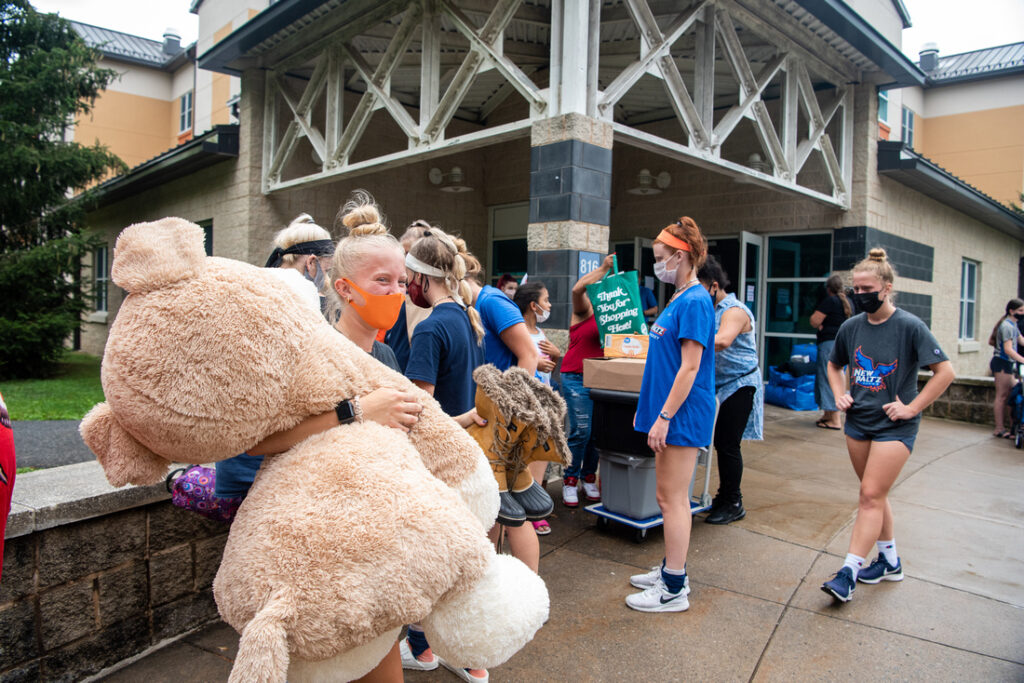 More than 2,600 SUNY New Paltz students are moving into residence halls ahead of the fall 2021 semester, including more than 1,000 new first-year students who arrived to their new campus homes on Moving-In Day, Aug. 19, 2021.
It's one of our favorite days on campus every year, and felt extra special this year as the College returns to a more normal in-person campus environment for the first time since early 2020.
Hundreds of Residence Life personnel, student athletes and Welcome Crew volunteers, including President Donald P. Christian, came out to greet new students and their families to help move them into halls across campus.
Moving-in Day is part of Welcome Week 2021, a series of events designed to help new students acclimate to campus life and kick off a successful academic year. Welcome Week programming serves both first-year and transfer student communities. This year, the College is hosting additional programs designed for sophomores, many of whom were unable to participate in these kinds of festivities last fall due to the pandemic.