New and returning fall athletes at SUNY New Paltz are gearing up for competition this fall, and looking forward to what will be, for some, the first sanctioned play since before the COVID-19 pandemic.
SUNY Athletic Conference (SUNYAC) fall sports include cross country, soccer, field hockey and women's volleyball.
New this year, the women's tennis team will plan a split, year-long schedule with games in both fall and spring, to better align with the NCAA tournament in May 2022.
Full team schedules and season previews can be found at the links below.
Cross Country (click for schedule)
For the fifth consecutive year, the men's and women's cross country teams will kick off their seasons at the Vassar College Season Starter across the Hudson River in Poughkeepsie, New York. Mark your calendar for the Hawk Invitational, scheduled this year for Sept. 17 at the Hudson Valley Sports Complex in Milton, New York, where the women and men finished first and second, respectively, in 2019.
Field Hockey (click for schedule)
The team looks to get back to glory for the first time since their 2018 SUNYAC championship, with a team that includes veteran leaders who were first-years during that title run. The season starts on Sept. 1 with a road affair at Montclair State University. Look forward to a big home game against conference rival Cortland on Oct. 9.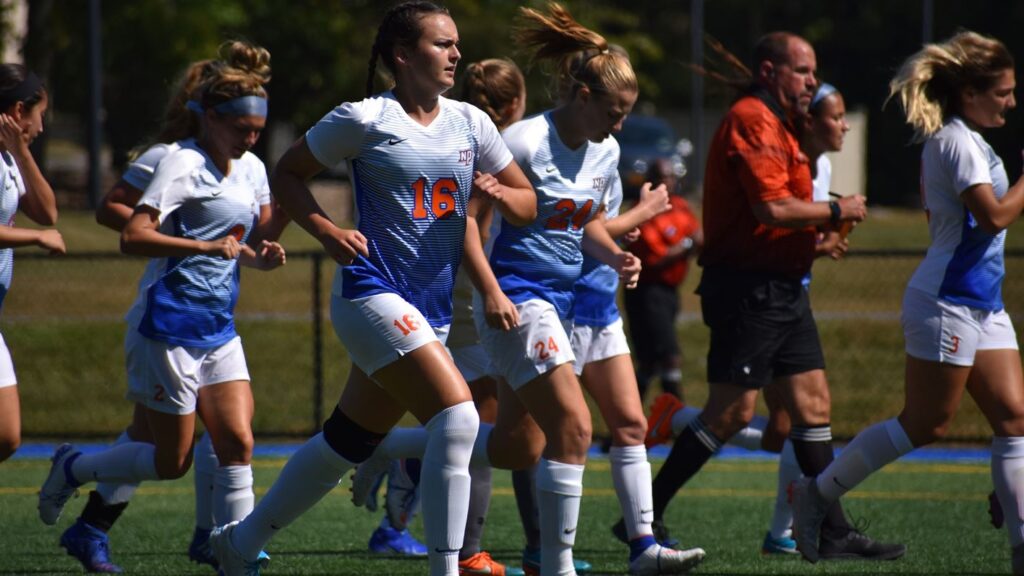 Women's Soccer (click for schedule)
A mix of new and returning Hawks are hungry to get back on the pitch and back above .500 for the first time in too long. They'll have to endure a tough early-season schedule, including a road back-to-back in Potsdam and Plattsburgh, before ending the season on a five-game homestand starting Oct. 9.
Men's Soccer (click for schedule)
After notching 11 wins in 2018, this squad remained competitive with an 8-8-1 season in 2019. They'll look to keep the winning ways going and make some noise this fall, starting on Labor Day weekend, when they'll travel to the Drew University Tournament in New Jersey to defend the trophy they've been holding for two years.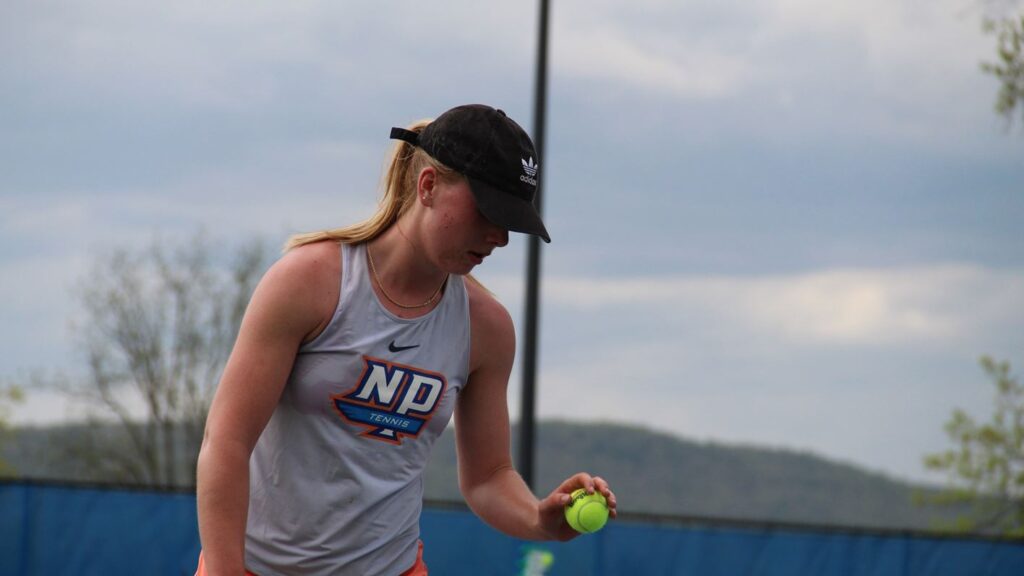 Women's Tennis (click for schedule)
One of the more dominant Hawks teams in recent memory gets back on the court for a series of matches in September, before they back it in for winter and look ahead to the resumption of play in March 2022. The fall schedules sees them mostly playing on the road, including at the Vassar College Tournament on Sept. 11 and 12, and the ITA Tournament on Sept. 18-20 at William Smith College.
Women's Volleyball (click for schedule)
Another 2018 conference champion looking to reassert itself in the SUNYAC in 2021, the women's volleyball team is loaded with new faces donning the blue and orange for the first time. Schedule highlights include the Hawks Invitational, held at home court in the Hawk Center, when New Paltz will play three matches across two days on Sept. 10 and 11.
As always, you can find the latest scores, highlights and news from all 17 SUNY New Paltz varsity teams at nphawks.com.