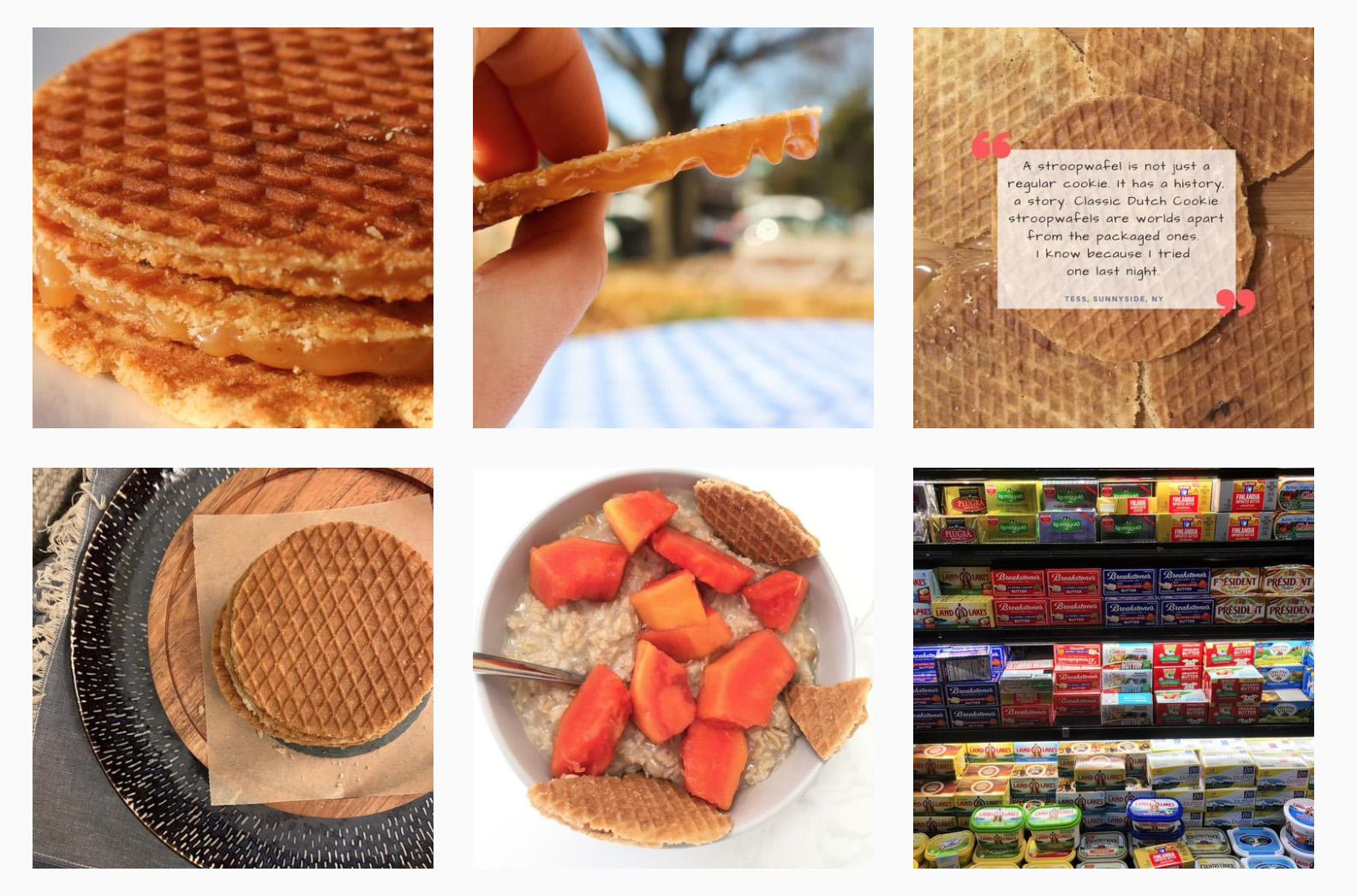 In fall 2019, Gina Vriens '06 (Communication) heard the quiet call of entrepreneurship and answered with a sweet solution that embraces family tradition and her professional strengths as a strategist.
A native New Yorker and daughter of immigrant parents, Vriens found her new passion project by returning to her heritage in Bergen Op Zoom, a little town in south Holland where she rediscovered her love of stroopwafels – a wafer cookie made from two thin layers of dough joined by a caramel filling.
Her new business, Classic Dutch Cookie, brings this authentic food experience to clients with handmade stroopwafels that Vriens makes herself, fresh to order.
"Starting a business is one of those pieces where you learn so much about yourself, but also about the world around you, and how things work," said Vriens. "I wanted to see what else I can do that keeps me learning, growing and figuring stuff out."
In launching her new business, Vriens brings knowledge, expertise and strategic approach gained from 14 years building programs and customer success initiatives from scratch.
"In my daily work I excel in messy cross-functional situations that need a leader to motivate teams and make sense of the madness," said Vriens. "This has been a whole new experience for me, but I am also a baker now."
She started by traveling to The Netherlands to study with The Dutch Organic Baking School, where she crafted her own recipe using unprocessed ingredients, and connected with industry professionals and bakers who shared a common affection for that same Dutch cookie.
When she returned to the United States, she knew exactly how to create a solid product, market it, and work collaboratively with other businesses to place her unique product in ­her own community.
"I didn't see myself in this role originally, but my goal was to see if I could recreate this edible delight from memory and place them for sale," she said. "As an entrepreneur, sometimes you have to just jump in and try it."
In addition to her new role as baker and entrepreneur, Vriens is continuing her work in project management and operations strategy as a Customer Success Program Enablement Leader for the trade show network EmerlandX. Learn more about her post-SUNY New Paltz journey in the latest installment of the College's Alumni Interview Series.