Since 2015, more than 100 SUNY New Paltz alumnae and thought leaders have offered first-hand advice to help students accelerate toward their professional goals at the College's Women's Leadership Summit.
Hosted by the Office of Development & Alumni Relations and sponsored by the SUNY New Paltz Foundation, the Summit features several small conversation groups between alumnae experts and current New Paltz students. These meetings provide students with invaluable practical advice on how to ensure a successful transition from college to career, how to stand out in a competitive job market, and how to balance work and life demands.
The upcoming virtual Women's Leadership Summit will be held on March 3, beginning at 4 p.m. More than two dozen successful women representing a variety of professions are generously sharing their time and expertise with current students in this, the Summit's seventh year.
As we celebrate Women's History Month we turn the spotlight on seven key participants from both the upcoming event and previous years who have inspired our students through their talents, careers and commitment to giving back.
Alexandria Fontanez '14 (Digital Media Production)
Fontanez is a producer for the Branded Style Division at Condé Nast and a freelance career coach to young professionals. Her growth is charted through roles like line producer/associate director of production, video producer, and production coordinator at companies like Bustle Digital Group, Vox Media, and A+E Networks. She is an alumna of the Producers Guild of America East Chapter's Student Program and the T. Howard Foundation internship program.
Fontanez will be a guest at the Seventh Annual Women's Leadership Summit on March 3, 2021, via Webex.
Cynthia Farrell Johnson '76 (Art History)
Summit participant in 2015
Johnson has applied her skills in an array of international settings for the Foreign Service and as a reviewing officer in the Office of Global Information Services at the U.S. State Department.
"Art gives us an interesting way to understand the culture and politics of a place because you have a visual record of a point in time," said Johnson. "If you have a way of reaching people and engaging them, you obtain an understanding of what's important to them. That is when you can start asking the right questions."
Susan Cardillo '94 (Biology)
Summit participant in 2016
Cardillo joined the Central Park Zoo in 2008 on a two-year Curatorial Science Fellowship and was promoted to assistant curator soon thereafter. She became an animal curator in 2013. She has also held several positions in the Bronx Zoo's wildlife health sciences and education departments.
"This position is very exciting and there have been many memorable days since I started in 2008," said Cardillo. "I remember specifically a day when I witnessed a mother snow leopard give birth to two cubs, I felt like I had a glimpse into a whole different world."
Janus Adams '67 (Theatre Arts)
Summit participant in 2017
Adams is an Emmy Award-winning journalist, producer, historian, speaker, musician and bestselling author of 11 books, including the collection "Sediddy: Attitude, Gratitude, and Seeing Red." She was presented with an honorary doctorate of humane letters degree at our SUNY New Paltz Commencement Ceremony on May 19, 2018.
Adams also returned to the College for her 50th class reunion to give a Distinguished Speaker Series address titled "Know When to Leave the Plantation," which narrated a journey that began when she was selected one of just four children who would break New York's segregated school bar in the wake of the Supreme Court's decision in Brown v. Board of Education.
"'Come let me tell you a story,' I would hear my grandmother call when I seemed in need," Adams said. "Each story would have the same moral, the same reason for being: to share her philosophy of life. 'All things are one,' said grandma. 'In this world, everything is related.'"
Renee Levine '10 (Theatre Arts)
Summit participant in 2016
Levine is a sound designer for National Tours and Broadway, and a member of the stagehand union International Alliance of Theatrical Stage Employees (IATSE) specializing in audio. Her first job out of college was traveling with the Big Apple Circus as the sound assistant. Since then, Levine has been a part of the audio departments for numerous Broadway tours, including "Elf," "Hello Dolly,"  "We Will Rock You," "Grinch," "Matilda," and many others.
"I still remember my first day. I was very nervous because Broadway is such a known name, and it really means something to a lot of people. I anxiously walked into the theatre and realized yes, it was beautiful, but it was also a place that I am often very comfortable in and so I was immediately confident. I had to change out the microphone on the lead, a man who won a Tony for Best Actor, and you know what? I did it. I realized right then that yes, it's Broadway, but it's theatre and my education prepared me for this."
Jessica Faieta '85 (Economics/Business Administration) 
Summit participant in 2016
Faieta was appointed United Nations Assistant Secretary-General for Latin America and the Caribbean in 2014. She also serves as the regional director for the UN Development Programme, leading the effort to bring sustainable development to communities afflicted by poverty and inequality.
During a busy and productive career spanning nearly 30 years, Faieta has lived in 10 countries and witnessed first-hand the effects of extreme poverty, natural disasters and conflict, as well as the profound potential of humanitarian and development efforts to help societies grow.
"The professors and students at New Paltz helped open up my world, not only to the United States but also to the whole international community. I now work on global issues and much of it is thanks to my education at the College. Coming back to New Paltz reconnects me to those memories, and also gives me the opportunity to share my experience."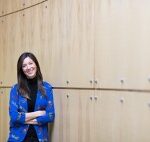 Hillary Lindeman '11 (Graphic Design)
Summit participant in 2015
Born and raised in New York, Lindeman has worked as a product and interaction designer at Google for eight years. She currently leads design efforts on Local Search products at Google and is an active member of Google's internal Women in UX community.
In addition to working at Google, Lindeman has worked for NYC-based agencies Digitas and ECCO Design where she specialized in user experience, visual, branding, print and packaging design.  
"I really think that the openness of the professors here at New Paltz, the diversity of the students and the campus culture allow our personal skills to shine."
If you're interested in joining the conversation and networking with the 2021 Summit participants, please be sure to register in advance to get the meeting link.