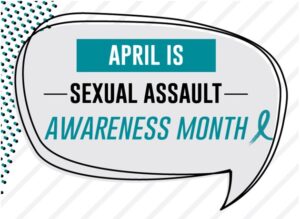 For Sexual Assault Awareness Month 2021, the National Sexual Violence Resource Center is focusing on a campaign to build safe online spaces, as we continue to live and work remotely.
SUNY New Paltz's Title IX Working Group will offer a number of events and activities for students this month, to continue creating a community of support for all on our campus.
The full schedule of events is posted on Engage and will be updated throughout the month of April.
Some highlights include:
---
Virtual Trauma-Informed Yoga
April 6 and 13, 6 – 7 p.m.
Hosted by Ulster County Crime Victim Advocate Amy Westberg
Description: Be guided through a practice offering a well-rounded mix of physical movement, breathing, and mindfulness practices. To receive the confidential Zoom link, you may register with your initials or full name here: https://ucvirtualyoga.eventbrite.com.
If you choose, you may mute your audio and video for the entire class. For more information on this series, please contact Crime Victims Counselor & Educator Amy Westberg at 845-332-5221.
---
Self-Care Basket Giveaway
April 7, 12 – 3 p.m.
Hosted by Take Back the Night
Location: Student Union 2nd Floor Concourse (Near the Snack Shack)
Description: Come out and meet us to pick up a free self-care basket! Use a Take Back the Night stress ball to get through your week along with other grounding tools! First come first served, while supplies last.
---
Wellness Jam Session
April 10, 7 – 8 p.m.
Hosted by the Ulster County Crime Victim Advocate
Description: Listen to a song that holds meaning, write down any lyrics that resonate with your wellness, and find validation in sharing your connection with the lyrics.
---
Take Back the Night
April 17, 12 – 7 p.m.
Hosted by Take Back the Night
Description: An international event and a long-standing tradition on the New Paltz campus, Take Back the Night is a coordinated protest against sexual violence, especially violence against women.