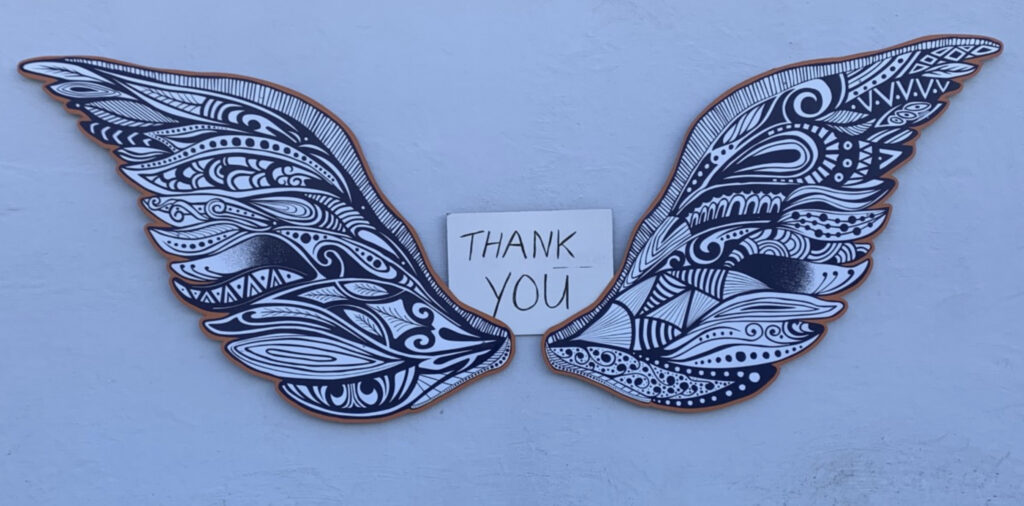 The College's first Mind, Body, Spirit Day will take place on Tuesday, Feb. 23, as a way of giving students and faculty a well-deserved break during a semester in which SUNY has cancelled spring break due to COVID-19 concerns.
Classes will not be held on Feb. 23 or the other two Mind, Body, Spirit Days (March 24 and April 15), and we have asked faculty not to make assignments due on these days as well. Offices will be open on these days, but we hope that staff are also pacing themselves and taking advantage of these suggestions for self care, whether they are telecommuting that day, working on campus, or using accrued time off with supervisor's approval.
The theme for our first Mind, Body, Spirit Day is "Love and Nourish," in homage to Valentine's Day and National Eating Disorders Awareness Week (Feb. 22-28). Between learning remotely, the weather, anxiety over health, finances, and current events, we all can benefit from paying attention to our own and each other's wellbeing.
We hope that students, faculty and staff will use these days to restore themselves and support one another as a community. Here are some of our favorite suggestions for how to observe on Feb. 23:
For students
Pay attention to your own wellbeing needs and ask for help if you need it (There are lots of resources on campus, including the Psychological Counseling Center and OASIS/HAVEN, the student-staffed hotlines. You can also connect with Reach Out SUNY or the New York State Office of Mental Health Crisis Text Line by texting GOT5 to 741741 for assistance)
Enjoy a Mindfulness Walk on the Rail Trail: Meet in front of the Athletic & Wellness Center at 11 a.m. to enjoy some fresh air and friendly company (masked and socially distant, of course!)
Express your gratitude! That could mean telling someone you're grateful for them or writing down some thoughts in a gratitude journal. You could also meet us at the Atrium at noon to decorate some thank-you cards for healthcare workers!
Follow the Student Resilience Advocates on Instagram for positive messages and self-care ideas
Practice self-compassion during an afternoon Yoga class, 2 p.m. at the Hawk Center or a Holistic Movement class, 7:30 p.m. at the Athletic & Wellness Center Dance Studio
Get creative! Drop by the Atrium between 3 – 5 p.m. to pick up a Paint By Numbers kit
For faculty & staff
Use the Kudos function in Starfish to let students know where they are excelling
Emphasize the importance of taking a break and encourage students to take time away from screens for the day
Plan an optional outdoor get-together with students, staff or faculty to build a snowman, take a walk, or a BYOCoffee circle (in-person gatherings of up to 10 people are permissible but must be socially distanced and masks must be worn)
Walk your friendly dog, cat, rabbit, etc. on campus – seeing animals even at a distance can brighten someone's day (especially when they are missing a pet at home)
Put an encouraging message or big red heart in your office window or on a car windshield
Tell a colleague you are grateful for them (especially essential staff)
Make a donation to the food pantry or Student Crisis Fund
Pay attention to your own wellbeing needs and ask for help if you need it (support is available from the Employee Assistance Program)
For everyone
We know that this has been an incredibly challenging year for students and for all members of our community (and this very cold and snowy February isn't making it any easier!).
However you choose to spend your Mind, Body, Spirit Day on Feb. 23, we hope the time off provides you with comfort and joy in the present moment, and a sense of optimism for success and happiness yet to come.
Sincerely,
Donald P. Christian, President
Stephanie Blaisdell, Vice President for Student Affairs
Tanhena Pacheco Dunn, Associate Vice President for Human Resources, Diversity and Inclusion and Chief Diversity Officer
Jeffrey D. Gant, Vice President for Enrollment Management
Michele Halstead, Vice President for Administration & Finance
Barbara G. Lyman, Interim Provost and Vice President for Academic Affairs
Erica Marks, Vice President for Development & Alumni Relations
Shelly Wright, Chief of Staff and Vice President for Communication & Marketing