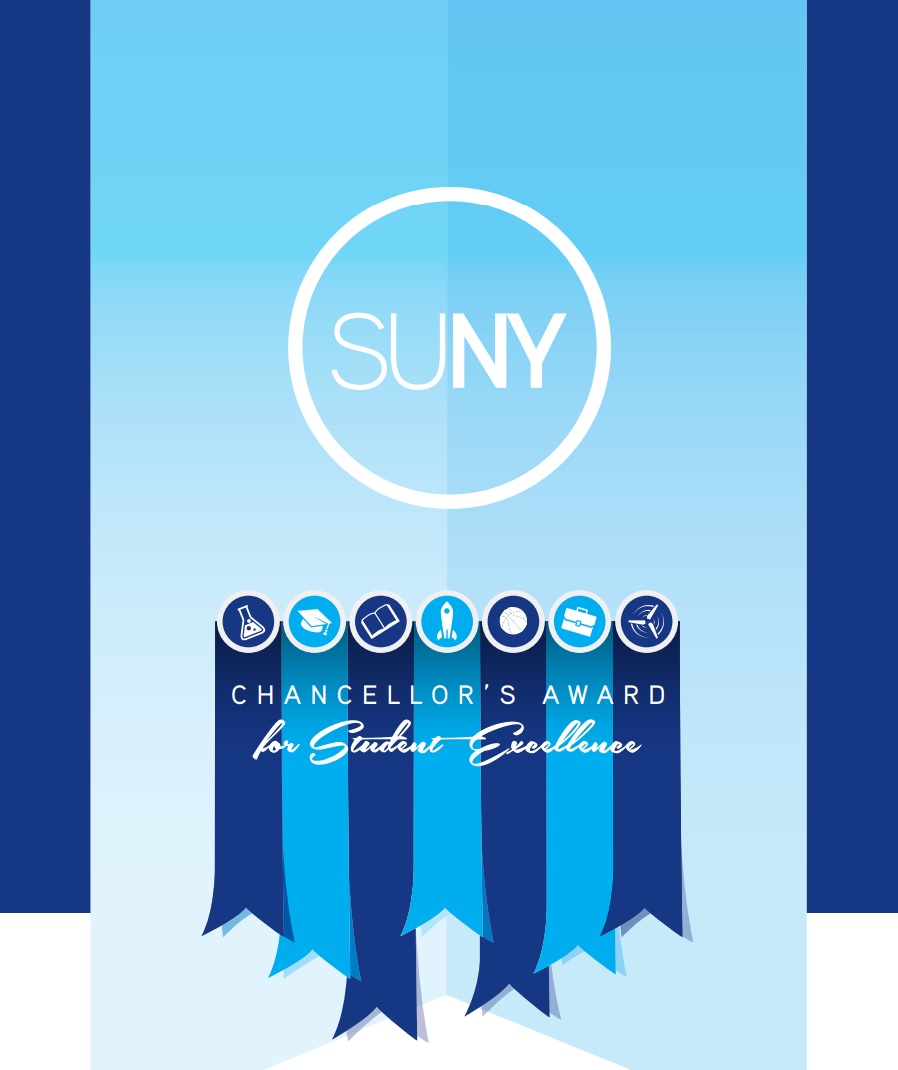 The College is seeking nominations for the 2021 SUNY Chancellor's Award for Student Excellence, which recognizes students who have best demonstrated the integration of academic excellence with other aspects of their lives, including leadership, campus involvement, athletics, community service, creative and performing arts or career achievement.
The nomination deadline has been extended to Friday, Jan. 29, at noon. Please use this link to access the nomination form.
Eligibility
Eligible nominees must have a cumulative GPA of 3.70 or higher, and must have graduated or plan to graduate between June 2020 and May 2021.
Additionally, there is a new option in 2021 to nominate one more student for a special category award in diversity, equity & inclusion; military; overcoming the odds; or special service related to COVID-19. There is a drop-down menu in our nomination form for faculty and staff who would like to nominate a student for one of these special awards.
How the Nomination Process Works
Students may only be nominated by currently employed faculty or staff, though employees are encouraged to work with students in completing the details of the nomination form. Please note that you cannot work in the form, leave it, and return to finish it later.
We recommend reviewing the form for the required information, work on a local copy of the nomination materials, and copy that into the submission form when it is complete.
A selection committee will review submissions and choose no more than three general nominations to send on to SUNY.
Questions about the nomination process or the SUNY Chancellor's Award for Student Excellence can be directed to Michael Patterson, assistant vice president for student affairs, at pattersm@newpaltz.edu.