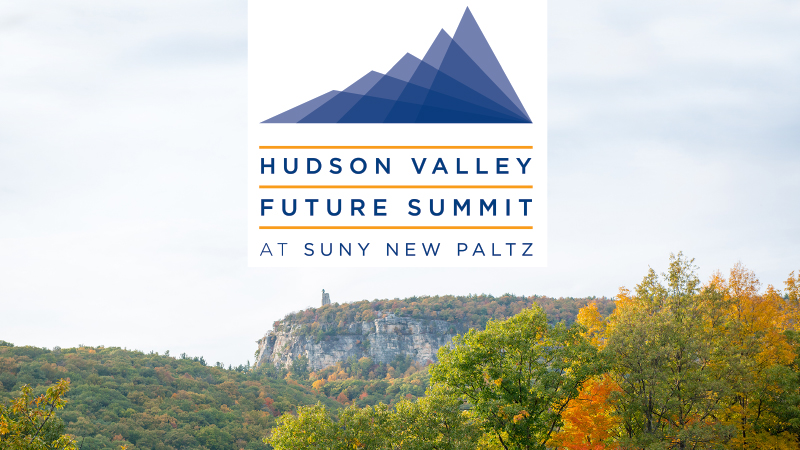 SUNY New Paltz welcomed regional leaders for the fifth annual Hudson Valley Future Summit on Oct. 30, 2020.
This year's theme "Innovating in the Time of COVID-19″ included a series of conversations focused on how Hudson Valley leaders can overcome obstacles during the pandemic.
Local leaders shared the strategies their organizations apply to produce successful results while committing to a culture that fosters a more inclusive, diverse and respectful working environment.
Hudson Valley executives, entrepreneurs and artists were invited to lead discussions with SUNY New Paltz students, faculty, staff and alumni, in hopes of creating opportunities for new collaborations.
The virtual event included opening remarks by President Donald P. Christian and was moderated by CEO of Think Dutchess Sarah Lee.
Panelists included Associate Director of Programs of Hudson Valley Farm Hub Sarah Brannen, founder and CEO of Unchartered Power Jessica O. Matthews and owner of Green Valley Landscaping and Lawn Care Avery Nimblette.
The Summit demonstrates the College's role as a cultural hub in the Hudson Valley, generating conversation and new ideas for promoting sustainable growth and prosperity in the region.
The 2020 Hudson Valley Future Summit was made possible by the SUNY New Paltz Foundation, with support from M&T Bank, the Orange County Chamber of Commerce, the Dutchess County Regional Chamber of Commerce, and Ulster County.