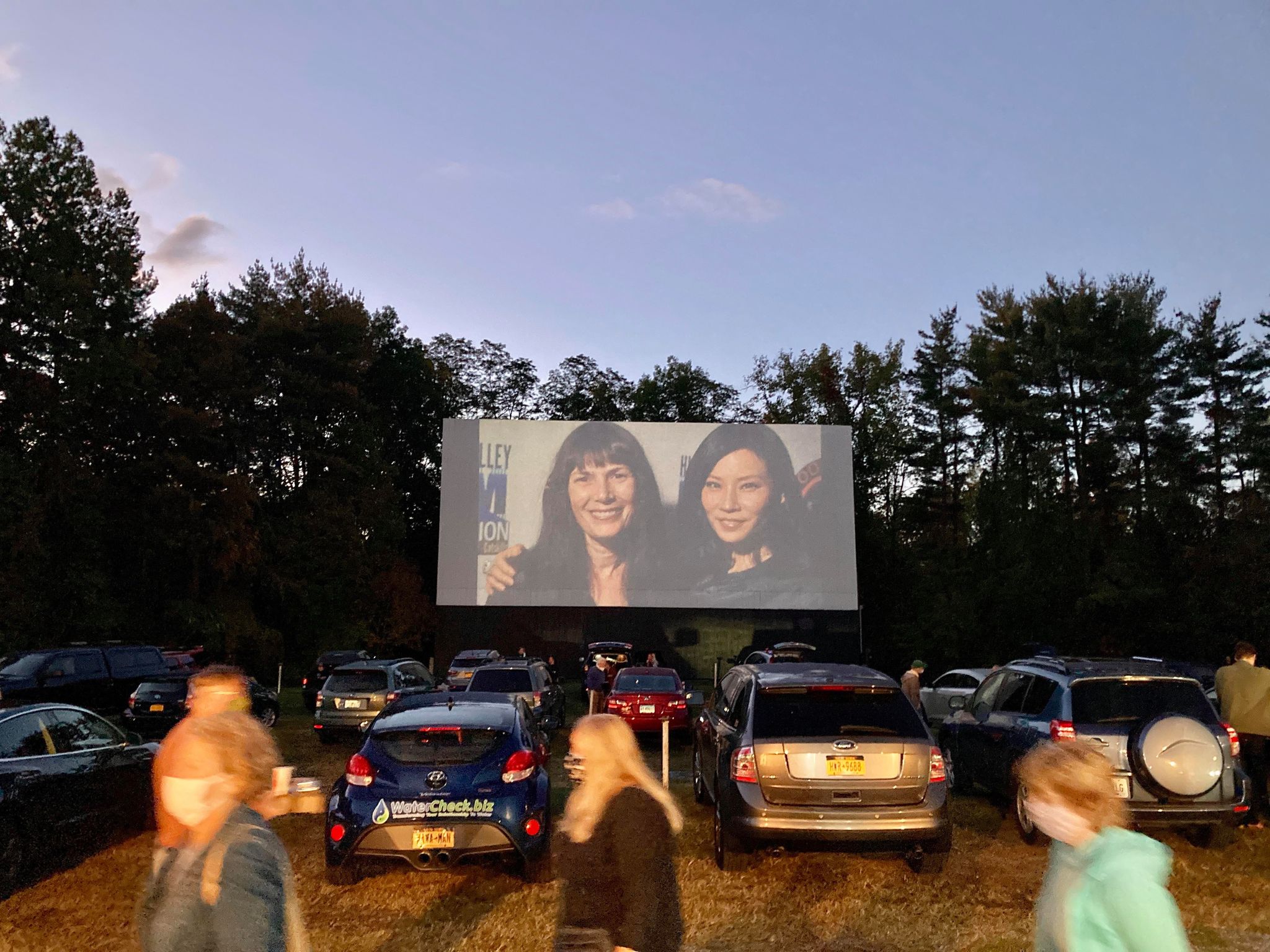 The film industry may have effectively shut down for most of 2020, but the annual Woodstock Film Festival switched gears to deliver a hybrid, socially distant experience that relied on help and expertise from members of the SUNY New Paltz community.
From interns, operations staff, volunteers, photographers and videographers the Woodstock Film Festival, along with its sister organization, The Hudson Valley Film Commission, relies on New Paltz students and alumni to work in their offices and on location at the annual Festival.
"The Festival has SUNY New Paltz in its DNA," said Associate Professor and Interim Chair of the Department of  Digital Media and Journalism Gregory Bray '00 (Communication and Media). "It's a real privilege to work with the premier film organization in our area. It's such a meaningful relationship."
This year, COVID-19 led the 21st festival to move toward a mixed, virtual-friendly format that took place Sept. 30 through Oct. 4. More than 100 films and panels were shown virtually and also in-person at the Greenville Drive-In, Poughkeepsie's Overlook Drive-In and a popup drive-in in Woodstock. Festival guests and student volunteers diligently practiced social distancing measures and mask-wearing.
"New Paltz students played an integral role in this year's film festival and have become a part of our essential crew," said Co-Founder and Executive Director of the Festival Meira Blaustein. "We want to give them all our deepest thanks."
For the 13th straight year, current New Paltz students in the College's Woodstock Film Festival class created more than 20 videos for the event's YouTube channel to help support and promote the event.
The class serves as a professional development opportunity for students to meet filmmakers and other industry professionals, hear their stories, learn about the industry, and also to create deadline-driven, professional-quality productions for their reels and resume.
Hundreds of New Paltz students have practiced these skills at the Woodstock Film Festival over the years – often making valuable contacts with industry professionals that lead to opportunities in the field.
"Our Digital Media Students continue to excel (before and after graduation from the program) in spite of COVID-19 pandemic challenges," said Interim Provost and Vice President for Academic Affairs Barbara Lyman. "My appreciation goes out to the faculty and everyone who contributed to New Paltz students' having another series of successes in connection with the Woodstock Film Festival.  This recurring positive visibility for the program and the College is wonderful to see."
Visit the Department of Digital Media & Journalism for more info about this and other programs.