The Department of Theatre Arts at SUNY New Paltz continues its 2020-21 production season with virtual, live-streamed readings of "Between Here and the City of Mexico" on Saturday, Oct. 17, and Sunday, Oct. 18. The Sunday performance will feature a talkback with playwright Tony Meneses.
"Between Here and the City of Mexico," written by Meneses, is a coming-of-age story set during a summer of protests in Mexico City. This production is directed by Visiting Assistant Professor Tony Speciale.
About "Between Here and the City of Mexico"
Inspired by a true story, this play follows a young woman who comes to the ever-shifting capital city on the eve of the 1968 Summer Olympics, looking to forge a revolutionary path for herself and society.
"It's also about falling in love, family ties and the individual's fight against oppression," said Speciale. "I think those are universal themes we can all relate to, maybe even more so right now."
The play's relevance to modern times is captured in an anecdote from a character named Iñaki, who says to Rosalina, the protagonist, "It's like all of the young decided at the same time to rise up, step into the world more boldly. You have to admire that."
"I love that line, and I think it's very much at the heart of the play and also what's going on in our world today," said Speciale, "It's always the young people who inspire and demand change. It's always the young who lead the way. I hope that the young people who attend the play see themselves in the characters on stage and leave feeling empowered, heard and seen."
As with the Department of Theatre Arts' first two productions of the academic year, "Between Here and the City of Mexico" will be presented on a virtual platform. While the health crisis has made rehearsals difficult, Speciale says the play translates well from stage to live-streaming screen.
"One of the pros of doing a reading online is that the cameras and mics allow the viewer to experience more intimate close-up moments with the characters," said Speciale. "There's a lot of subtext, small epiphanies and aching desire throughout. The virtual format allows access to the characters' private lives in an almost voyeuristic way. There's something very moving and compelling to me about that."
How the virtual performance works
Performances of "Between Here and the City of Mexico" will be given on:
Saturday, Oct. 17, at 7 p.m., and
Sunday, Oct. 18, at 2 p.m. (featuring talkback with playwright Tony Meneses)
The play runs approximately two hours and 45 minutes, with two brief intermissions.
Guests are required to RSVP in advance to join the virtual audience for this live-streamed reading from SUNY New Paltz's Department of Theatre Arts.
After RSVPing, ticket holders will receive a confirmation email with a link to the live stream. The link will be active about 15 minutes before showtime. Simply click or copy the link into your browser to view the performance.
Reservations are offered on a "pay what you can" scale and are limited to four tickets per person.
The Department of Theatre Arts thanks the community for supporting our students' education and creativity during these unprecedented times. Read more about how our work is continuing in the midst of the COVID-19 pandemic.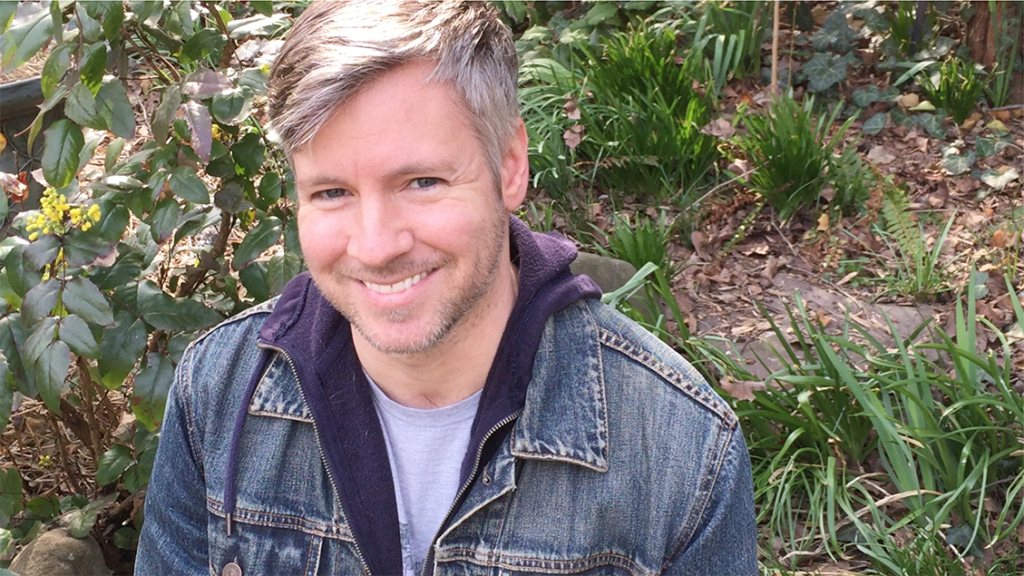 About the Director
Tony Speciale (he/him/his) is the founder of Plastic Theatre, and is the coauthor and director the Off-Broadway world premiere of "Unnatural Acts" (Classic Stage Company—Drama Desk Award nominee, GLAAD Media Award nominee).
From 2015 to 2018, he served as artistic director of Abingdon Theatre Company, an Off-Broadway theatre company dedicated to developing and producing new American work. His New York City directing credits include Abingdon, Classic Stage Company (CSC), Dixon Place, HERE Arts Center, The Gym at Judson, La Mamma and Westside Theatre. Regional credits include Actors Theatre of Louisville, Ahmanson Theatre, Alliance Theatre, Bay Street, Hartford Stage, Kirk Douglas, Laguna Playhouse, Old Globe, Philadelphia Theatre Company and St. Louis Rep. Speciale has developed new work at Atlantic Theatre, Berkeley Rep, the Goodman Theatre, Primary Stages, Sundance Theatre Lab and the Public Theater's Under the Radar Festival. He spent four seasons at CSC, which he helped to found, as associate artistic director, where he directed and taught for their award-winning education & outreach initiative, the Young Company.
He holds an MFA in Directing from Columbia University and received a Princess Grace Theatre Honorarium & Suzi Bass Award. Speciale joined SUNY New Paltz in 2020 as a full-time visiting assistant professor in the Department of Theatre Arts. Learn more about Speciale at his website