The College is pleased to introduce new full-time faculty who will join the campus community ahead of the fall 2020 semester.
Please join us in welcoming these distinguished scholars and educators to the campus community:
---
Adolfo Béjar Lara, Languages, Literatures & Cultures
Béjar Lara joins the College as an assistant professor who holds a Ph.D. in Spanish from the University of Arizona, and earned his master's at the University of Kansas.
His areas of research include Latin American and Latinx literary and cultural studies, border and migration studies and postcolonial and critical theory.
Béjar Lara is a former DREAMer who migrated with his family from Mexico to the United States when he was 15. He plans to continue advocating for undocumented and DACA students within and beyond SUNY New Paltz migrant community.
---
Latanya Brandon, Teaching & Learning
Latanya Brandon joins the School of Education as an assistant professor focusing on science education, with teaching experience at the secondary and higher education levels.
Brandon's research interests lie at the intersection of teacher learning and leadership for equity in science education. Her work has appeared in the Journal of Science Teacher Education and the International Journal of Leadership in Education, and at conferences hosted by Northeast Association for Science Teacher Educators and the American Educational Research Association, among others. She has also facilitated professional development sessions for in-service classroom teachers and adjunct faculty.
Born in New York, Brandon enjoys brisk walks with her dog, simple DIY projects and the challenge of new opportunities.
---
Matthieu Chapman, Theatre Arts
The Department of Theatre Arts welcomes Matthieu Chapman, who holds a Ph.D. in Theatre History, Theory and Criticism from the UC San Diego Department of Theatre & Dance and an MFA in acting from Mary Baldwin College's Shakespeare and Renaissance Literature in Performance Program
Chapman has acted on the American Shakespeare Center's Blackfriars stage, served as a dramaturg for San Diego Repertory Theatre, and worked for the La Jolla Playhouse.
His scholarship has appeared in journals including Early Theatre, Theatre History Studies and Theatre Topics, among others, and his research focuses on the ontological structures of blackness in the Early Modern World and their resonances with the ontologies of race today.
Chapman's monograph, "Antiblack Racism in Early Modern English Drama: The Other Other," is available from Routledge Press. He is also the co-editor with Anna Wainwright of "Teaching Race in the European Renaissance," from ACMRS Press.
---
Cindy Davis, Art Education
Cindy Davis is a painter, sculptor and educator who joins the Department of Art Education as a lecturer. She holds a master's degree from the University of Central Florida, where she studied database design and art education, and she is working to complete a doctorate in Art Education at the University of North Texas.
Davis's research focuses on the potentials of design thinking in the teaching of pre-service art educators. She lives with her husband, two children and two cats, and enjoys travelling. In her free time, you can often find Davis with a paintbrush in hand or with hands full of clay.
---
Aurora De Armendi, Art
Aurora De Armendi is a visual artist working primarily in printmaking and artist books. She holds an MFA from the University of Iowa and previously taught at the Cooper Union School of Art, Parsons School of Design and the New School in New York City.
Born and raised in Cuba, De Armendi's projects have been exhibited nationally and internationally, including at Wave Hill Garden, the International Print Center, the Center for Book Arts, Instituto Cervantes, San Francisco Center for Book Arts, Minnesota Center for Book Arts, the MDCC Museum at the Freedom Tower in Miami, Fototeca de Cuba and Biblioteca de Cantabria, among others.
De Armendi has worked collaboratively in many educational initiatives in the United States, Central America and the Caribbean as an artist and teacher. Her work explores the poetics of place and displacement, and the individual and collective memories therein, through a balance of scholarly and material research.
---
Lisa Dolasinski, Languages, Literatures & Cultures
Lisa Dolasinski joins the College as Italian Studies Program Coordinator. She holds a Ph.D. in Italian Studies and a minor in Gender Studies, and her teaching and research center on topics of migration, aging and masculinity in contemporary Italian culture.
She currently serves as co-managing editor for the peer-reviewed journal Gender/Sexuality/Italy. Her recent publications include refereed articles and book chapters on the fluid sexual and racial identities of migrant protagonists onscreen, global hip-hop in/and Italy, representations of old age in Italian film comedies and using a hip-hop based education to teach immigration.
Dolasinski is also experienced in faculty professional development, including as a coordinator of teaching workshops and presentations on student engagement in hybrid and online modalities, designing accessible assessments and eliminating gender biases.
---
Katie Down, Music Therapy
Katie Down is a licensed creative arts therapist, music psychotherapist, sound artist and composer who joins the Department of Music as an assistant professor and clinical coordinator of music therapy.
She has been in private practice for 10 years with a clinical focus on trauma, mindfulness meditation and deep listening in clinical practice. She is also the lead music therapist in New York for The Angel Band project, a music therapy initiative providing free services to survivors of sexual assault.
Down is also an award-winning theatrical sound designer and performer with several groups including "NewBorn Trio," in which she plays glass percussion; "The Ukuladies," in which she plays multiple ukuleles, flute, toy piano and other noise makers; and the Sephardic music group "Sofie Salonika," in which she sings, plays woodwinds, strings and percussion.
---
Mahdi Farahikia, Mechanical Engineering
Mahdi Farahikia joins the Division of Engineering Programs as an assistant professor of mechanical engineering. He holds a Ph.D. from Binghamton University and earned his master's at South Dakota State University.
Farahikia's current research is dedicated to producing microphones with improved performance, and is based on observations of spider silk's acoustic excitations. He is originally from Tehran, Iran, and has lived in the United States for about 10 years.
---
Adam Fontana, Music
A native of Monroe, New York, Adam Fontana returns home to the Hudson Valley to join the Department of Music as an assistant professor, in which role he will also serve as conductor of the Symphonic Band and the College-Youth Symphony.
Fontana holds degrees in music education and conducting from SUNY Potsdam, Columbia University Teachers College, The Hartt School and the University of Missouri-Kansas City Conservatory of Music & Dance.
He previously served as the director of instrumental music at Bethel College from 2016-20, and as a teacher at various other public schools in New York and Connecticut. He is passionate about music education, the art of conducting and the integration of strings and popular music into the collegiate wind ensemble experience.
---
James Forest, School of Business
James Forest joins the School of Business as an assistant professor specializing in finance. He earned his Ph.D. from the University of Massachusetts – Amherst and his master's from Northeastern University. He holds expertise in financial markets, particularly fixed-income markets, and Federal Reserve policy.
Forest was previously a market analyst and economics editor for Standard & Poor's and an associate editor at IBC Donahue, where he was the lead analyst for IBC's Bond Fund Report.
---
Asilia Franklin-Phipps, Teaching & Learning
Asilia Franklin-Phipps joins the School of Education as an assistant professor focusing on English education. She earned a Ph.D. in Critical Sociocultural Studies in Education from the University of Oregon and a masters from Teachers College, Columbia University.
Franklin-Phipps's research and teaching focuses on pedagogy, embodiment and affect in education with a focus on race and racism. She enjoys baking, hiking and making vegetarian stews in her crock pot.
---
Anna Gjika, Sociology
Anna Gjika, new assistant professor in the Department of Sociology, joins the College after completing her Ph.D. at the CUNY Graduate Center.
Her research focuses on the relationships between gender, race, crime, and technology, particularly as they pertain to youth and gendered violence, and institutional responses to these issues.
Gjika was born in Albania and has lived in New York for more than 25 years.
---
Christina Koehne, Mathematics
Christina Koehne joins the Department of Mathematics as an assistant professor. She holds a Ph.D. in Mathematics Education from Texas State University, where she also earned her master's degree.
Koehne's work focuses on k-12 mathematics teaching, learning and teacher preparation, with particular emphasis on productive struggle, students' habits of mind & interactions, teaching habits and classroom authority. She is also interested in supporting undergraduate student research in mathematics.
Koehne says she is "interesting in all things outdoors, or things I can do with my dog." She enjoys travel and is into wakeboarding, snowboarding, hiking and canoeing. She also is a self-described foodie, who likes shopping at farmers' markets, cooking, baking, and trying new restaurants and cuisines.
---
Qi Li, School of Business
Qi Li assumes a role as assistant professor in the School of Business, specializing in business analytics. She previously worked at Northern Kentucky University and as a researcher at Cincinnati Children's Hospital Medical Center.
Li's teaching includes areas like data analysis, data visualization and database systems, and her research focuses on topics in data science including machine learning, information extraction and retrieval and natural language processing.
---
Ethan Madarieta, English
The Department of English welcomes new Assistant Professor Ethan Madarieta, a Basque American from Idaho who received his Ph.D. in Comparative Literature and Latina/o Studies from the University of Illinois at Urbana-Champaign.
His areas of specialization are performance, memory and anti-colonial resistance in Latinx and Latin America, and his recent publications include peer-reviewed articles in the Latin American Theatre Review and A Contracorriente: una revista de estudios latinoamericanos.
---
Adrianna Martinez, Sojourner Truth Library
The newest librarian joining the team at the STL, Adrianna Martinez holds a master's in library and information science from Pratt Institute.
Her research and praxis focus on critical librarianship with theoretical influences from critical race theory, and culturally sustaining pedagogy. Martinez is from Long Island, New York, and identifies as latinx and queer.
---
Eduardo Millet, School of Business
The School of Business welcomes Eduardo Millet, an assistant professor whose work and teaching focuses on innovation and social entrepreneurship. Millet is a Ph.D. candidate at the University of Texas – Rio Grande Valley, who holds a master's from the University of Minnesota.
Millet's research interests include knowledge sharing, innovation types and independent inventors. He has previous experience at a local Chamber of Commerce, where he developed an innovative approach to entrepreneurial development.
Millet is originally from Mexico, where his work included roles as the Director of Institutional Development for a State Government, and Director of Business Intelligence for a nationwide telecommunications company. He is passionate about public speaking and has been a member of Toastmasters. He is married to Susana Lam and has one child, Jesus.
---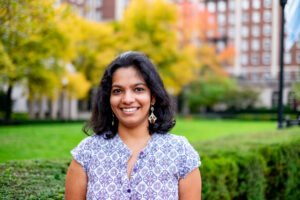 Taarini Mookherjee, English
Taarini Mookherjee holds a Ph.D. from Columbia University, where she was also affiliated with the Institute for Comparative Literature and Society. She holds a Masters in Shakespeare Studies from King's College London. She joins the Department of English as a visiting assistant professor.
Mookherjee's research and teaching areas include early modern drama, global Shakespeare, translation theory, postcolonial theory and theatre and performance studies. Her experience in higher education in three different countries has made her a strong believer in the role of the humanities in interrogating our ethical and political values.
---
Ai Ren, School of Business
Ai Ren is a newly appointed assistant professor with expertise in business analytics.
He holds a Ph.D. in Mathematics from the University of Cincinnati and a Ph.D. in Operations Management and Business Analytics from the University of Maryland.
Ren's research interests lie in the areas of operations management, machine learning, business analytics, healthcare analytics, cryptography and the internet of things.
---
Jessica Smeeks, Anthropology
Jessica Smeeks is a native of North Carolina currently working on completing a Ph.D. in Anthropology from SUNY Binghamton. She holds a master's in maritime studies and nautical archaeology from East Carolina University.
Smeeks specializes in Andean Archaeology, and her primary research examines relationships between warfare and sociopolitical organization in the Ayacucho Department of Peru. She considers how pre-Incan people practiced war and how these practices relate to their societal structure, including configurations of kinship, leadership, alliance and enmity.
She is also interested in research in areas like community archaeology, heritage, resource management and shipboard life. Her other interests include hiking, diving and wood burning.
---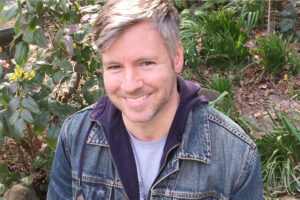 Tony Speciale, Theatre Arts
Tony Speciale brings a background as a playwright, director and educator to the Department of Theatre Arts. A former Actors Theatre of Louisville apprentice, he studied musical theatre at The Boston Conservatory and holds an MFA in Directing from Columbia University.
Speciale is the founder of Plastic Theatre and has developed new work at Atlantic Theatre, Berkeley Rep, The Goodman Theatre, Primary Stages, The Public Theater and Sundance Theatre Lab. He also spent four seasons at CSC as Associate Artistic Director where he helped found, directed and taught for their award-winning education & outreach initiative, The Young Company.
---
Amelia Toelke '05 (Metal), Art
Visual artist and SUNY New Paltz alumna Amelia Toelke '05 (Metal) joins the Department of Art as a lecturer. After graduating from New Paltz she went on to earn an MFA from the University of Wisconsin-Madison.
Her art practice engages the language of jewelry to explore the complex negotiation between identity, culture and adornment. Through a palette of recurring imagery and tropes her work seeks the point where humor and sentimentality meet.
---
Ramon Vasquez, Teaching & Learning
Ramon Vasquez joins the School of Education as an assistant professor specializing in critical race theory, decolonizing pedagogies, curriculum studies and abolitionist education.
Vasquez holds a Ph.D. from the University of Wisconsin-Madison and previous served as a bilingual elementary teacher in his hometown of Los Angeles, California.