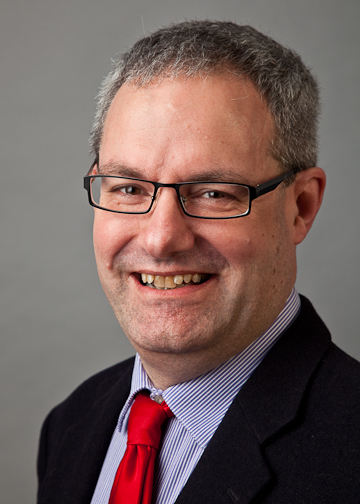 Lou Roper, professor in the Department of History and a SUNY Distinguished Professor, is the author of two new blog posts on topics related to early American history and the Atlantic slave trade.
In "How to Run an Empire: Early Modern Style," published for History, the Journal of the Historical Association, Roper sketches the formation of early American colonies, especially the importance of slavery and the slave trade to that history.
"It remains a commonplace, even in aftermath of the 400th anniversary of the arrival of the 'Pilgrim Fathers' in Massachusetts, to regard English North America as a place created by migrants from Northwest Europe, who overcame an alien environment to establish a society that became distinctively—not to say uniquely—devoted to principles of liberty," Roper writes.
"At the same time, the seemingly paradoxical centrality of the trade in enslaved Africans to the formation of Anglo-America has gained long-overdue and increasing purchase in both academic and public forums in the U.S. and Britain driven, most recently, by the 400th anniversary of the first recorded arrival of African people in Virginia also in 1619."
---
And in "'The Global Ambitions of the Guinea Company and the Early Modern Orient," published in the Medieval and Early Modern Orients blog, Roper blog tracks the connections between 17th century English interests in West Africa, including the slave trade, with trade in Asia and American colonization.
"The East India Company inevitably dominates the study of the English in Asia," Roper writes. "But it was the leadership of the short-lived Guinea Company that actually secured the English presence in the Indian Ocean basin, ironically at the expense of the imperial vision of those leaders. In the mid-1630s, English overseas interests existed in a parlous state. The Guinea Company had first received a charter to trade along the Atlantic coast of Africa in 1618, but mismanagement in the boardroom and on the ground had left it moribund while the Dutch had driven the East India Company, first chartered on 31 December 1600, from eastern Indonesia."
Read more about Roper's being named a SUNY Distinguished Professor, the highest academic honor in the SUNY system, and visit the Department of History online for info about their programs and courses.