SUNY New Paltz congratulates six exceptional Classified Staff members who received the 2020 Presidential Recognition Award for their distinguished service to the campus community.
This year's honorees are:
Jeannie Barreto, office assistant, Student Financial Services
Phyllis Beatty, office assistant 1, Undergraduate Admission
Wyatt Krause, administrative assistant 1, Human Resources, Diversity & Inclusion
Shawn Long, office assistant 2, Student Activities & Union Services
Danny Maier, trade generalist, Facilities Operations
Doreen Pedreira, administrative assistant, Psychological Counseling Center
President Christian joined these outstanding employees on campus earlier this week for a socially distant photo shoot and presentation of the Presidential Recognition Awards package, which includes a stipend, certificate and gift bag as a small token of thanks for hard work and dedication.
Read more below from the nomination materials of the 2020 Presidential Recognition Awardees.
---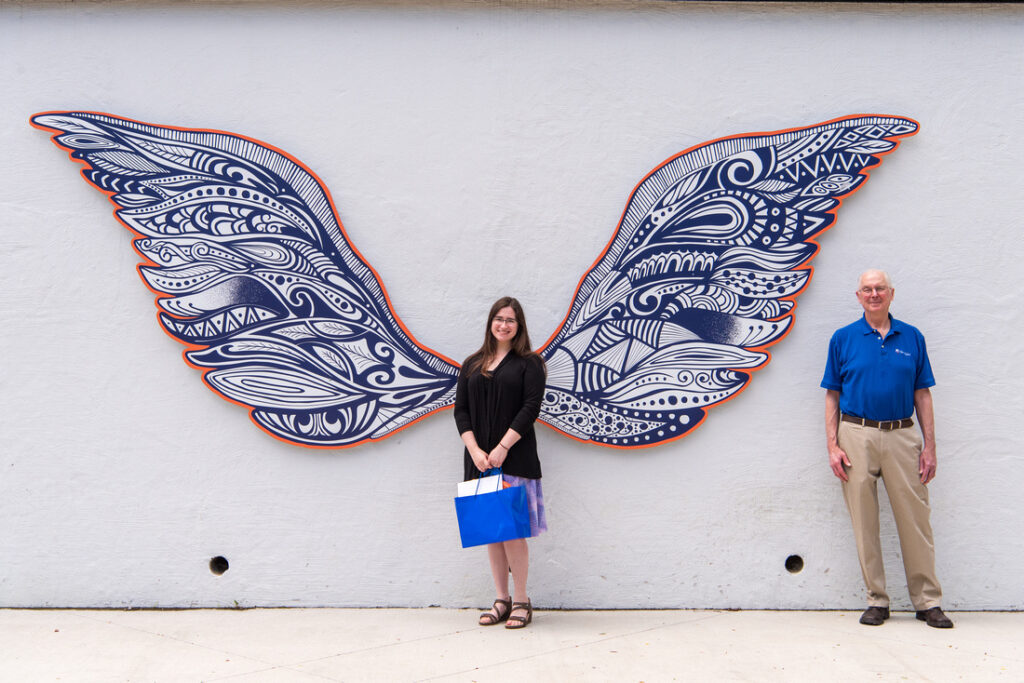 Jeannie Barreto, office assistant, Student Financial Services
Barreto greets visitors with a smile and goes out of her way to provide the highest level of service. She is empathetic to students' concerns and responsive to their needs, a patient listener who always does extensive research to assist with problem resolution. She has also demonstrated a high level of service to the campus community, including as a member of the budget advisory committee and the Vice President for Enrollment Management search committee.
Barreto is described by colleagues as a delight to work with. She contributes the overall functioning of the office by proposing and implementing improvements in processes including redesigning instruction sheets to increase clarity and helping to design our paperless process. She does an amazing job of keeping track of thousands of documents and emails received by the office each year, and has become adept at navigating numerous federal and state databases and web sites to provide detailed information to students and parents trying to navigate financial aid systems.
During the COVID-19 pandemic, Barreto has done an incredible job of keeping the department going during the pandemic by voluntarily taking on additional duties to support office operations. She has become to the go-to person for everything and she does it all with her usual patience and good humor.
---
Phyllis Beatty, office assistant 1, Undergraduate Admission
Beatty is known by colleagues as hardworking, dedicated, a steady rock in the office with a one-of-a-kind ability to make someone smile when they are having a bad day. She is responsive to students and brilliantly creative with ideas for making office processes run smoother.
Last year, Beatty played an instrumental role in the implementation of a new, paperless communication platform, Slate. She was at the forefront of coming up with ideas to make it better, demonstrating her talent and enthusiasm for volunteering to help, especially when she can see someone is in need.
(Note: Phyllis Beatty was unable to be on campus for the award presentation and photo shoot)
---
Wyatt Krause, administrative assistant 1, Human Resources, Diversity & Inclusion
Krause has demonstrated a great work ethic and has earned a reputation for genuinely caring about colleagues and coworkers. He is always willing to help in areas that fall outside his usual work duties, as he did while recently assisting with the hiring process for spring TAs and GAs, or when he took on the responsibility of organizing and purging the archives. He is dedicated in providing quality customer service to everyone that encounters him through his excellent communication skills, and his ability to stay organized is an asset to everyone in the department.
---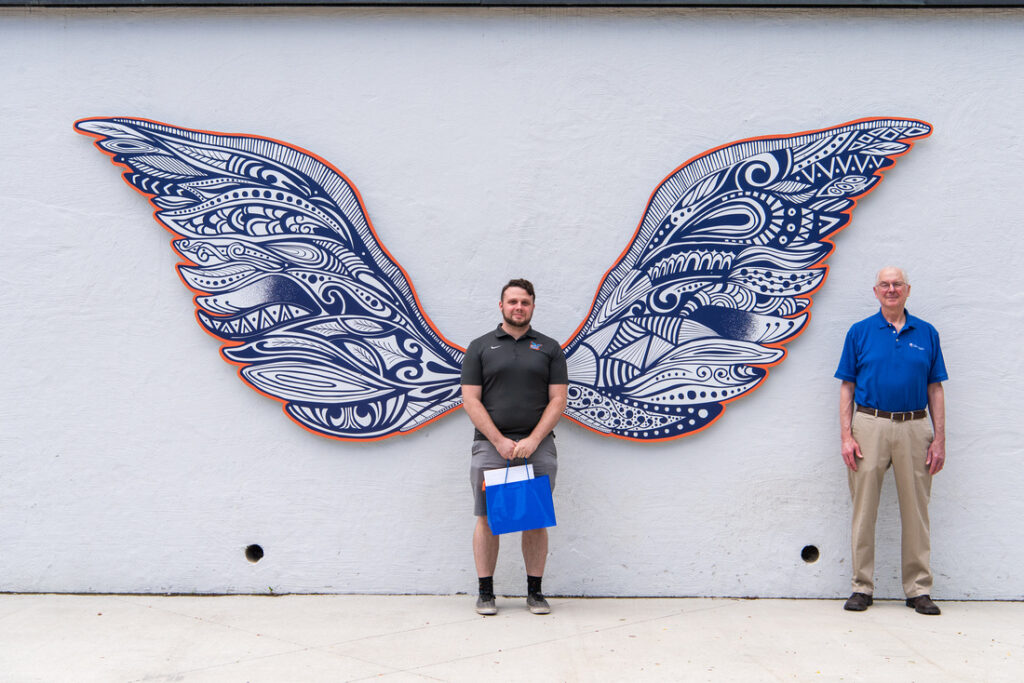 Shawn Long, office assistant 2, Student Activities & Union Services
Long has earned a reputation for having excellent customer service skills, positive energy and attention to detail. He listens to visitors carefully with a cool, calm and collected demeanor that helps to deescalate situations. He establishes a great rapport with student club leaders and has become a "go-to" staff member for students seeking assistance. He is always patient with students and genuinely does everything he can do to help, giving students with his full attention and making a concerted effort to find answers for them rather than bouncing them to another office.
He is a true team player who never sits back when a colleague needs help. His positive energy shines when assisting the office with events or programs. He is engaging and enthusiastic at events like our Pop-Up Popcorn and Blue & Orange Days. He has taken over coordination of the New Paltz Business Fair and improves that program each year. His attention to detail and organization has helped streamline many of the systems utilized by the office. He is an integral part of the office's success.
---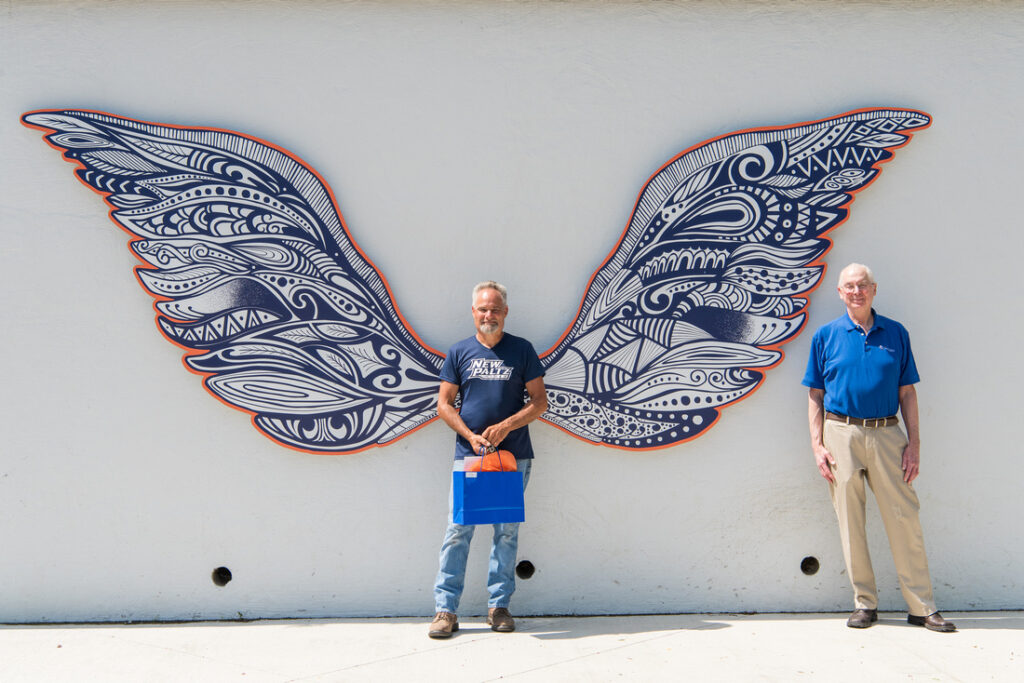 Danny Maier, trade generalist, Facilities Operations
Maier is known for always doing an excellent job on any project, whether big or small. He is conscientious when working on projects, his talent is undeniable and his knowledge is top-of-the-line. He always thinks outside the box, whether to improve a job he is working on or to come up with a better alternative. His creative solutions have saved the College time and money on multiple occasions. He is an asset to the campus with a vast knowledge of the carpentry and construction methods that are essential to keeping our community safe. His ability to communicate with colleagues in Design & Construction makes him a valuable part of the Facilities Management team. His approach helps create a positive relationship between departments, which ultimately improves essential construction services on campus. His professional attitude and craftsmanship are outstanding.
---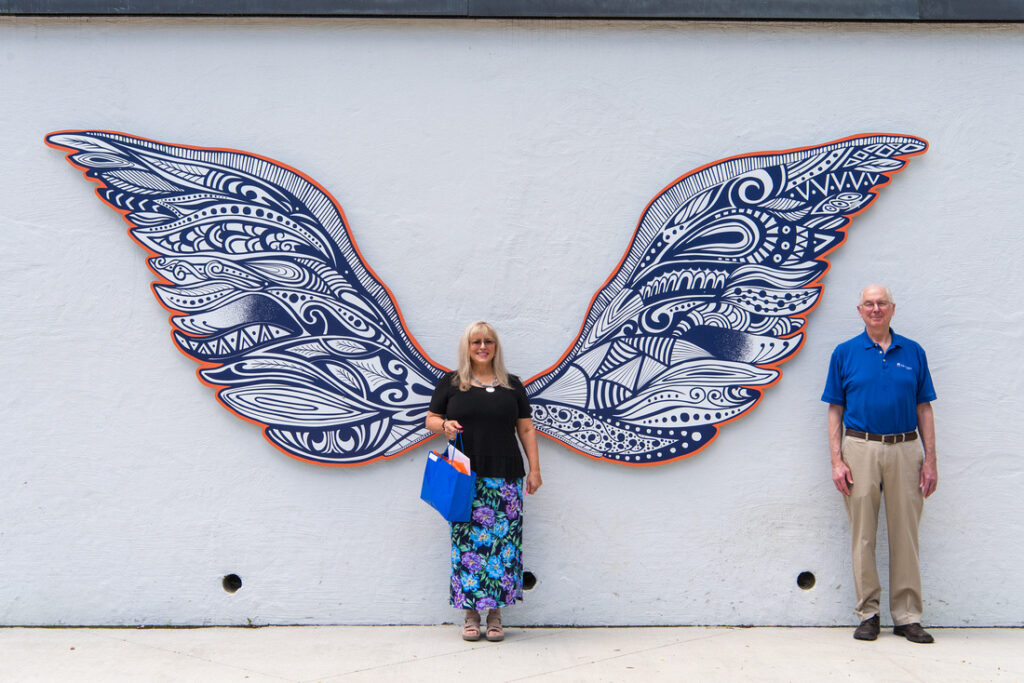 Doreen Pedreira, administrative assistant, Psychological Counseling Center
Colleagues know Pedreira as an organized, efficient, thoughtful and understanding member of the team, who always gives students her undivided attention regardless of other things on her plate. She is unfailingly kind and patient with students who come to the Center at various levels of emotional distress, and the care and concern she expresses make her an ideal administrative assistant in what can be a challenging work environment. She has a gentle, loving and warm demeanor backed by selflessness and humility when dealing with students, staff and even animals (she especially loves her canine friends!). She moves through her days like water, flowing where it is needed, gently soothing and easing people's stress and emotional pain and burdens, yet also making time to appreciate a good joke or celebrate personal accomplishments. She also has a capacity to be flexible, tolerate ambiguity and the ability to function autonomously.